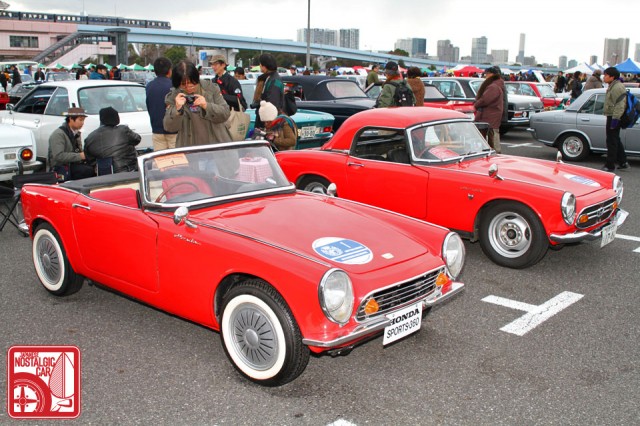 Happy new year to all our JNC readers on the lunar calendar. Although modern Japan officially considers January 1 their starting point for another orbit around the sun, some Japanese still have a nostalgic feeling for the lunar calendar. Thus, the nation's largest gathering of classics that takes place in late January is called, appropriately, the New Year Meeting.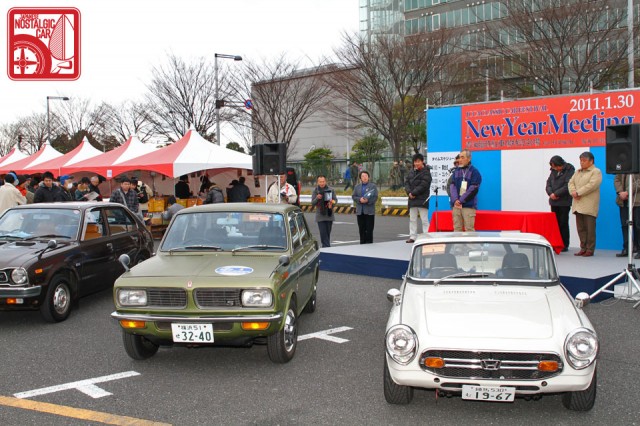 Each year's featured marque gets a special area near the stage, and for 2011 that marque was Honda. Honda-heads might know the Honda 1300 Coupe 9, but sandwiched here between a first-gen Civic and S600 is the extremely rare Honda 1300 Sedan, which came with just as much air-cooled coolness as its two-door brother.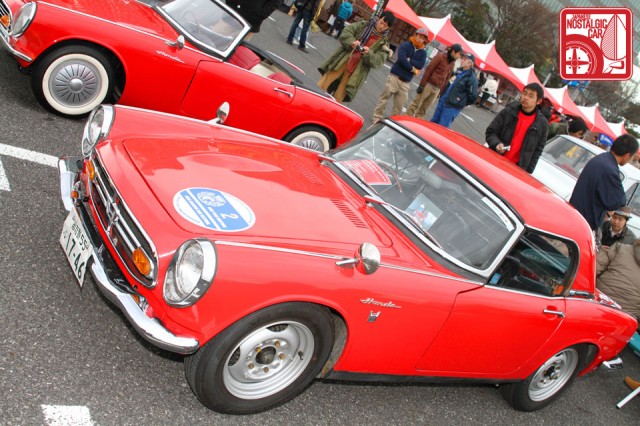 Honda's most well known nostalgic is probably the S800, the 10,000 rpm roadster and S2000 predecessor that we featured in JNC Volume 04. But the real story here is the car behind it with the odd looking wheel covers and shortened rump. That's a replica of the Honda S360 prototype, revealed at the 1962 Tokyo Motor Show alongside the S500 but never produced. It's pretty much the first car that Honda ever built.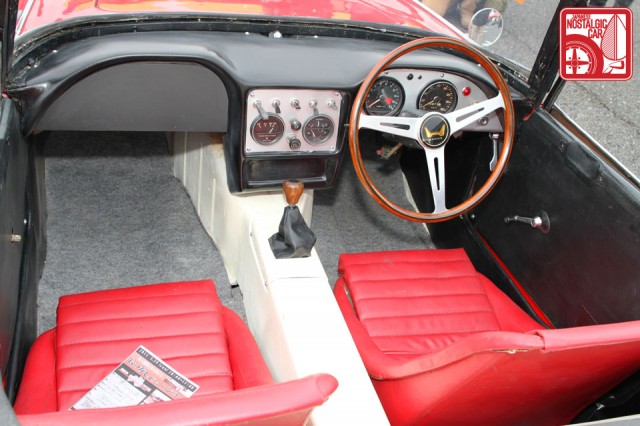 You can see more of it in the lead photo and in the gallery below, but we wanted to highlight how spartan the interior is compared to the prodcution S-cars.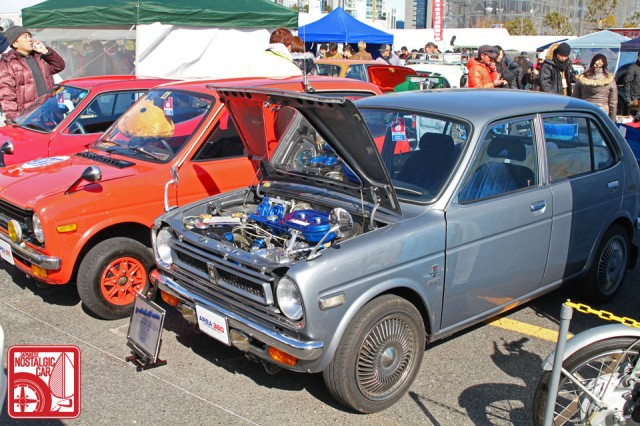 Vintage Honda clubs turned out in full force. This one specializes in kei cars like the Honda Life and is called Area 360.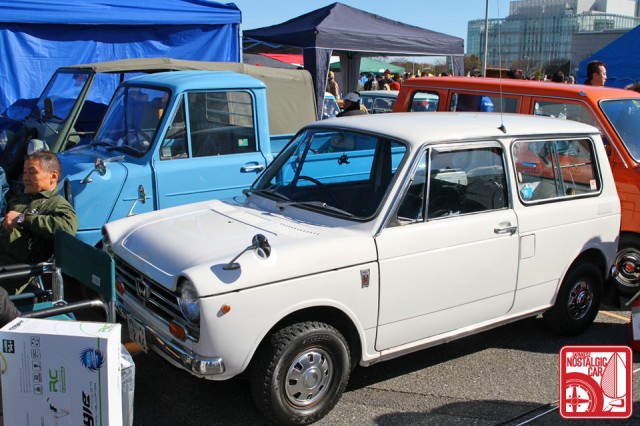 Another club displayed an N-series body style we didn't get in the US, a Honda N360 Van, along with a T360 pickup and a Vamos.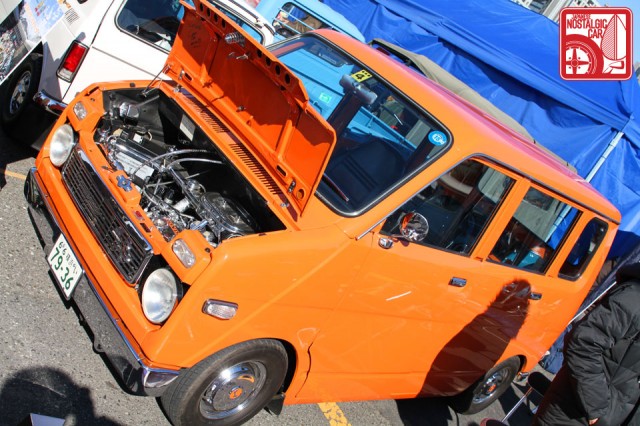 The front-wheel-drive Honda Life StepVan is predecessor to the JDM Honda StepWgn and actually the world's first minivan. This one is slightly better stanced than stock and contains a bit more chrome in the engine bay.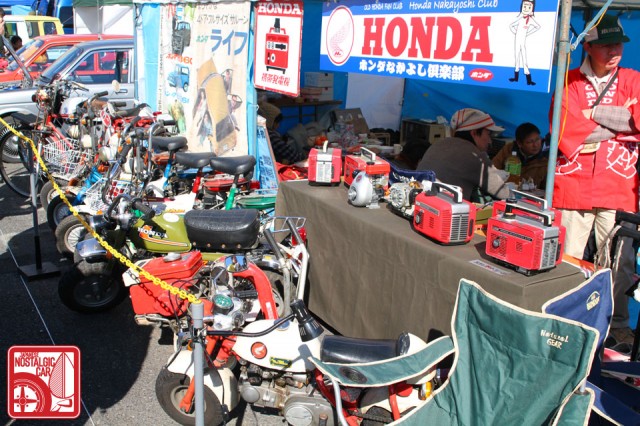 The Old Honda Fan Club didn't just bring cars, but old Honda Monkeys, other assorted motorcycles, and even vintage Honda generators! The vintage banners and signs make you feel like you're strolling down a market street in 1960s Tokyo. You can almost smell the takoyaki roasting.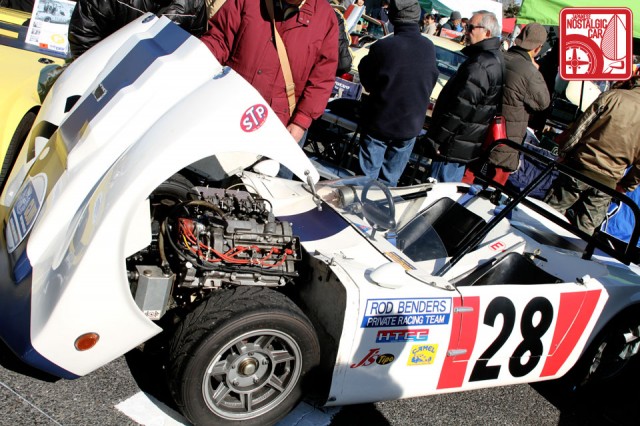 In the 1960s, the Honda S600 and S800 had an unparalleled racing pedigree. Many of Japan's greatest drivers raced them early on in their careers. Miata-like in their ability to be found on racing circuits across Japan, several custom-built race cars were constructed around S-car engines.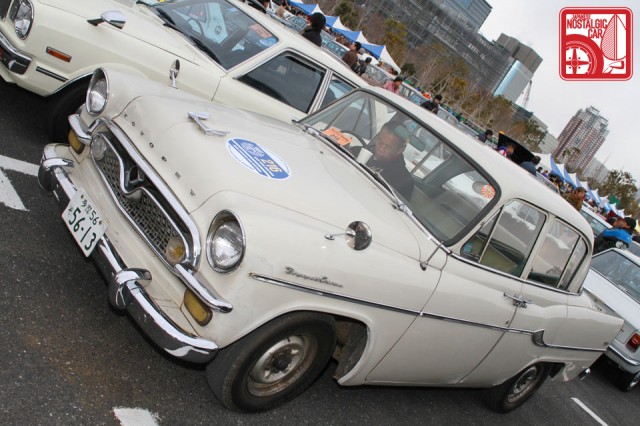 An operational S30 Toyopet Crown with what looks like pretty original patina imbues us with respect for its owner.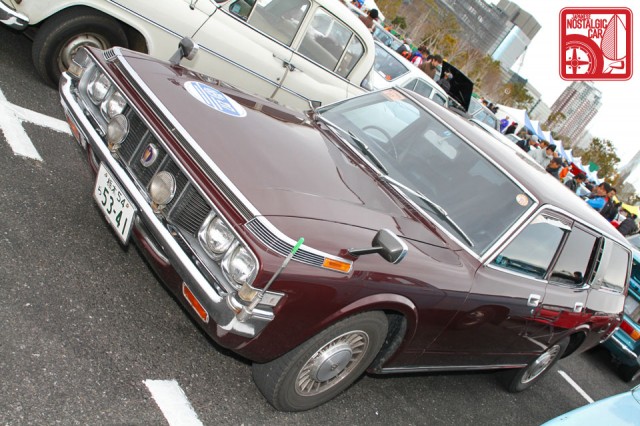 Thar she blows! Kujira Crown wagon. WANT.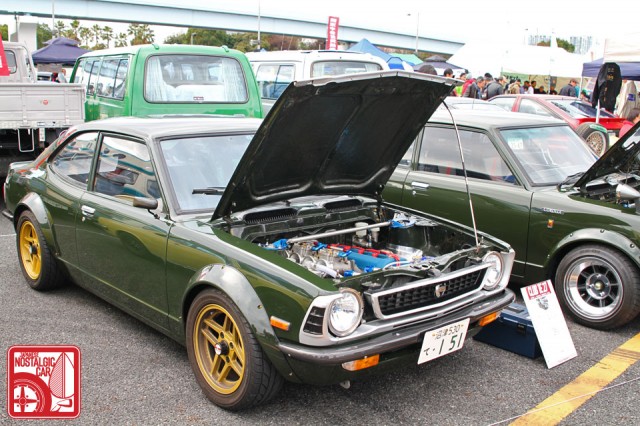 Club TE27 is dedicated to the first-gen Corolla Levin and Sprinter Trueno. Those are the largest TOM'S Igeta wheels we've ever seen.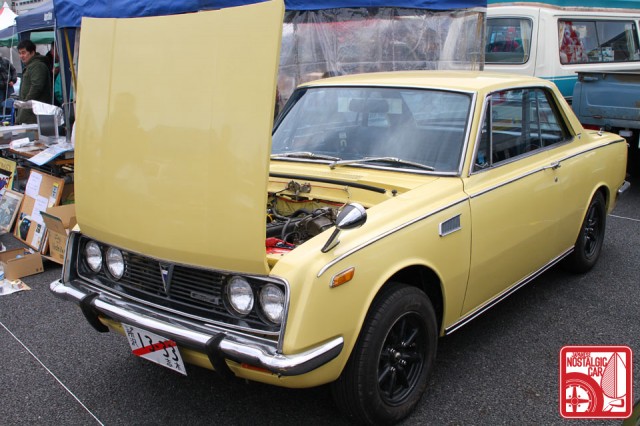 This may look like your typical shovelnose Toyota Corona, but it's actually a Toyota 1600GT, a twin-cam version capable of 175kph.

If it's not green, it's orange.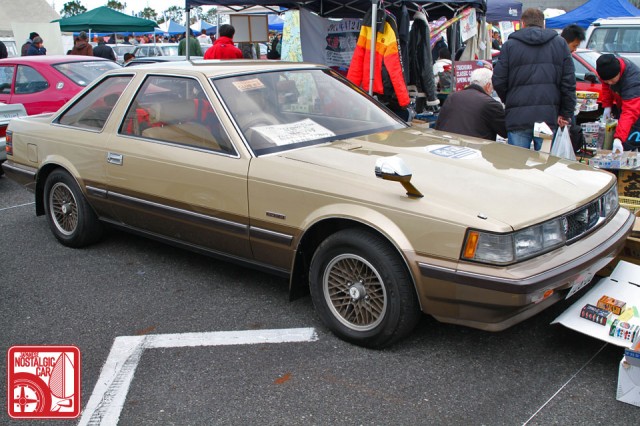 A booth of minicars surround this Z10 Toyota Soarer. Pore through bins of Tomicas while basking in 80s-tastic gold and brown two-tone!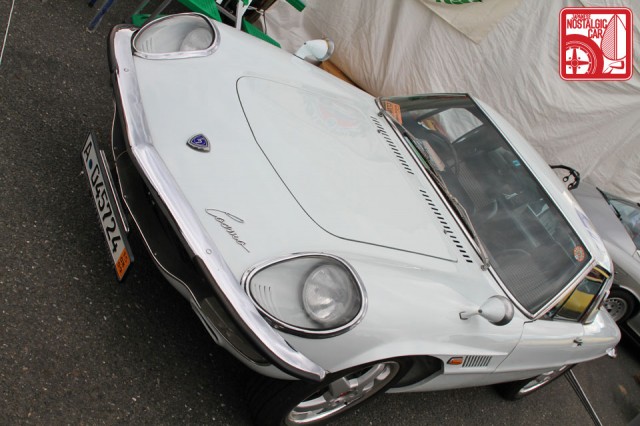 We should really petition the Mazda Cosmo Sports Owners Club to rescue the ones spotted in that field.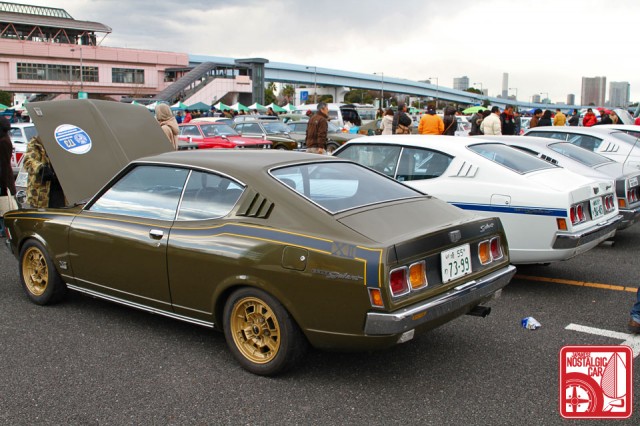 Mitsubishi might be killing the Galant in the US, but Galant GTOs came out strong.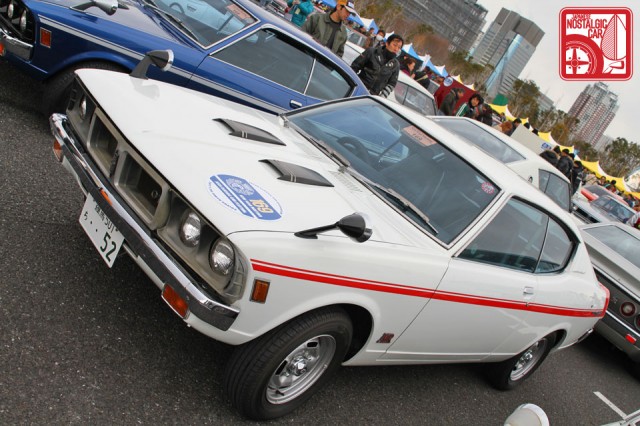 Mitsubishi named all the official Galant GTO colors after mountains. Rocky White with a reddish-orange stripe is probably the most beautiful color combo.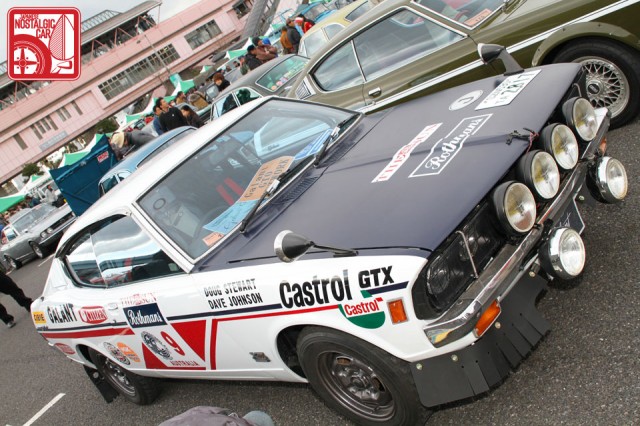 This replica of the 1972 Australian Rally Championships Galant is a regular at the NYM. We have dreams of Mad Maxxin' it across the Outback.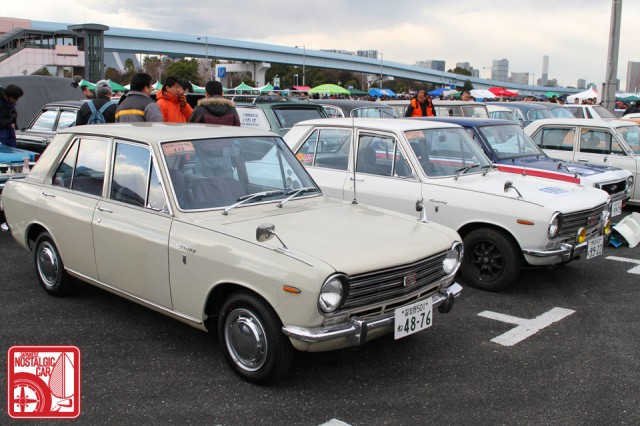 B10 Sunnys, stock and with the Black Wat treatment.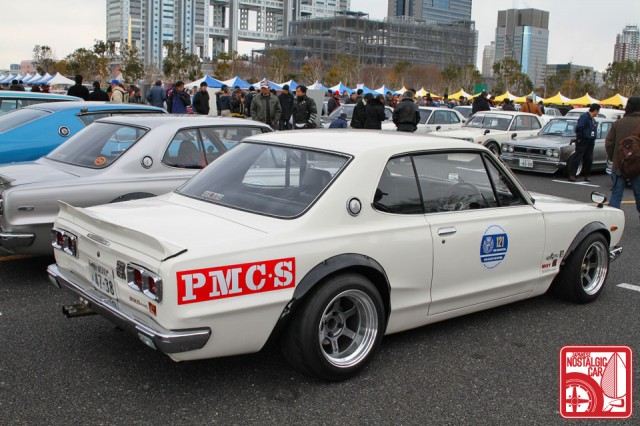 We're not sure what it is about this hakosuka, but it looks super fresh. Nice use of the TE37V as well.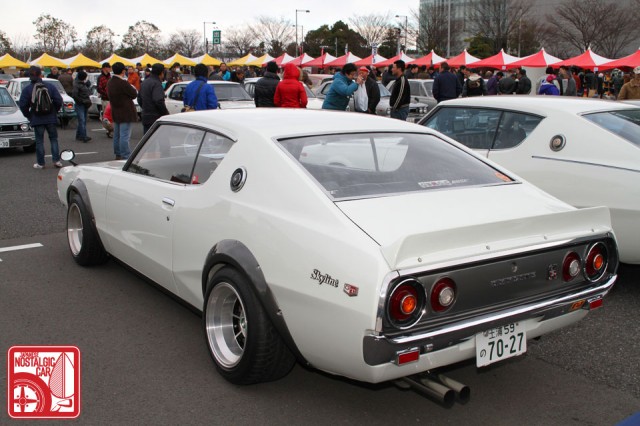 Double-barrel & deep-dish.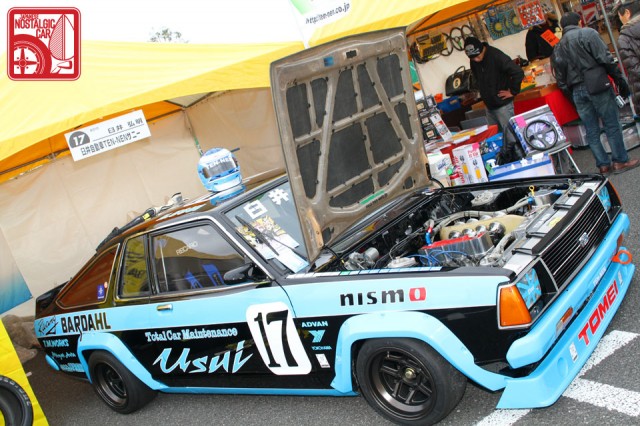 If you ever need Total Car Maintenance in Usui, you know where to go. Just follow the black and turquoise TS-Cup B310 Sunny. Let's take a peek under the bonnet…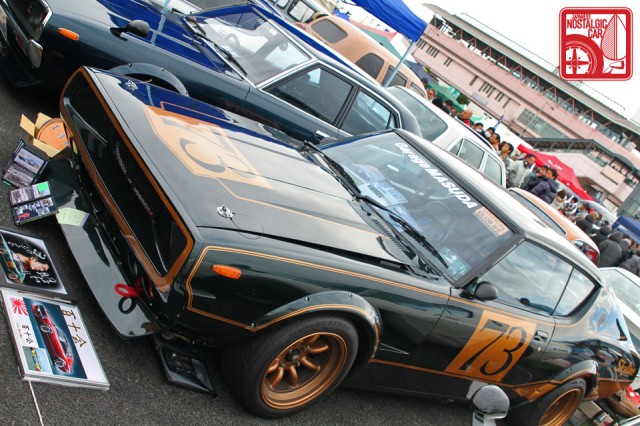 Replica of the stillborn kenmeri GT-R show car from the 1972 Tokyo Motor Show.
[Photos by Jason Kusagaya]