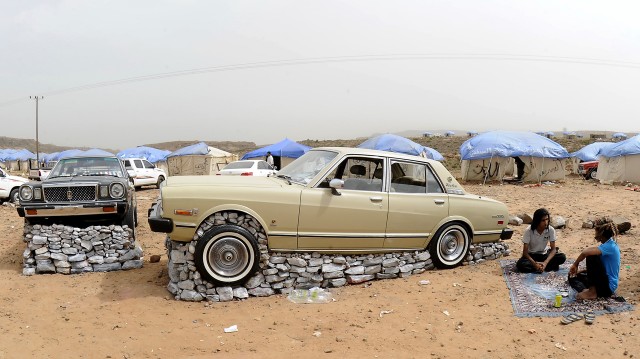 And now for your viewing pleasure, a pair of X30 Cressidas on plinths. Raising cars on makeshift rock structures is apparently all the rage among the youths in Abha, Saudi Arabia. But lest you think this is the Saudi equivalent of a redneck yard, there are plenty of brand new vehicles given the stone wall treatment (see video and gallery below). 
James, JNC's resident Middle East expert, couldn't explain it either except to say that some kids in the KSA have more money than they know what to do with. At least it's safer than hagwalah.
Photos by Amer Hilabiamer Hilabi/AFP/GettyImages via Autoblog.