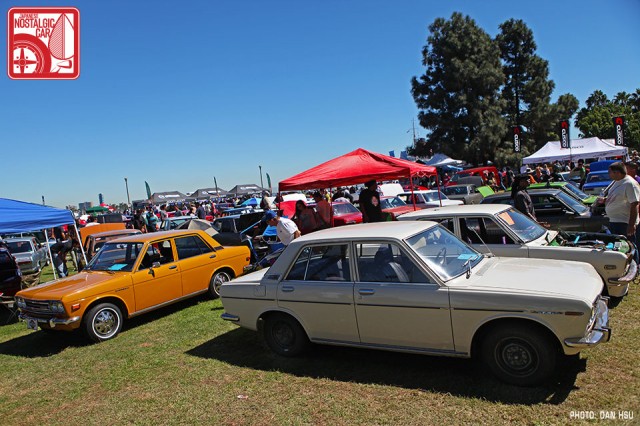 Purists will be pleased. This year's JCCS had significantly more bone stock cars on display than any previous show. And they weren't of the standard variety of, say, a 2000GT or Datsun 312, though those were well represented. We're talking about mod-friendly machines that you'd normally have to sift through a thousand cragislist ads to find in unmolested shape.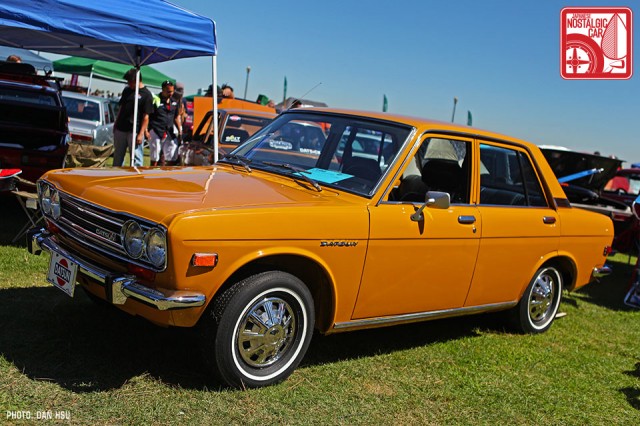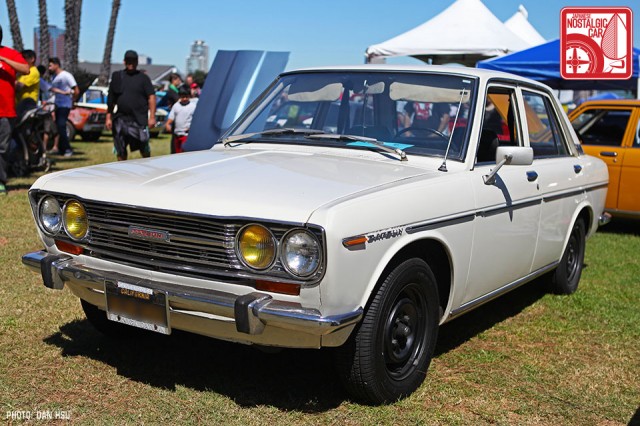 Let's start with the Datsun 510. Its status as the O.G. Japanese sport sedan and ease of modification has led to countless BRE replicas, track day warriors and engine-swapped street machines. Stock examples are nearing extinction. Adding Randy Lewis's barn find there were no less than five stock examples at JCCS.
That's a record. We loved the no-nonsense look of this California black plate special, complete with dealer optioned ding guards. By the looks of it, a survivor. By contrast, David Jones's fully restored orange one was flawless. We wouldn't change a thing on either one.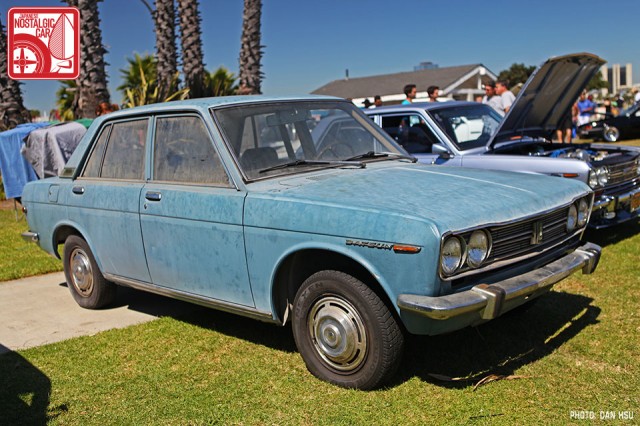 There was also Art Brown's 1969 "barn find" that looked like it had been pulled straight from that very barn moments before the show. According to the owner it was bought from a "little old lady in Pasadena" just like in that Jan and Dean song, and that's original paint under that layer of dust. It's for sale, too. Any takers?
Our friends at Cabe Toyota displayed a mint MkIII Toyota Supra Turbo alongside their Toyota Stout shop truck. Most Supra guys probably see a massive turbo-shaped hole that needs filling but at least one thought his MA71 was perfect as is. It's no 510, but one day these will become obscenely rare too.
For reasons only the cosmos understands, there were no less than three Isuzu Impulses at JCCS this year. Three! Add the Chevy LUV from Part 02 to the mix and we've got a record Isuzu count, beating all previous JCCS shows combined.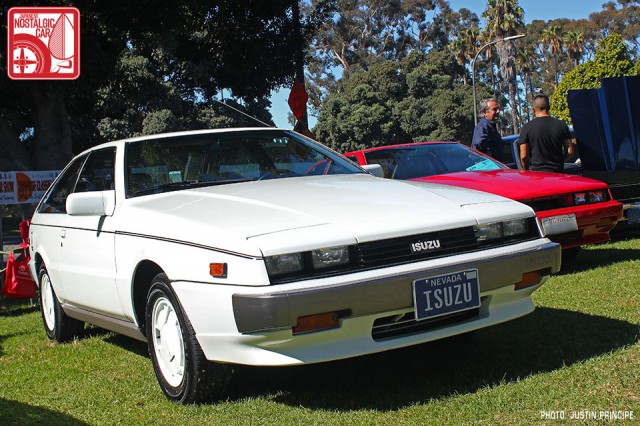 Our friend Bart Wilkus came down from Reno, Nevada in his 1987 Impulse RS Turbo Special Edition. The rare edition of an already rare car features a unique white-with-pewter trim paint scheme and all-white wheels. Bart went home with the Neoclassic Magazine award.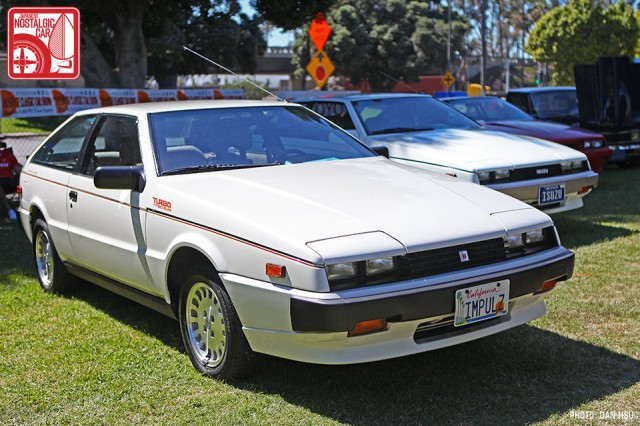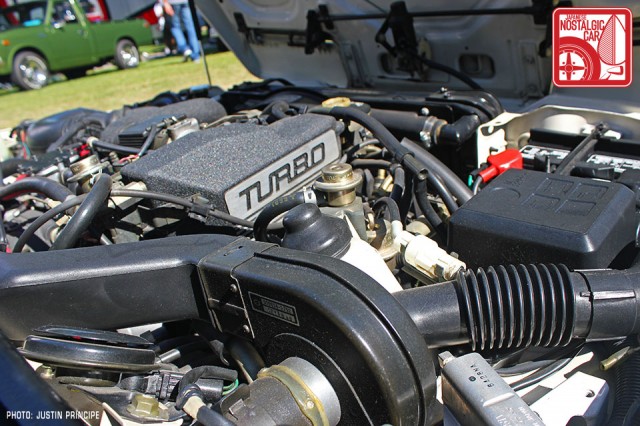 Jeff Shein has been an Isuzu employee for 32 years, and even though his company doesn't even make passenger cars in the US any more, he has kept his Isuzu Impulse Turbo, which he purchased new in 1986, as a reminder of the good old days. Jeff also owns what is probably the largest inventory of NOS Impulse/Piazza parts on Earth, including a factory assembled complete engine that's never been run. Jeff went home with the Best JCCS Rare Marque award (encompassing Suzuki, Subaru, Isuzu and Daihatsu).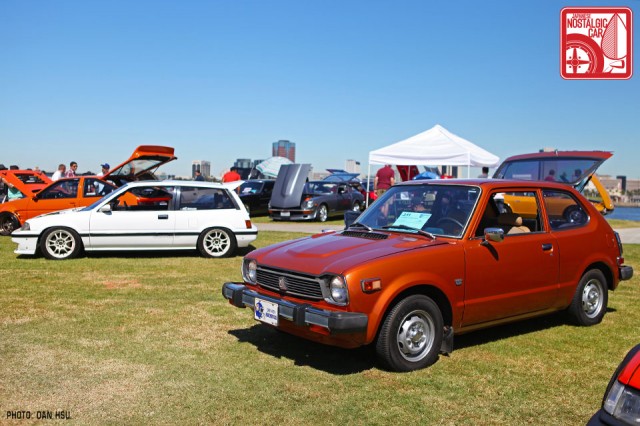 Stock 1970s Hondas are not a rare sight at JCCS, but we were still impressed by the originality of the ones displayed. Mark Frakes daily drives his 1979 Civic during the winter months. Sacrilege? Maybe not, he lives in Arizona. Now he'll be driving it with the Best Civic award.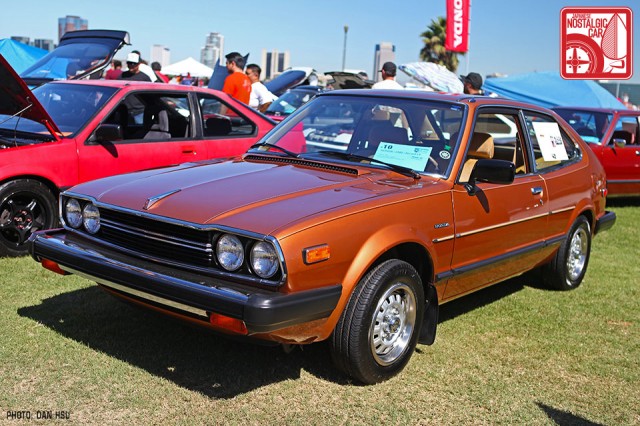 You might recognize JNCer Chris Hoffman by his screen name The Black CRX, but Chris also owns this incredible, 18,000 mile 1980 Honda Accord LX. The previous owner traded in a Corvette for this baby and put only 17,000 miles on it over the next 30 years. Its Longleet Gold paint still gleams brighter in the SoCal sun than most cars decades newer. Unsurprisingly, Chris received the Best Old School Honda award.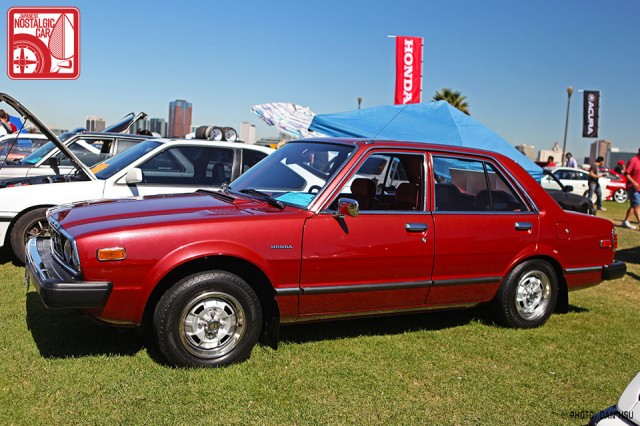 Chris Green's 1979 Accord sedan is equally astounding, another unrestored survivor that had only 8,000 miles on it when he took ownership. People drove Hondas because they were the fuel-saving alternative to Detroit yachts back in the day. Why buy if you're only going to put a few hundred miles on it each year? It's confounding, but we're glad these time capsules exist.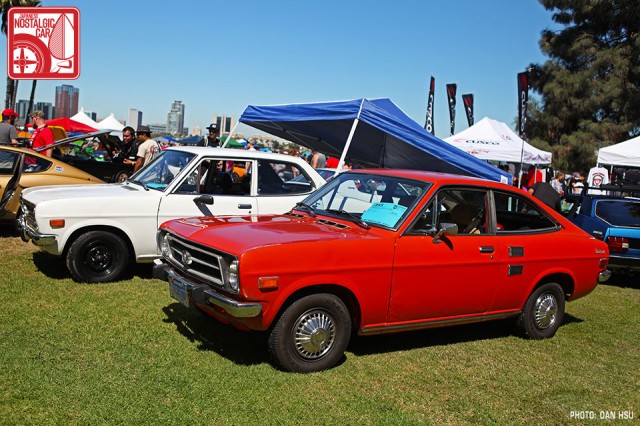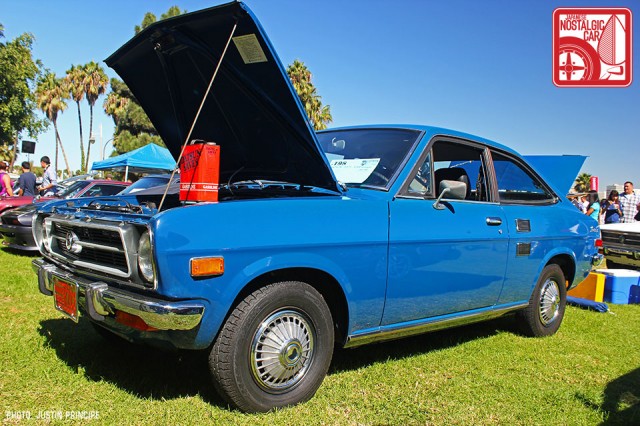 Incredibly, there was also a trio of stock Datsun 1200s on the lawn this year. B110 Sunnys are popular in Japan and other parts of the world, but they're exceedingly uncommon in the US. Jose Serna's red coupe, Robert Austin's white sedan and Dale Herseth's blue coupe were a pleasant surprise, and though the B110 takes just as easily to mods as the 510 or Z, these stock examples were the only ones present.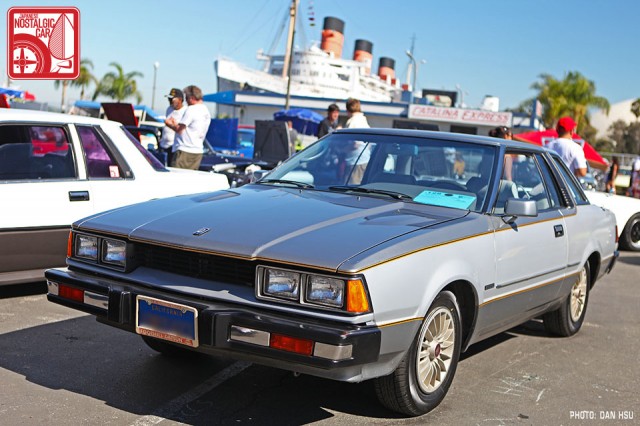 You might recognize Michael Sameshima's superbly preserved, award-winning 1980s-style 200SX hatch. He recently acquired a companion S110 in this gorgeous, two-tone 1981 coupe, which has only 55,000 miles on it and was owned by a little old lady. You gotta love those ornate alloy-looking hubcaps!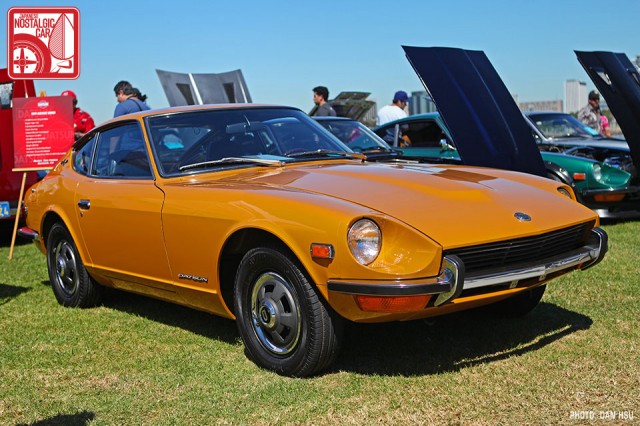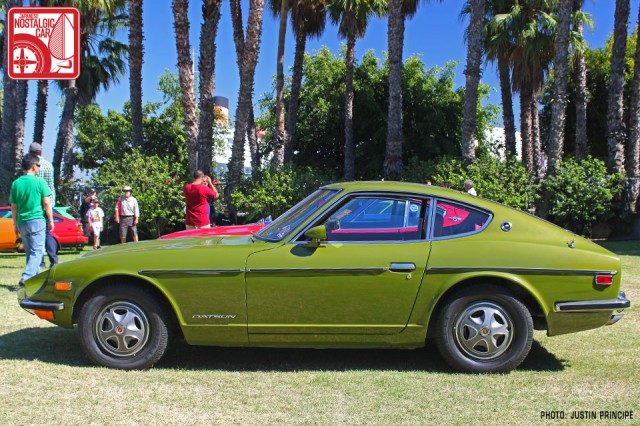 We were also impressed by the prevalence of stock examples of the ultimate 70s sports car. Like its little brother 510, the Datsun 240Z just begs to be tuned, but we appreciate the fact that some owners kept them original. Amazingly, Richard Scharf's orange example still wears its original, 43-year-old paint.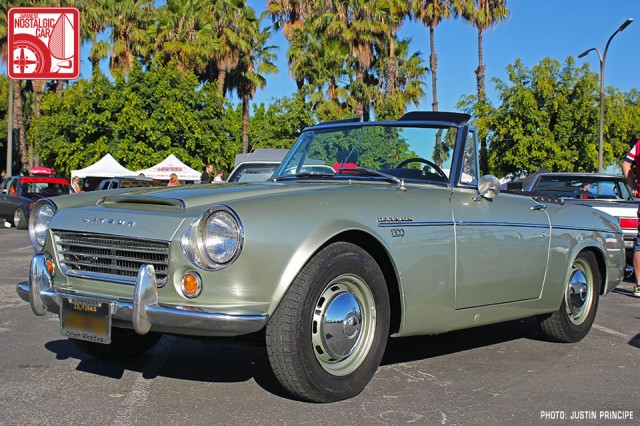 Ralph Rodheim and his wife are the original owners of this black plate, low-windshield Datsun 1600 Sports roadster.  Aside from a repaint and wear-and-tear items, everything else is O.G. and even the clock and 46-year-old radio still work.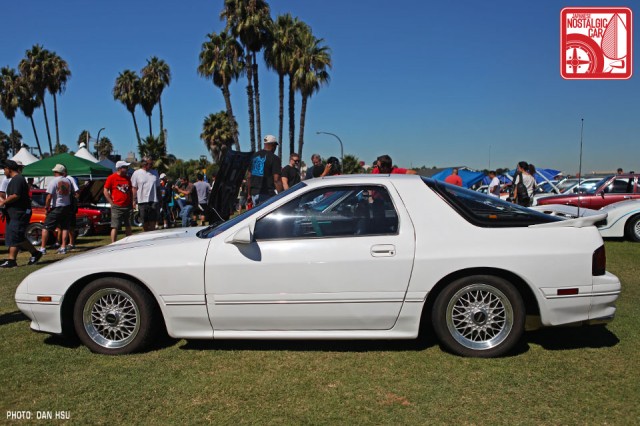 We're cheating a little, because Sarah Bantay's 1990 FC RX-7 isn't entirely original. It has a Koyorad radiator, a Tanabe/KYB spring/shock combo and Racing Beat exhaust, but the important thing is that the body and wheels look stock and aren't fitted with an arsenal of aero bits.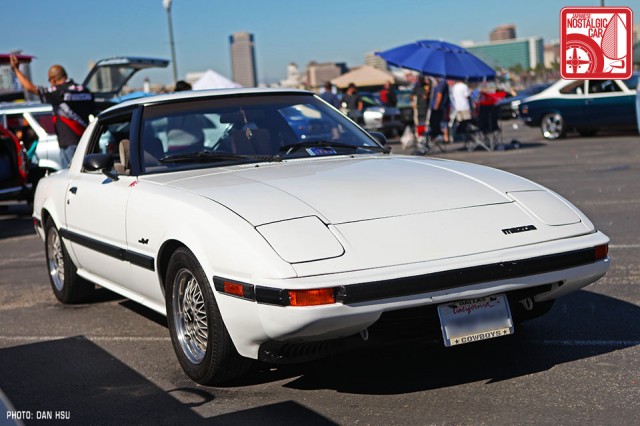 Bone stock first-gen RX-7s aren't on the endangered species list just yet, but we still appreciate a sighting. Plus it makes a good companion with the white FC above.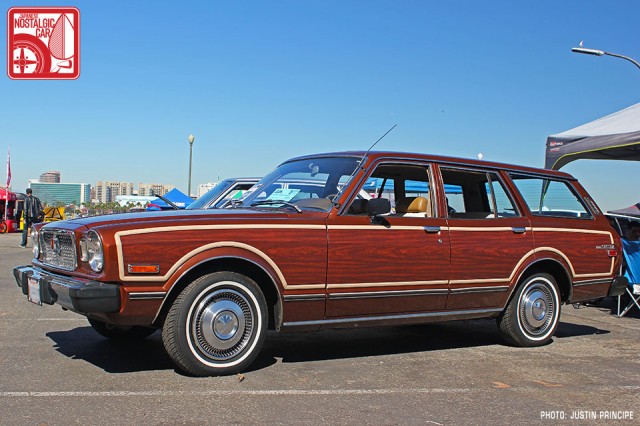 It's no secret that we love Cressidas here at JNC. Heck, I own one personally. However, only a fraction of enthusiast-owned examples are being kept with the thought of preservation. Ruston Calisch's 1978 wood-grain wagon is one of the few, and it's gorgeous. It's also the winner of the Best Cressida category.
Had we been judging this category we would've had a hard time choosing between Ruston's wagon and James Duke's unrestored 1981 Cressida sedan. We watched it roll into position during morning set up and let me tell you, that thing just cold glided. The proto-Lexus simply slid across the lawn like an iceberg and moved so quietly you couldn't even tell the engine was running. It was a beautiful thing.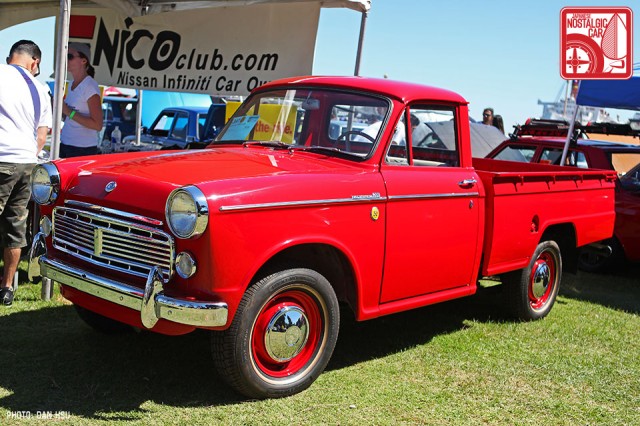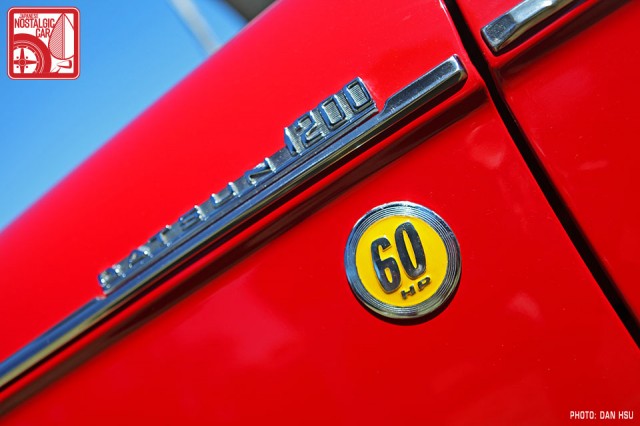 This year's JCCS also saw a surprising number of bone stock trucks, and it wasn't just familiar faces like Kenny Ueda's 1963 Datsun 320. Like the low-mileage Hondas, the act of buying a cheap pickup and then keeping it stock for 30-plus years seems like a mysterious move, but we're glad someone did it.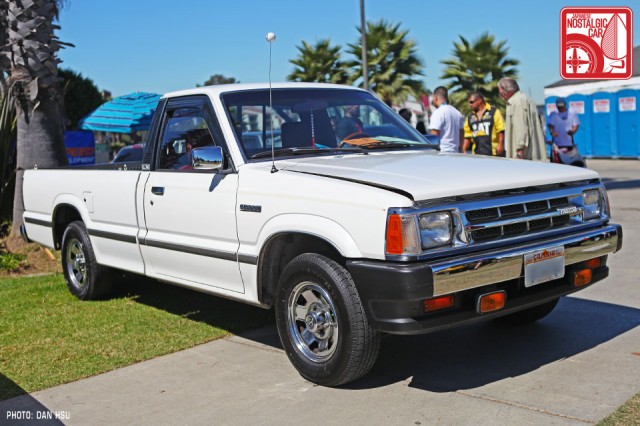 We've seen some great Mazda REPUs at JCCS, but a well-preserved, piston-powered Mazda B2000 was an unusual sight.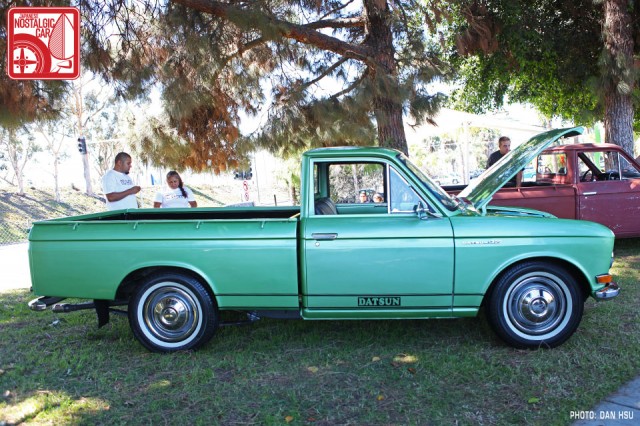 Luis Hernandez's 1967 Datsun 521 won Best Datsun pickup last year, and we were glad to see it return. It definitely deserved another shot at the title.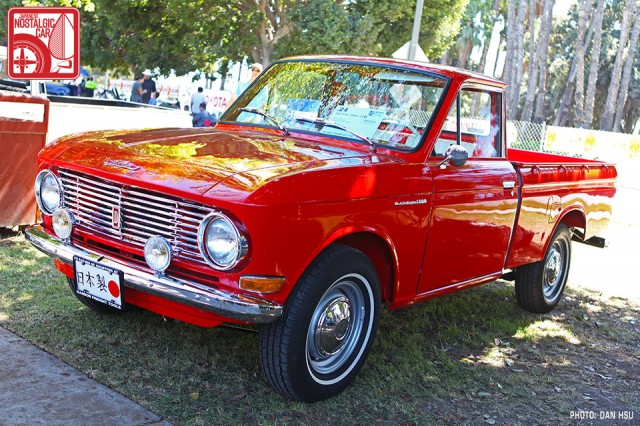 This year, however, the trophy went to John Kennedy for his little red 1966 520, and it's easy to see why. These are impossibly rare, even in beat-up form.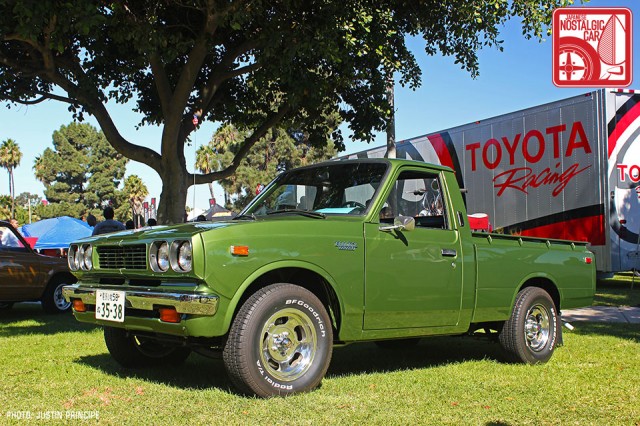 In the Best Toyota Pickup category, Robert Stipe won for his 1974 Hilux, fully restored and wearing original dealer option slot mags from the era.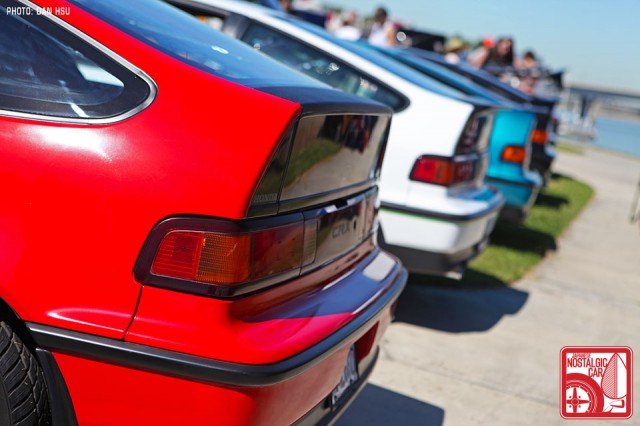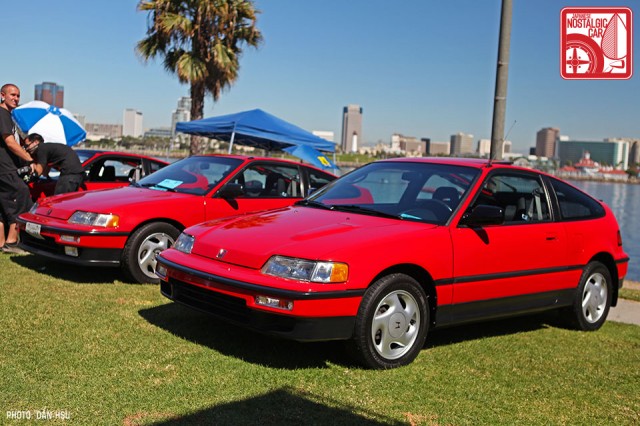 Last but not least, we were amazed this year to find a large number of EF Honda CRXes at the show, many of them bone stock or very close to it. We had thought unmolested CRXes were rarer than unicorns, but were very pleased to be proven wrong.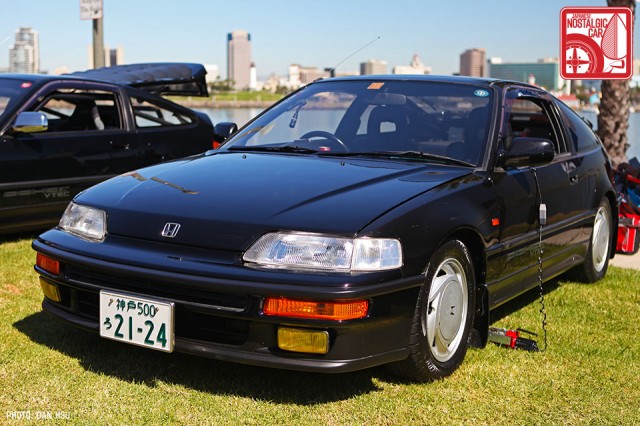 There were a lot of nice examples, but Luis Jaimes' 1991 CR-X won the Best Honda CRX award. It's a genuine JDM import, complete with rear seats, glass roof and optional electronic jack that plugs into the cigarette lighter. Congrats, and preserve it well, Luis!
We have much more coverage of the 2013 JCCS coming up, but in case you missed it here's Part 01 — Debuts and Historic Cars, Part 02 — Diversity of Marques and Part 03 – Mad Tuning Style. Stay tuned.