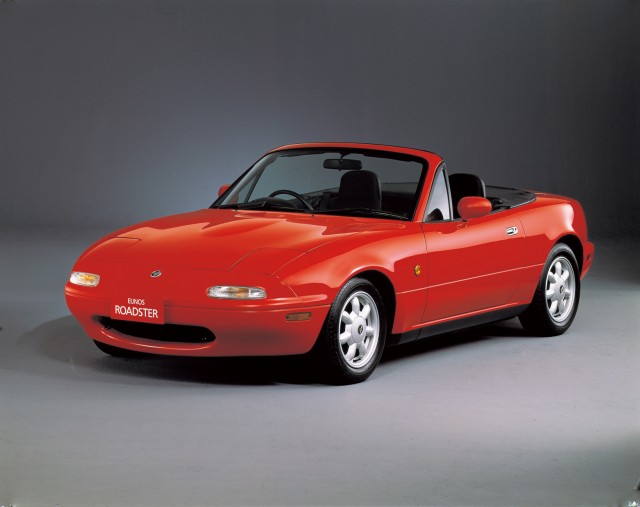 And so it comes full circle. In 1989 Mazda launched the template for the modern roadster, the MX-5 Miata. It was so pure in formula that the Japanese model name was simply "Roadster," a tribute to British and Italian droptops of yore. Except they weren't really of yore. Alfa Romeo's Spider was still clutching onto the segment for dear life with technology that was three decades old, and yet somehow that was the US market's roadster of choice.
The rise of the Miata ushered in a new era of top-down two-seaters like the BMW Z3, Porsche Boxster and Mercedes SLK, driving the final coffin nail into the very roadsters that inspired it. Alfa retreated from our shores into the waiting arms of Fiat, where Italy's GM slowly sucked out any remnants of its soul.
Yesterday in Japan Mazda announced that a new tie-up with Fiat that will give Alfa Romeo the MX-5 platform for an as of yet unnamed roadster. Cue African "Circle of Life" chant!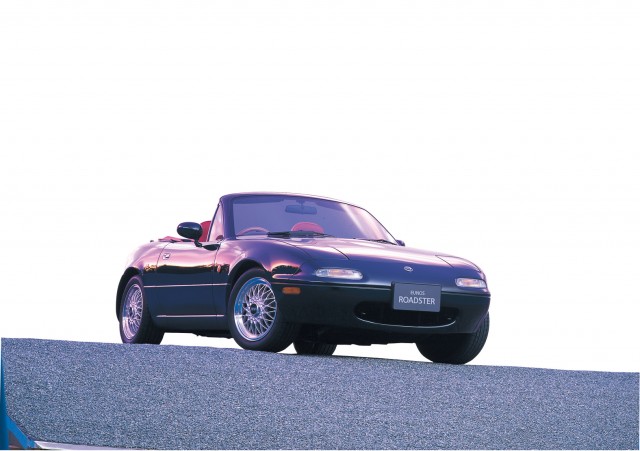 In this age of mega-corporations, to simply compete on an even playing field a "small" automaker like Mazda (or even Chrysler) must join hands with a soulless industrial juggernaut. Usually such tie-ups end pretty tragically (we're looking at you, Nissan-Renault and GM-Saab) but we have hope for the new Alfa Miata.
Both companies are known for spirited driving, but only one was also known for its engineering prowess. And wouldn't you know it, that's the one thing Alfa Romeo, widely regarded as the most passionate and beautiful of marques, sorely lacks.
The marriage of free spirited artist and brilliant brain surgeon has the potential to yield beautiful children. That said, it all depends on the execution. Have Alfa sculpt one of its gorgeous, curvaceous bodies on bulletproof MX-5 running gear and you have a legend like the Ford-powered DeTomaso Pantera. Slap a badge on it and call it a day, and you have the Cadillac Cimarron.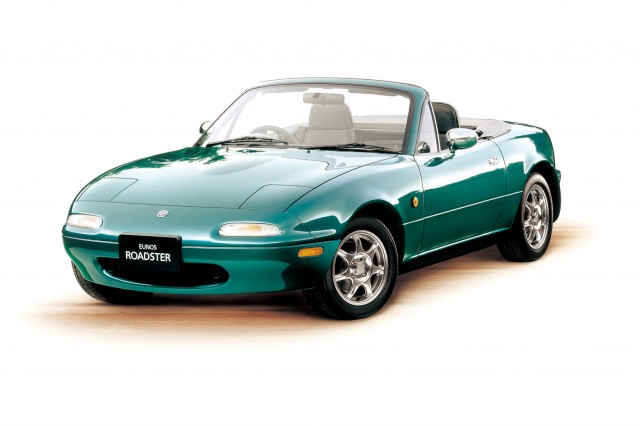 The news comes as a surprise even to Mazda engineers who are working on the next-generation MX-5. The project had experienced unexplained holdups from top brass, and now it's clear why. Mazda is not massive enough to survive on its own, and for it to continue two lines of sports cars with an enthusiast focus (they are promising a return of the rotary) it has to team up with someone. Might as well be Fiat.
The first time Mazda built a roadster they killed its Italian forbearer. The second time around they'll resurrect it. Instead of grumbling, Mazdafarian purists can wear that Racing Mate decal and drive off with pride.
[Images: Mazda]