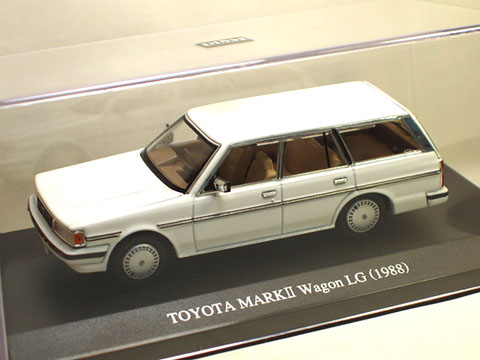 This is probably not going to be of any interest to most of you, but we're jumping out of our seats right now because we just got an email from Toyotageek informing us that the JNC wagon is now available in 1/43 scale!
Here it is, the DISM Toyota mark II Wagon, available in white, silver, and – wait for it – dark blue! DISM is a line of 70s and 80s diecast cars from Aoshima, the toy company known by many JNCers for their plastic scale model kits. At approximately $40 per car we can't afford to collect these but we just might have to make an exception. Some more pics from different angles and such after the jump.
Big thanks for the tip, Toyotageek!