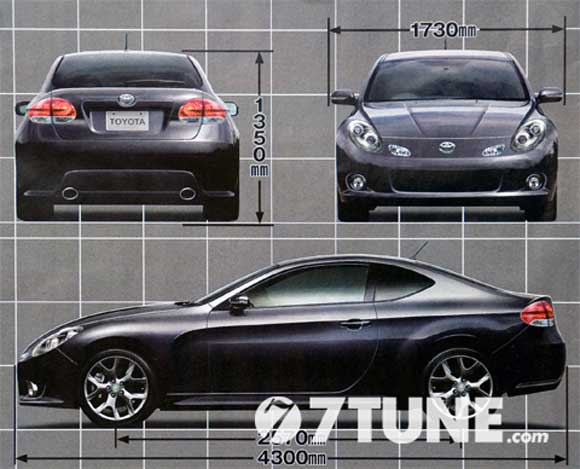 Our hopes for a return to RWD Toyotas have been dashed on account of the drastic worldwide economic downturn. The lightweight coupe, widely assumed to be a RWD Corolla successor, has been in the works since August 2007 but according to this article the project has been put on hold until at least 2012. This comes with the news today that Toyota has posted its first operating loss since 1938, its first year in business. But those are just the beginning of woes that are slamming the Japanese auto industry.
Our hopes for a new Honda NSX are dead, and Honda also recently put its Formula 1 team on sale (latest word is that a Mexican billionaire may purchase the team). Subaru also pulled out of WRC. These are tough times ahead indeed.
Toyota president Katsuaki Watanabe said today, "The change in the world economy is of a magnitude that comes once every hundred years." The automaker had just come off eight straight years of record profits, and few thought its fortunes would change so drastically. Analysts are predicting a "realignment" of Japan's eight automakers. Earlier this year, Ford already sold off most of its share in Mazda.
Meanwhile Detroit's gloom has spurred a redux of 80s Japan bashing at at least one Chevy dealeship, which sought to crush a "vintage" Honda Accord with a monster truck Suburban. Only, the truck was unable to do so when the attempt resulted in a blown hydraulic hose.
[via Autoblog]