Today is Old Book Day in Japan. The holiday is celebrated on October 4 each year because it's a pun on the kanji 古書, which is translated as "old books". When you break down the kanji for "old" (古) into its components 十 and 口, then overlap them as 田, it resembles four books. Well, at least that's the explanation given by Japan's National Federation of Secondhand Bookstore Association.
In any case, it's a good a time as any to ask what's the most indispensable from your home library. Perhaps it's a history book, a repair manual, a picture book, or even a children's book like Makoto Komori's Datto-san series (lead photo). Let us know what it is and why.
What's your favorite car book?
The best comment by next Monday will receive a prize. Scroll down to see the winner of last week's QotW, "What's your favorite Nissan color?"
Nearly every color of the rainbow had its fans, from Jeremy A.'s choice of Regatta Red on the Z31 and S12 to Bob's purplish 611 Wine Red Metallic from the 1977-78 280Z. In between, Cobaltfire's nostalgia for the Sentra's Slate Blue tugged at our heartstrings. We couldn't agree more with Negishi no Keibajo's comments about the Patrol's Fuji Blue, and but personal preferences can't get in the way here. Two-tones had their advocates as well, with F31roger going to bat for an Infititi M30 Blue-Grey Storm/Grey Slate, and Brettt303's choosing Black/Gold from the Datsun 280ZX 10th Anniversary Edition.
However, the most popular colors were tied in and divided into two camps. The first was some variant of gray, like Lee L's Light Pewter Metallic on the 50th Anniversary Edition Z31, Jim Daniels' 350Z Liquid Platinum, Nigel's classic R32 Gun Gray, and Mike Pearsall's dual nod for 350Z Silverstone and Infiniti Graphite Shadow.
The second was some variant of orange. Dutch 1960 said that the Datsun 510 and 240Z absolutely own orange, and he's not wrong. Ellis picked a newer hue of 350Z LeMans Sunset Metallic, while Skyline GT-R and Z432 Safari Gold got two nominations from Keith and thelacerati.
Ultimately, it's not most correct answer, but the answer we enjoyed the most that gets the win, and this week that goes to AZ 2 NV, with his nomination of one of the rarest colors in the Nissan palette:
Cocoa Bronze (CK2). Perhaps the rarest color of any production Nissan vehicle . The color was ONLY available in 1993, and ONLY on the 300ZX convertible. 103 vehicles were factory painted for the USDM. I love the slight red metallic flakes under a deep brown. I saw a convertible for sale at Novato Nissan (CA) in 1993,rarely ever saw another until I eventually purchased one in 2008.
Omedetou, your comment has earned you a set of decals from the JNC Shop!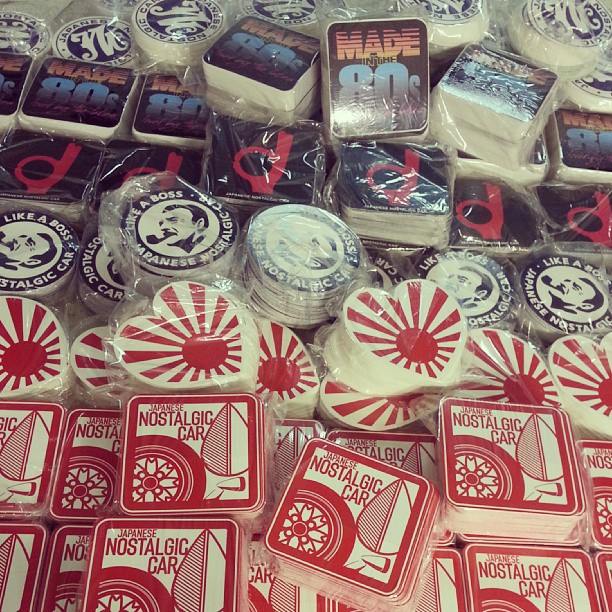 Image: Bring a Trailer