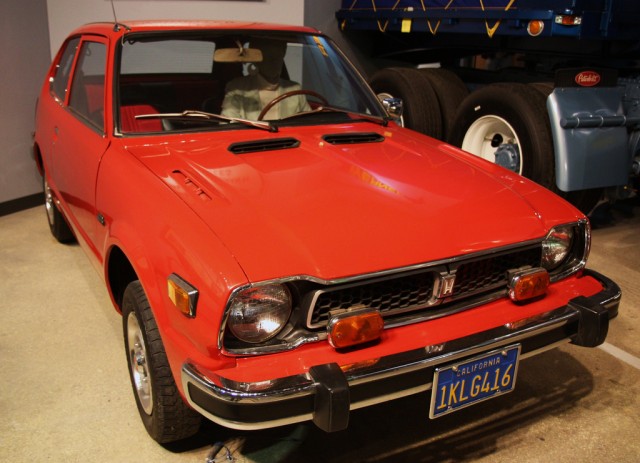 It may surprise you to know that two nostalgic cars currently reside in museums along Washington DC's famed National Mall. And why not? Nostalgics have become part of American life and history, just like any other vehicle.
First up is the 1977 Honda Civic CVCC on display at the Smithsonian. We expect a first-gen Civic to inhabit the Honda Collection Hall in Japan, but the most famous museum in the nation's capital?
To be more specific, it's in the National Museum of American History's transportation hall as part of an ongoing exhibit called America on the Move. It shares this distinct honor with vehicles such as a 1950 Buick Super 8, Studebaker Starlight Coupe, Fageol Twin Coach, 1930s Dodge school bus, and wood-paneled 1955 Ford Country Squire wagon. That's pretty good company, and not a bad accomplishment for an old hatchback! You can read more about the Smithsonian-owned Civic here.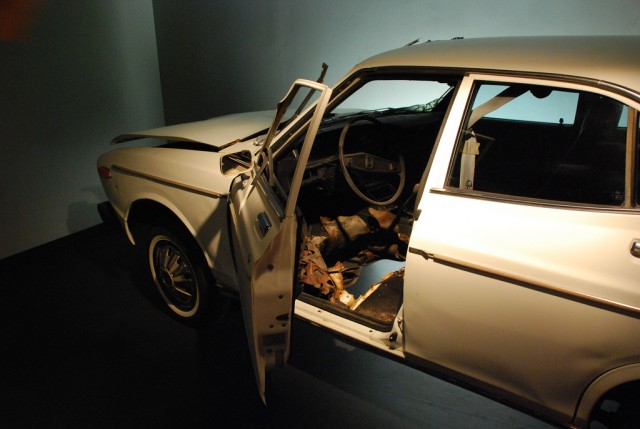 The other one is a Datsun 710 at the Newseum in slightly less well kept condition. That's because it was turned into a car bomb that took the life of journalist Don Bolles. At the time, Bolles was investigating corruption in Phoenix, Arizona. The assassins rigged six sticks of dynamite to the ignition, which blew a hole right through the floorboards, critically injuring Bolles, who died later in the hospital. The car sat in an Arizona police yard for 28 years until it was discovered and donated to the Newseum as a reminder of the dangers journalists can face.
[Images: Flickr/MrTinDC, Flickr/afagen]