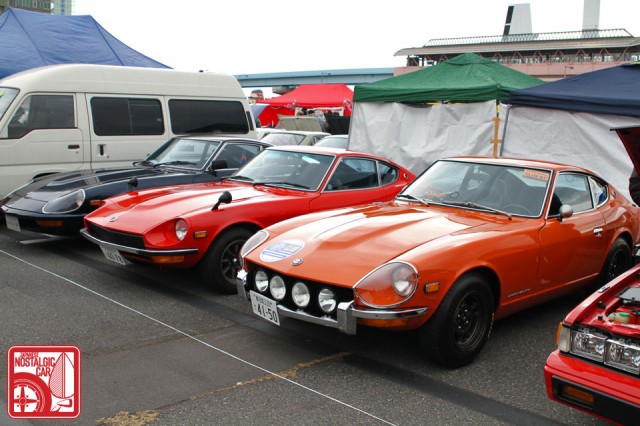 At American shows, Z-cars dominate. At the New Year Meeting, there are surprisingly few, overwhelmed by the vast numbers of Sunnys, TE27s, and especially this year, kei jidosha. Let's take a look at the sports and GT machines that joined the festivities.

This replica of a full works Fairlady 240ZG is a regular at the show. It's extreme proportions make it look like a rocket ready for liftoff.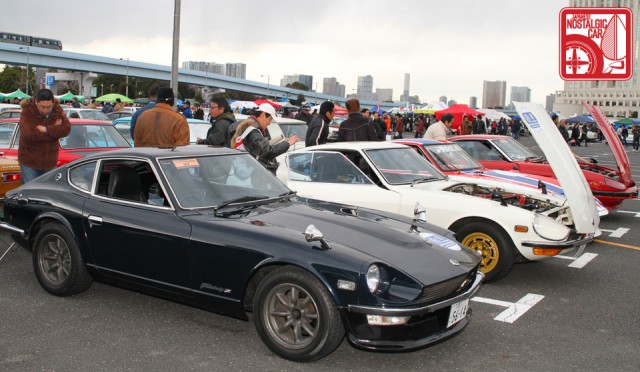 A dark blue Z on black Wats? This could have come straight out of the pages of Wangan Midnight.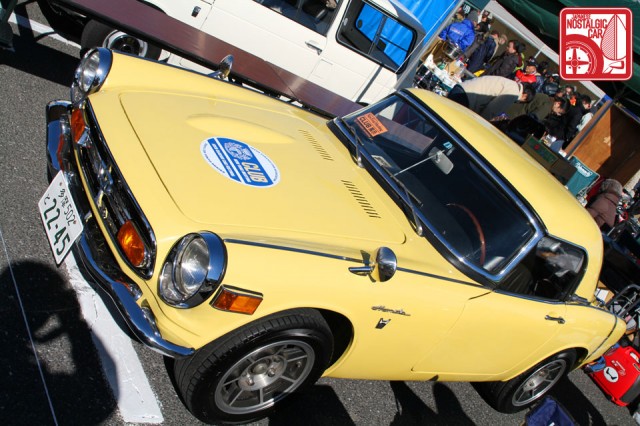 Though we devoted a lot of yesterday's coverage to 2011's featured marque Honda, this brilliant yellow Honda S800 deserves to be among the sports and GT cars. Hayashi Streets with this fitment — something like 130×5 if not re-drilled — are probably rare as hen's teeth.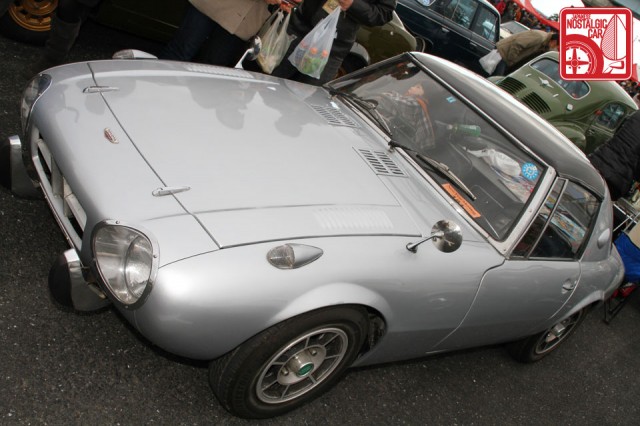 Of course, we can't talk about the S800 without mentioning its rival the Toyota Sports 800, coincidentally also wearing fashionable Hayashi Streets.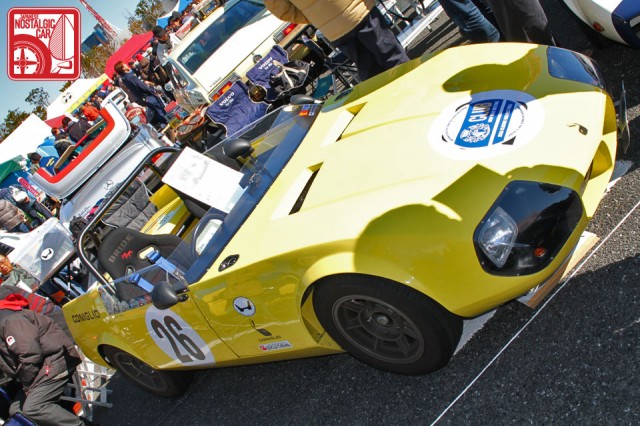 As we mentioned, Honda's motors were such engineering marvels that race constructors all over Japan were buying the motors to drop into custom-crafted machines. They were given names like the RQE Coniglio, which also wears Hayashi Streets! Mr. Hayashi himself even raced a similar machine called the Carman Apache.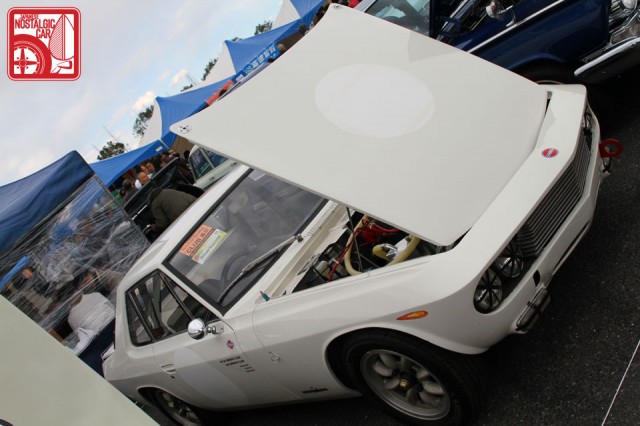 We started with Nissans so let's conclude with some. Long before drifting there was the  1965 Nissan Silvia, a sexy hardtop coupe based on the Fairlady Roadster. Only  XXX were built so you can imagine that most examples of such a rare machine are restored to stock. However, that didn't stop the CSP311 Owners Club from showing up with some fully caged race Silvias, one of which looked drop dead sexy on Hayashi Streets.
Stay tuned for more 2011 New Year Meeting coverage, or read Part 01.
[Photos by Jason Kusagaya]