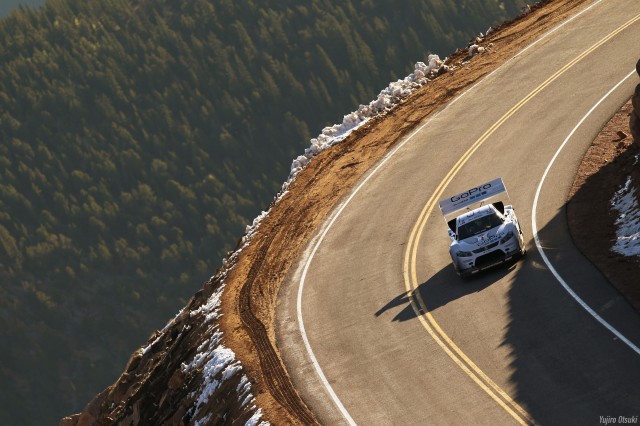 We don't often get to write about Suzukis, but this past Sunday, one made history. Nobuhiro "Monster" Tajima has smashed the storied 10-minute barrier at the Pikes Peak International Hill Climb. The long-time Suzuki rally racer clocked a time of 9:51:28 in his Unlimited division Monster Sport Suzuki SX4.
UPDATE: Now with video.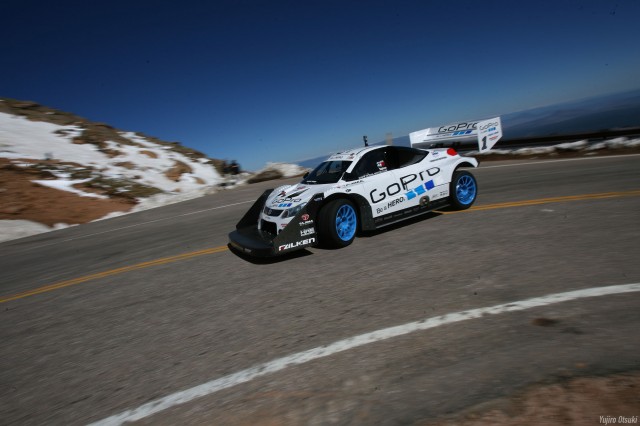 Since 1916 the "Race to the Clouds" has been one of the most closely watched rally events in the world, pitting competitors against the clock in a race to the top of the famous Colorado summit. And for the past 20 years, drivers have been locked in a contest to see who'd be the first to do it in under 10 minutes.
Tajima's biggest rival over the years has been the Millen family. In 1994 father Rod Millen set a record for of 10:04:06 that stood for 13 years in his Pikes Peak Toyota Celica. More recently, son Rhys Millen has been chasing the record as well, this year with a 1000hp Hyundai prototype that came in second with a 10:09.24. But by pulling off this weekend's feat Tajima breaks the current Pikes Peak record — a heartwrenching 10:01:41 — which he set himself in 2007 with a Suzuki XL7.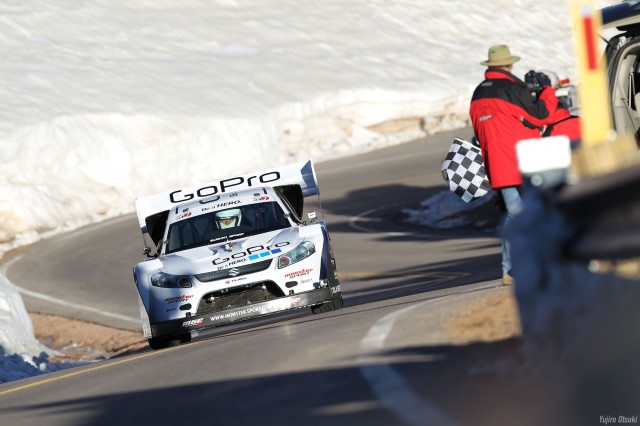 In case you're wondering, that's 12.42 miles, going from 9,390 to 14,110 feet above sea level over 156 turns, often with sheer drops over the edge, in less time than it takes to hard boil an egg. Tajima nearly hard boiled his engine, but despite an overheating he reached the summit with steam pouring from the car.
This was the year to do it too, because by 2013 Colorado Springs will have paved over all the remaining gravel sections of the course. Although the race will continue, it will never be the same.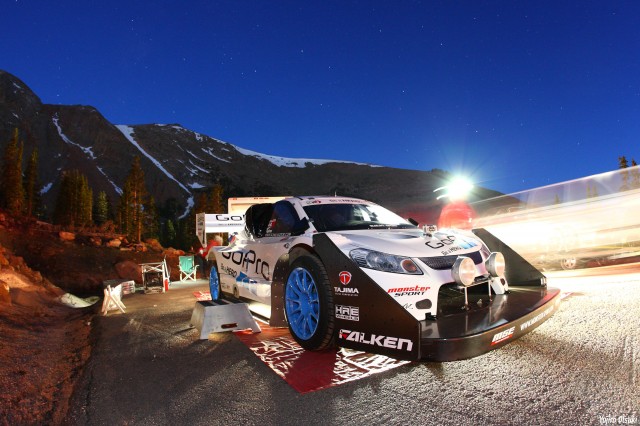 Anyone who's played Gran Turismo should be familiar with Tajima's long line of custom-built hillclimb Suzukis. Like its predecessors, the record-breaking car is powered by a mid-engined 3.1 liter turbo V6 producing over 900 horsepower.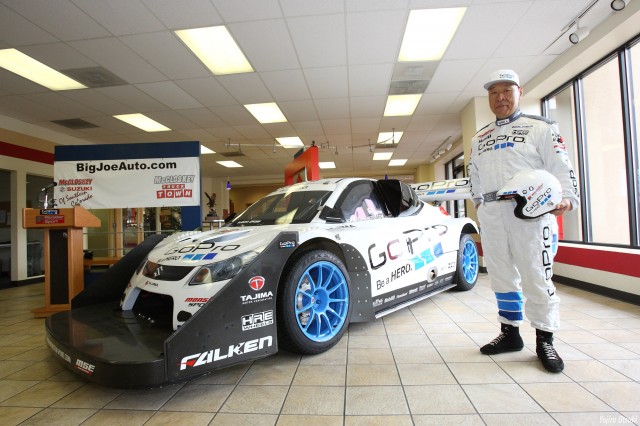 Despite his nickname, Tajima is one of the nicest gentleman racers you will ever meet. He established Suzuki's in-house tuning arm Suzuki Sport in 1986, and has had a hand in every aspect of the four-wheeled Suzuki aftermarket since. We may not see much of that in the US, but Japan has a a huge custom kei car scene with vehicles like the Cappuccino and Wagon R.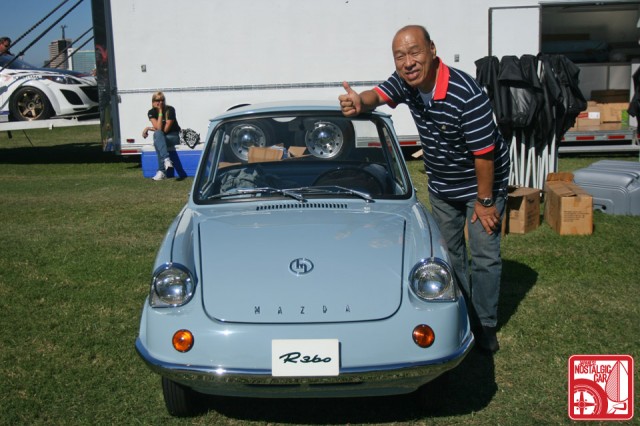 The 60-year-old Tajima competed in and won his first rally in 1968, the All-Japan Dirt Trial Championship. His first rally car? A Mazda R360. By the way, Tajima turns 61 on June 28. Happy Birthday and congratulations!
UPDATE: Here video of the epic run.

[Images: Monster Sport]