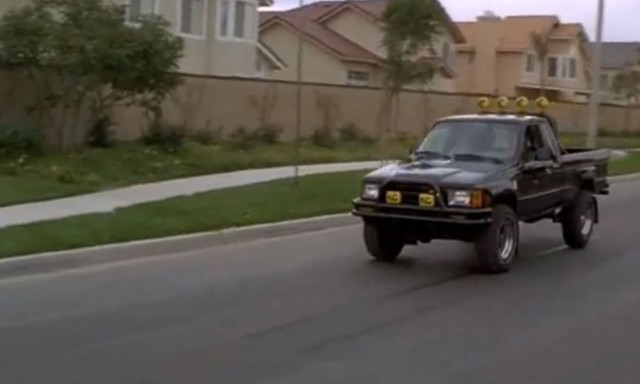 While plebeians consider the DeLorean the "cool car" from Back to the Future, JNCers know that the real gem from the series was the jet black 1985 Toyota 4×4 Pickup that Marty McFly owned in his new-and-improved future. Now an outfit called Time Machine Restoration has acquired the movie truck and is starting a thorough restoration. 
The truck from the original BTTF was tragically destroyed after filming. This is the one from Back to the Future II and III which McFly drag "races" Needles in — has led an interesting life. The Hilux was apparently stolen and recovered in Mexico years ago. It still bears Michael J. Fox's signature on the sun visor and a receipts from Universal Studios.
Time Machine Restorations is also in the process of restoring the time machine DeLorean as well, which will be displayed at Universal Studios when it's completed. What fate awaits the pickup?
[via Jalopnik]