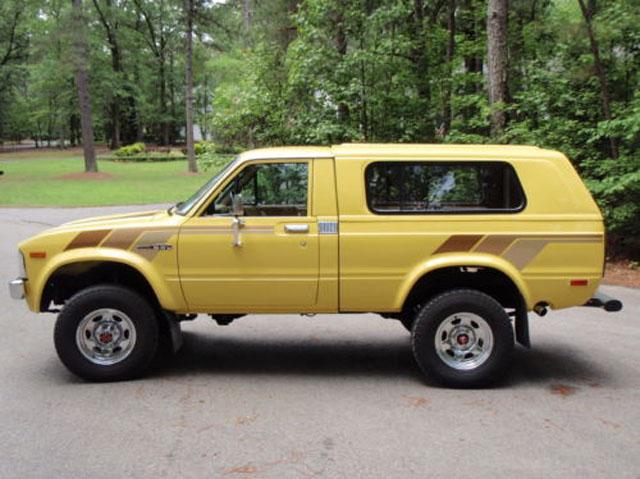 A die-hard Toyota truck nut (not to be confused with the plural) in Southern Pines, North Carolina has conducted a frame-off restoration of a 1981 Toyota Hilux Trekker. These ur-4Runners started out as a half-built Hilux pickups, which were then shipped to RV-maker Winnebago for the addition of rear seats and a fiberglass bed topper. Both 4×2 and 4×4 versions existed, but like many early Japanese collabs a record of numbers built (or even a VIN range) was never kept. It's estimated that anywhere from 1,200 to 1,500 were made, but most were used and abused by outdoorsmen, campers, and the occasional serial killer.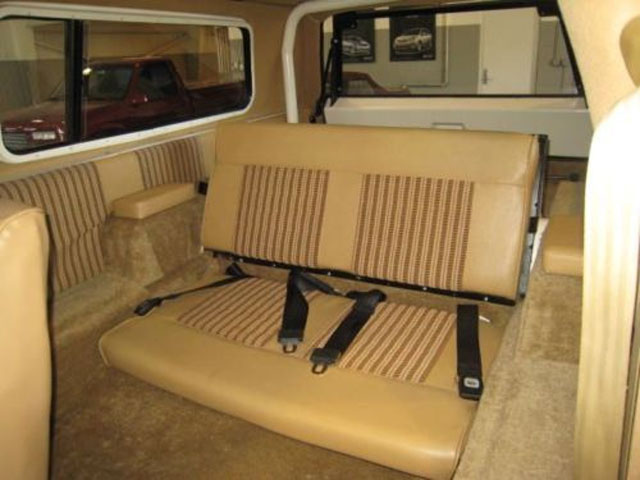 The rear seats scream instant lawsuit today, but back in 1981 it was probably a pretty fun place for a kid to ask, "Are we there yet?" from.
The restoration appears to be impeccable. The seller notes that this truck came from Colorado, where a large number of Trekkers were sent. It lived a hard 180,000 miles there, until the current owner bought it and restored the crap out of it.
The award for Coolest Thing has to be a tie between the rear seats and the awesomely retro yellow-and-gold decal scheme. This is exactly the type of thing the guys at USDM Jam would go crazy for, and now it can be theirs (or yours) for a BuyItNow of $16,500. You can read more about the Trekkers at ToyotaTrekker.com.