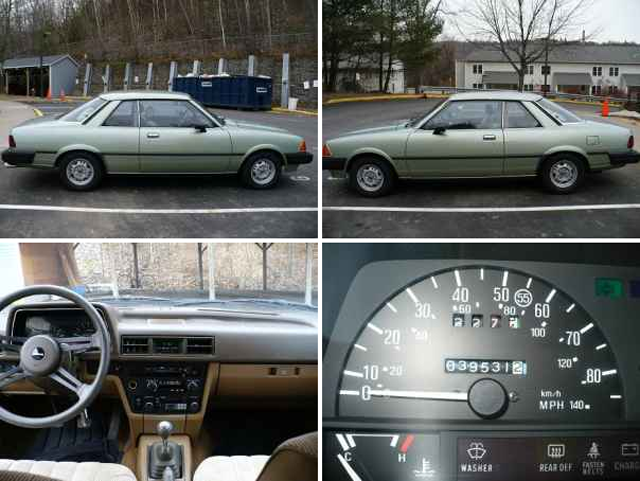 In the United States, the Mazda 626 was mostly known as an honorable mention in the Accord-Camry wars of the 1990s. Competent if unmemorable, the front-wheel-drive sedan was Hiroshima's answer to the family car question few had asked. Europeans love the "second-gen" 626, which prompts the question, "There was a first?" Yes, there was a predecessor sold from 1979 to 1982, and guess what, old schoolers? It was rear wheel drive!
In Japan, it was called the Mazda Capella, a name Mazdafarians will recognize as nihongo for Mazda RX-2, 616 or 618. This means that the "first-gen" 626 was actually the third generation of this particular family, chassis code CB, which sold in very few numbers in the US as a handsome RWD coupe.
Today's kidney bait is a beautiful mint-green metallic CB 626 located in Burlington, Vermont. The fact that it hasn't metamorphosed into a pile of iron oxide means that it was likely garaged most winters — and summers too, according to the 39,500-mile reading. The best part about this one is its 5-speed manual, which gives you ultimate control as the speedometer climbs ominously towards the 55mph mark, a reminder of the days when our national speed limit was capped at the double nickel. If you're interested, it can be yours for the asking price of $5900. See the ad on craigslist.
Hat tip to spanky.