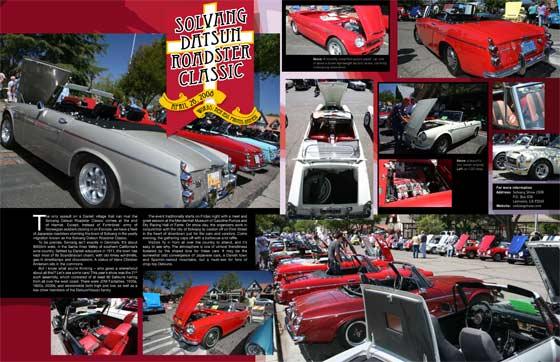 Here's a sneak preview of a page out of JNC Issue #2. We've all been hard at work on it – doing research, writing articles, editing photos, designing the layout, calling advertisers, promoting and marketing, shipping, and on and on and on. Therefore, we are sorry to report that despite many long hours, it will have to be delayed. The reasons are a combination of a sagging economy that has made finding advertisers more challenging (not to mention increased postage and paper costs) and a search for a new printer thanks to a botched delivery on Issue #1 that has some subscribers only getting Issue #1 now and some still waiting.

Our newbie status as an independent publisher failed to account for these possibilities and our aggressive schedule with a skeleton crew (some of which work full-time in addition to JNC) may have been a bit too ambitious. We know you're eagerly anticipating the next issue, and it's coming. Currently we plan to release Issue #2 in September. We're deeply sorry for the wait and have each chopped off one pinky finger in repentance.
We are fully committed to bringing you the most thorough coverage of vintage Japanese cars because for us, above all, JNC is a labor of love. If you have any questions, please feel free to contact us or ask it in the forum. Thanks for bearing with us as we go take our baby steps.
-Team JNC