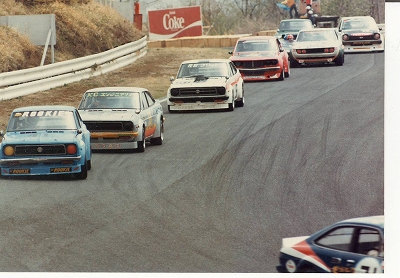 The action that took place at Fuji Speedway in the 70s is the stuff of legend. Back then it was known as FISCO (Fuji International Speedway Co., Ltd.) and was host to epic battles in Group 5, Touring Sedan, and of course the Fuji Grand Champion series. Here's a typical scene in which Nissan Sunnys, Toyota Celicas and Mazda RX-3 Savannas duked it out.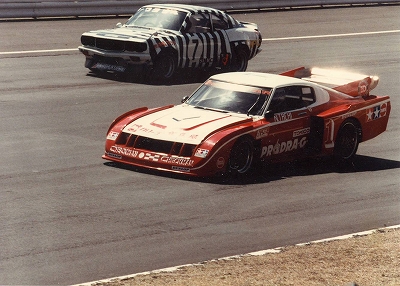 The most insane types of cars were the Group 5 "silhouette" racers, which gave rise to the gurachan tuning style, a subset of bosozoku style.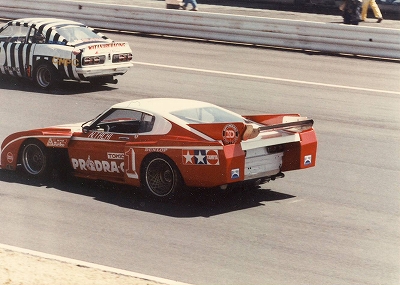 Often, the only clue as to the underlying car was the roofline — in this case, that of a Toyota Celica Liftback. The Mazda RX-3 in the background is boasts the marque's trademark zebra-stripe livery.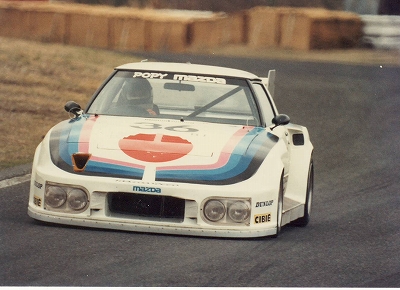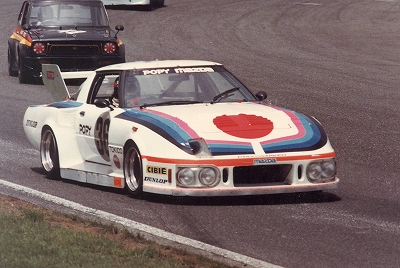 Most of you are probably familiar with the Mazda 252, which was really an SA22 Mazda RX-7 with a Le Mans aero kit.

Privateers experimented with variations on the kit. Note the fender fins that were adopted by zokusha.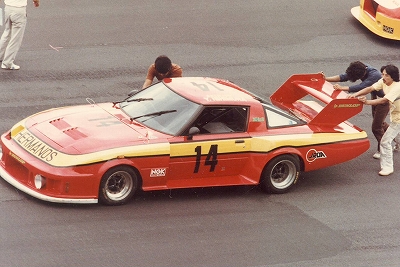 Sometimes there were variations upon the variations.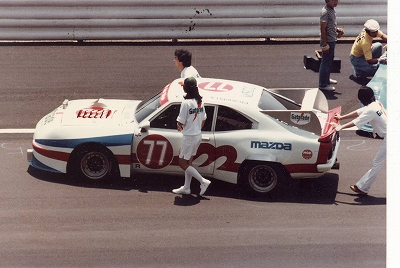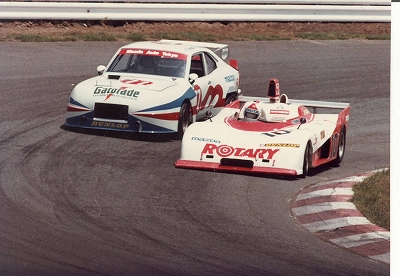 But before the 252 was the Mazda 251, basically a Mazda RX-3 Savanna rendered nearly unrecognizable under nosecones and wings more befitting of the Space Shuttle.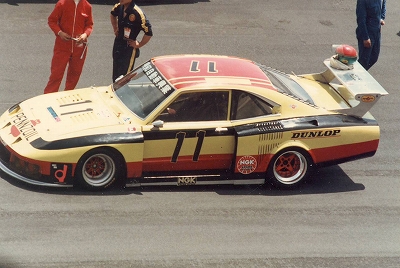 After the 252 debuted, teams running RX-3s adapted the Le Mans kit to fit their needs.

Not all rotaries sprouted fenders as wide as coffee tables. This privateer Mazda Familia Coupe (aka R100) ran typical aero mods of the day — bubble flares and an air dam.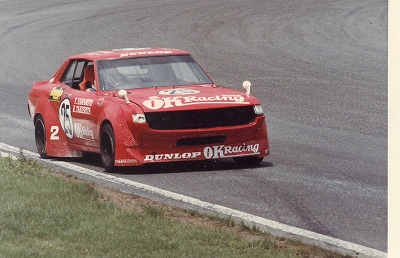 Likewise for this Toyota Celica.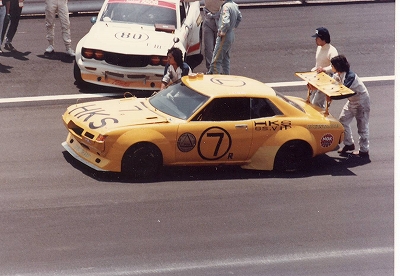 We're no fans of picnic bench spoilers, but somehow this is entirely acceptable. Note the primitive HKS livery.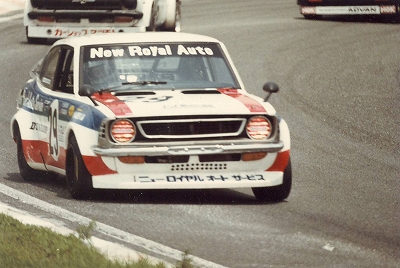 TE27 Toyota Corolla Levin.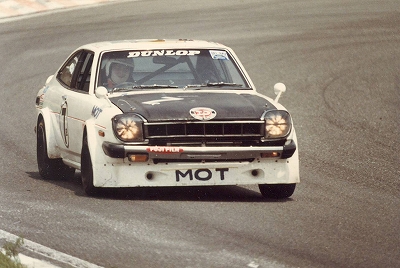 A rare glimpse at a TE47 Toyota Sprinter Trueno, which, due to their weight, were not as popular as the TE27s.

Another rare beast, a B110 Nissan Sunny Excellent. The B110 (known here as the Datsun 1200) chassis continued on as a popular race platform long after the B210 had replaced it in the marketplace.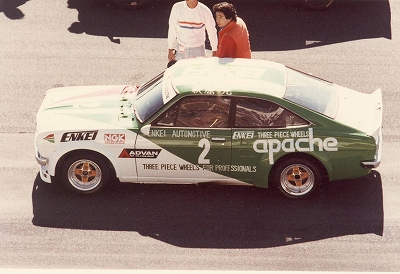 Decked out in awesome vintage Enkei Wheels livery.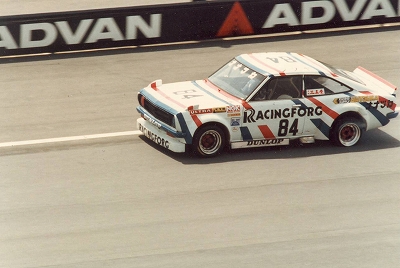 And Racing Forg wheels as well.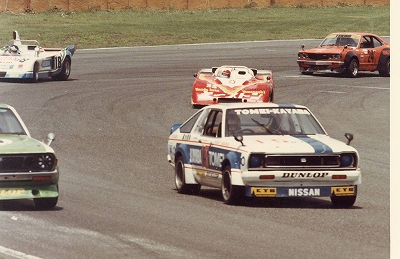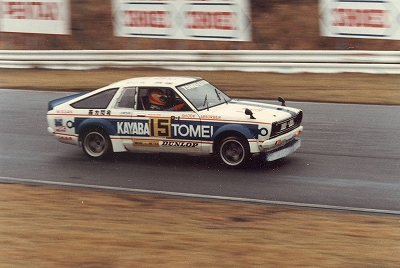 The Tomei B310 Nissan Sunny, looking just like a TS Cup racer.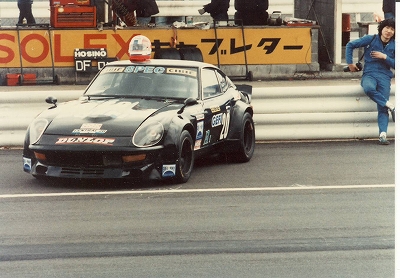 Nissan Fairlady 240ZG.

Another G-nose alongside an almost unrecognizable RX-3.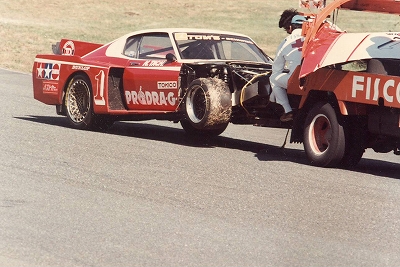 What's a race without a little carnage? The Gr5 Celica, sans nose.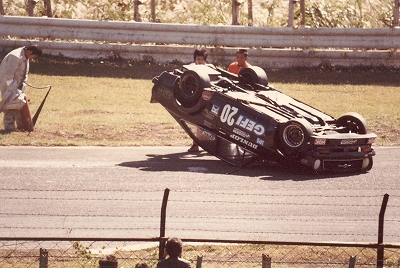 Sunny side up.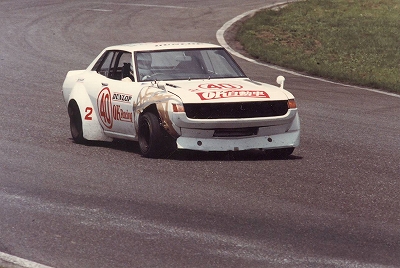 This shot is my personal favorite: a bad ass Celica with battle damage, yet continuing onward with further badassery.
Images courtesy of Beatles Generation Mini Life.