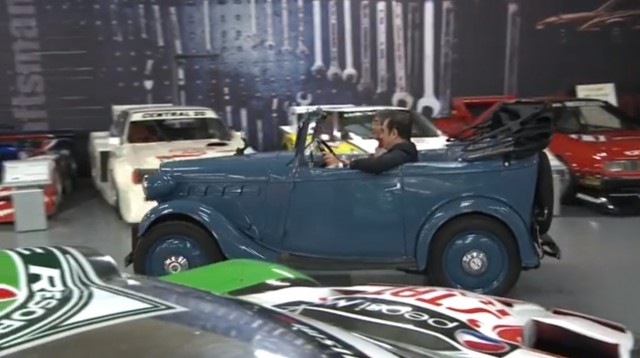 Now that Nissan CEO Mr. Bean has revived the Datsun brand, it's probably appropriate that he visit the Zama warehouse, where the company's legendary collection of 400-plus classic and racing vehicles are stored. 
The Zama warehouse is just that — a warehouse. It's not a museum, not open to the public, and the vehicles are maintained and restored by dedicated volunteers and retired Nissan employees. Many of them have long wished that Nissan's head honchos would put these vehicles in a proper museum, but as of yet it's been wishful thinking.
The video starts out by asking, "Who says nostalgia isn't what it used to be?" but so far it's been clear that Bean's resurrection of Datsun has nothing to do with nostalgia and everything to do with making a quick buck in emerging markets. Ghosn's visit and brief ride in a 1938 Datsun Type 17 gives those wishing for a museum a slight glimmer of hope, but even if nothing comes of it at least you can view some video footage of Nissan's huge living archive.