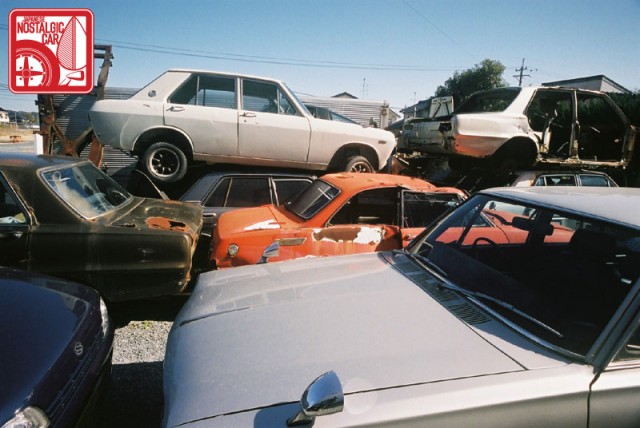 A few weekends ago, we were again exploring some outlaying areas outside of Nagoya, and in the middle of the rice fields was a small mechanic who had amazed a sizable collection of varied old Japanese cars. As distressing as it is to see the state of some, it was even more so when they suffered the ignominy of being stacked on top of each other.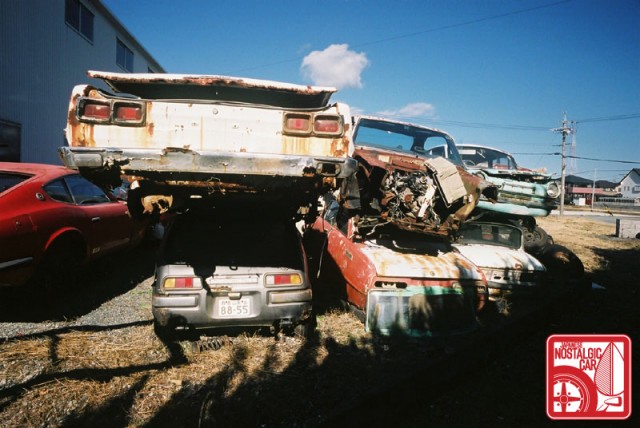 An old 2-door hakosuka Skyline perched precariously on a tiny Honda Z360 as another 2-door Skyline body sat on an Isuzu Bellett GT and two Mazda Carols kept each other company.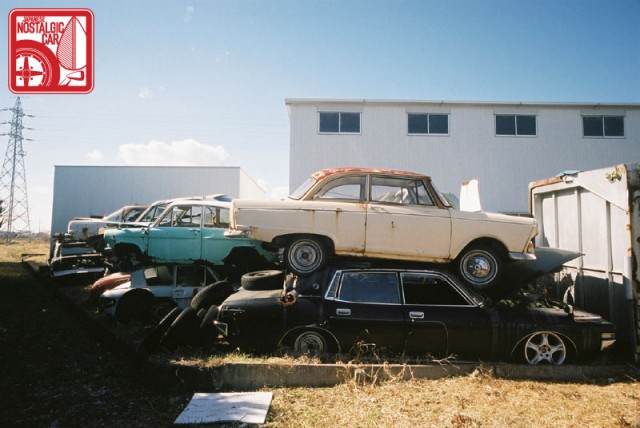 And curiously time-line reversed, a small finned contraption atop what was obviously once a gangster kujira Toyota Crown (is that a Porsche front wheel?).
In the unstacked portion of the yard, a lone S130 Fairlady Z is suspended on axle stands next to a BMW 2002. A perhaps functioning Mazda Carol sits next to a few more running hakos and at least two topless Fairlady roadsters.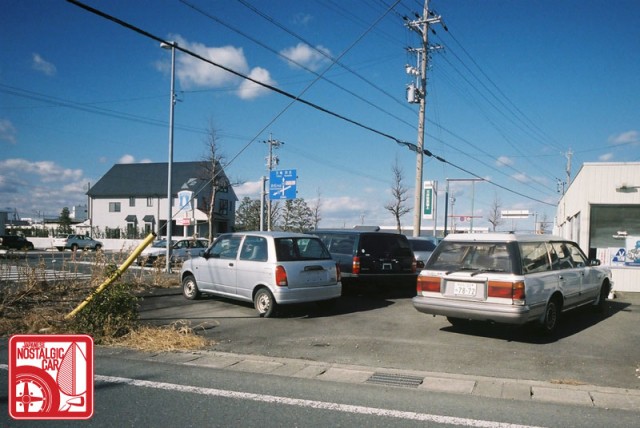 After wandering the yard for a few minutes, we went inside the garage to talk to the owner. Expecting more of the same inside, there was instead a minty S20-powered Skyline on the hoist and a 246 Dino sitting next to it with no obvious sign of what it was in for. Two customers sitting around next to the kerosene heater taking a cigarette idly explained the owner was not going to be in today, grunted to each other and went back to gossiping about nothing I could understand.
Photos by Skorj, our photographer/journalist living in Japan. You can see more of his work at Filmwasters.