For the third and final installment of our Vintage Auto Salon coverage, we take a look at cars that aren't necessarily the rarest or the sportiest. Instead, this motley crew is comprised of bone stock survivors, tough trucks, and wicked wagons, all perfect for a leisurely drive through the beautiful hills and bridges of the Bay Area.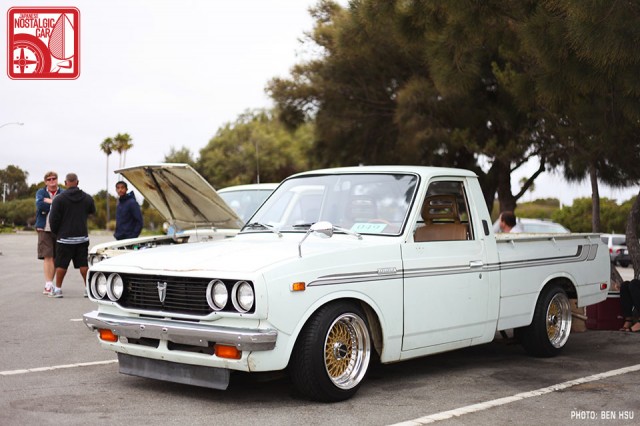 One of our favorites was Kenneth Cademas' gorgeous white Toyota Hilux, complete with what appears to be orignal paint/patina and uber-cool 1970s stripe kit. With just a simple drop and a wood steering wheel for a bit of custom class and this thing was ready to roll. We hope it's kept as-is and never "restored."
The second truck to catch our collective eye was a rare Mitsubishi Pickup. We can't remember ever seeing a Triple Diamond workhorse in a show scenario, meaning that it's owned with the express purpose of being preserved. Much respect to the owner for rockin' a choice JNT!
As we were taking photos of the Mitsubishi, a rolling troller came through. Check out the badges on this 80s box sedan. HeeLAIRious!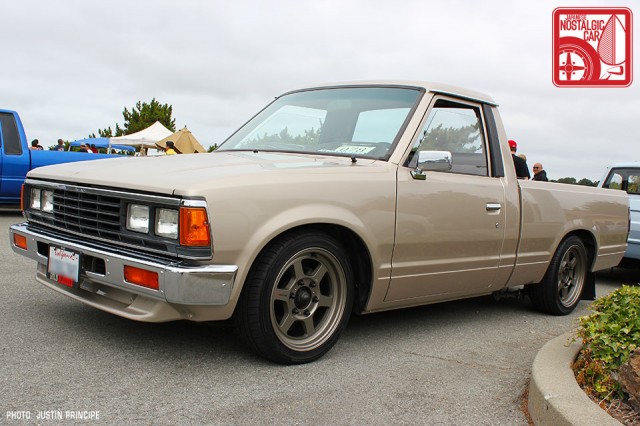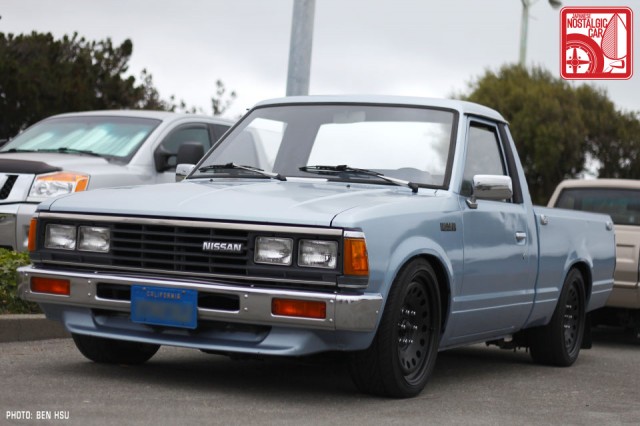 More truck goodness: soon a pair of clean Datsun 720 street machines soon joined the festivities. It's uncommon for more than one truck to vie for JNC staff pick at a single show, but this event had four. They arrived together, clearly compatriots in 720 preservation. The gold specimen with NISMO wheels was particularly nice, but we wouldn't kick either one out of the garage. Both were absolutely dwarfed by a random Nissan Titan lurking in a neighboring lot.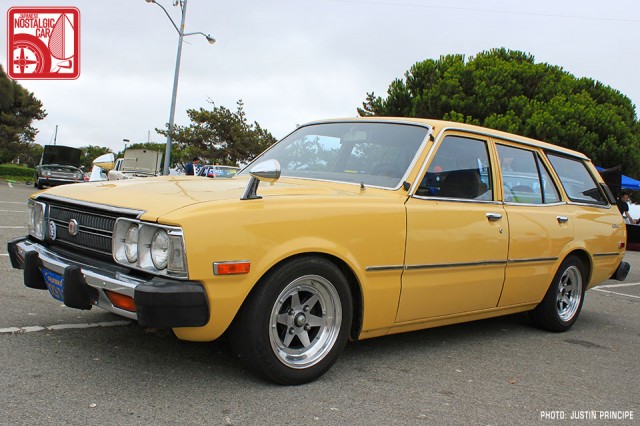 As a die-hard Toyota wagon nut I noticed a 1976 Toyota Corona wagon on Longchamp XR-4s right away. It happens to belong to one of the show's organizers, Historic J's James Vorasane, who picked it up for the low, low price of $300 with only 12,000 showing on the clock. Had the 5-digit odo rolled over? Who cares, its 20R is basically indestructible!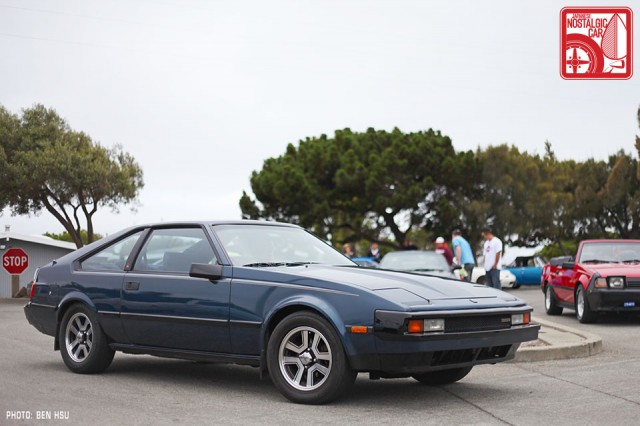 The MkI Toyota Supra may not have been a worthy competitor the Nissan Z-car, but by their respective second generations rolled around the tables were turned. The MkII Supra became the performance benchmark of 1982, while the 280ZX grew into a cruiser role. Still, we waited for the "cruisers" installment to show this gorgeous stock A60 simply because it's a luxury L-Type. It has the same drivetrain as the performance P-Type, but minus the fender flares and wider wheels.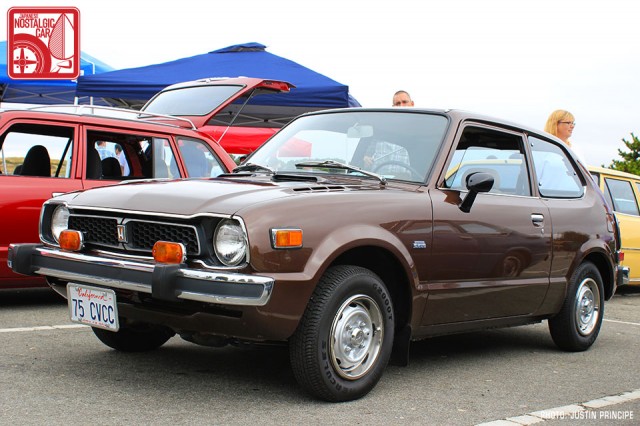 Martin True's 1975 Honda Civic wasn't the most regal machine back in the day, but give it 40 years and the funky little hatchback exudes charm. I mean look at it. It's an eager brown puppy, ready to go forth and save the planet. Our hearts were warmed just looking at it, and even more when we saw its meticulous detailing up close, suggesting that the car is loved and cared for.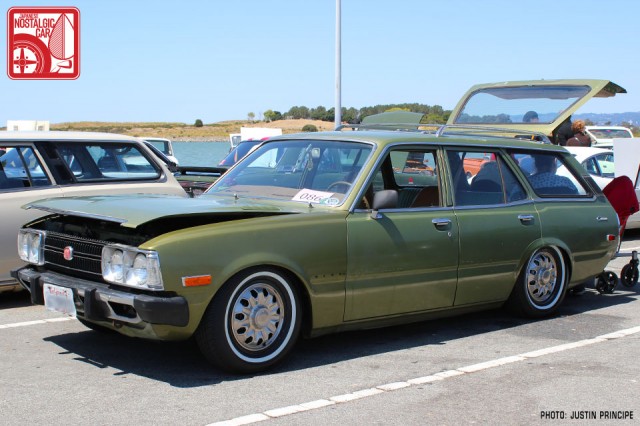 Amazingly, there were two RT118/119 Corona wagons at this event. George Holmes' 1974 was slammed but otherwise stock, and dripping with real Neoclassic style thanks to original hubcaps, whitewalls, and the most 70s shade of avocado green imaginable.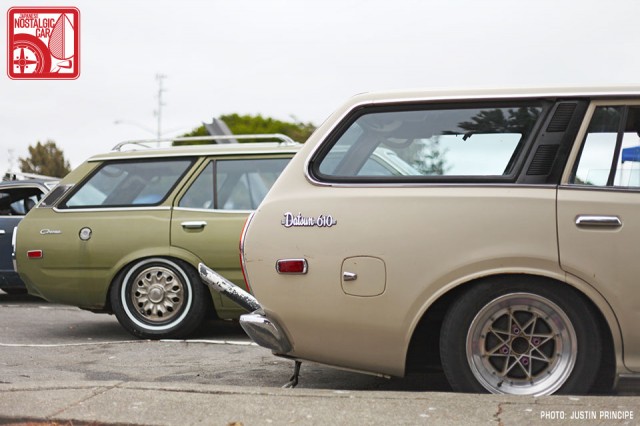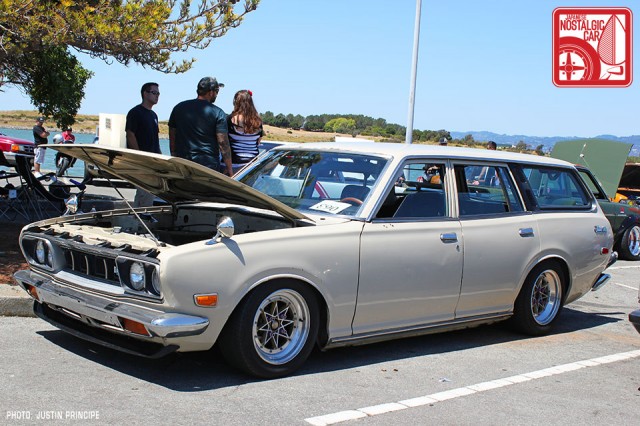 Its partner-in-crime was a familiar Datsun 610 wagon with mild takeyari pipes. Is this the beginnings of the notorious NorCal 610 goon squad branching out into rare Aichi longroofs?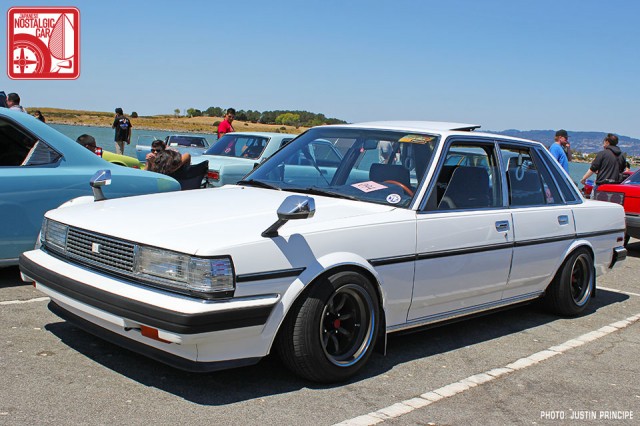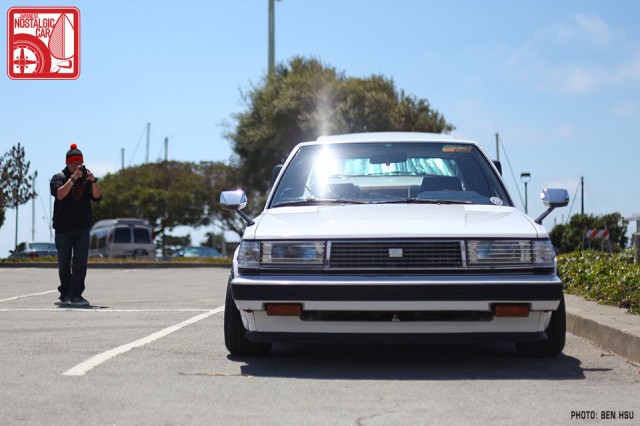 Of course, when it comes to cruise missiles you can't get more popular than the MX73 Toyota Cressida. A completely unnoticed sedan just a few years ago has become the de facto ride of sled of 80s gangsterness. Liam Schubert's Cressy has been 5-speed swapped and maintains the original 5M for now, though he soon plans to swap an LS# V8 into it.
One of the most memorable Cressidas was again the rolling tribute to the Hoshino Impul wheel. Not much appears to have changed since we saw it a few months ago at Shokuji J-Tin, and that's okay. It's nearly perfect as is.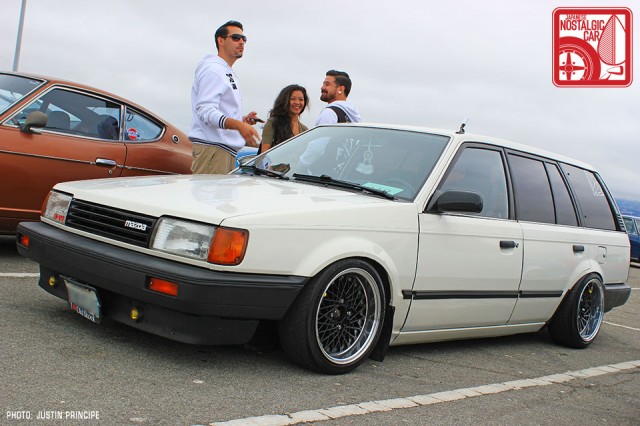 Likewise, Johnny Lucero's Mazda 323 high-roof is another familiar sight from Historic J's first show, the Bayline Gathering a year ago. This time his mesh wheels are SSR Mesh rather than last year's Epsilons.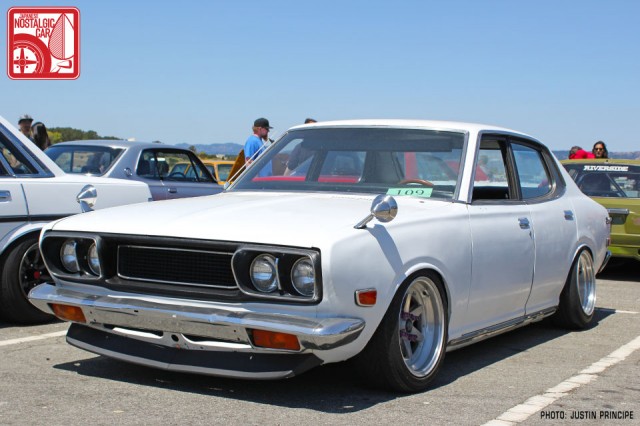 This Longchamp-shod sedan was another familiar face. We think it's safe to say that NorCal is home to quite a fan base of 610 enthusiasts.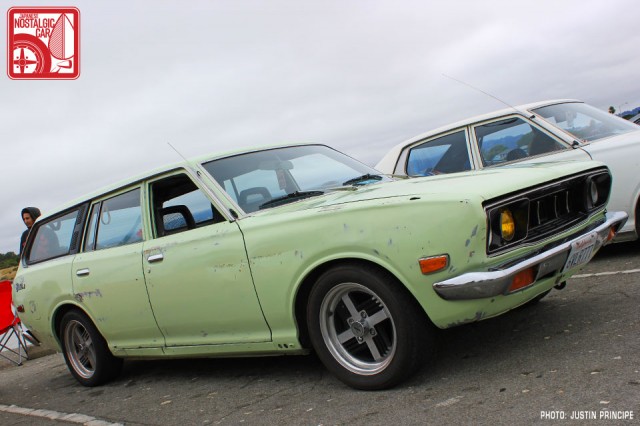 And they kept on coming. The color of this 610 wagon is mint, even if the car is not. We do hope this car can be restored, and its presence at this show is a reassuring sign that at least it has been bought and saved by someone who recognizes what it is.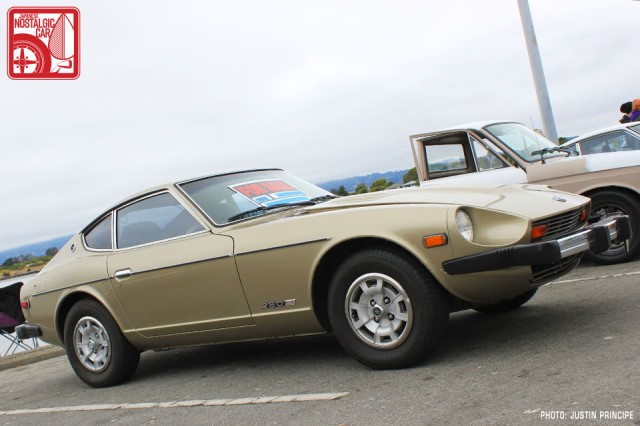 I personally think taking a car to a show and hanging a big "For Sale" sign on it is pretty tasteless, but I suppose it's a good way for a car to find a good home. If you were looking for a late 70s Japanese sport coupe, this show had you covered.
First up, a well-kept and stock Datsun 280Z, for all your boulevarding needs. Since enthusiasts are all about the 240Z and this car is too mint to do a conversion, the best buyer for it might be a USDM Jammer in Japan who wants big bumpers and door mirrors.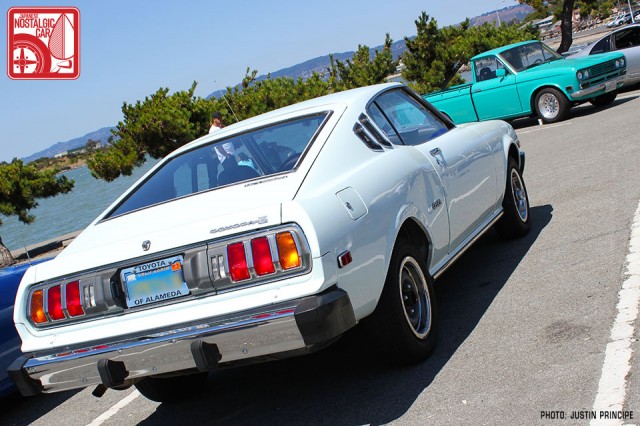 If your Malaise Era proclivities lean more towards Aichi steel, you couldn't do much better than this RA29 Celica Liftback. Traditional American collectors tend to favor the Liftback over the coupe, so we could see this one going to an older aficionado who will simply keep it his stable beside some Detroit Iron. Look for it at Barrett Jackson in about five years.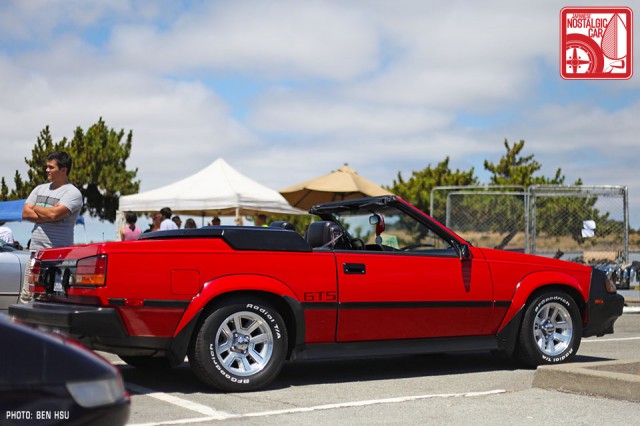 It's kind of a Historic J tradition to bring out a special figure in the Japanese tuning world each year, and this year guest of honor was Yoshiya Watanabe of Rocky Auto fame. He was asked to choose his favorites of the show, and he awarded Roger Powell's cherry Celica GT-S convertible the Best New Timer award.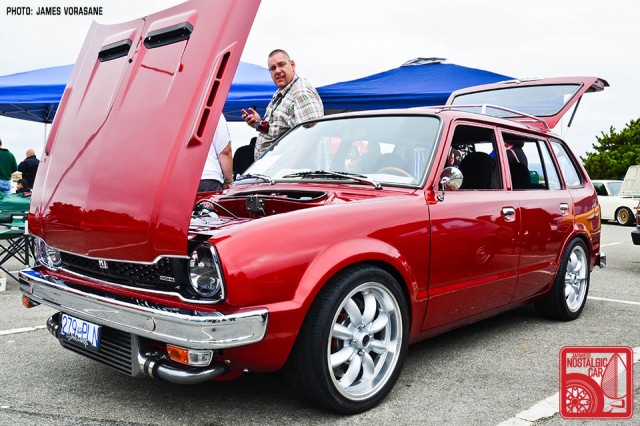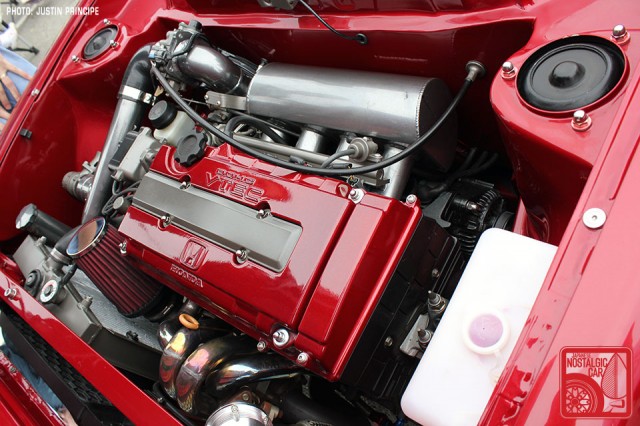 As for Best in Show? Rocky-san bestowed that honor to Justin March and his B16 turbo Civic wagon with NSX brake calipers. Based on some of the monster nostalgic Nissans his shop churns out, Watanabe is clearly a man who likes new-school swaps, originality be damned.
And thus ends our coverage of the Vintage Auto Salon, another great event brought to you by Historic J. In case you missed it, check out Part 01 – JDM Machines and  Part 02 – Light, Quick, Agile.