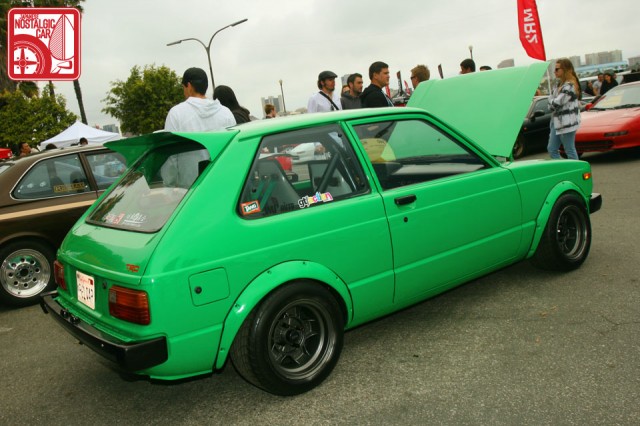 Our latest installment of Toyotafest 2011 coverage begins with a lovely old school Starlet. The original RWD hot hatch. You can't miss this killer shade of Amazonian tree frog green with over-fenders and and black ATS Classics.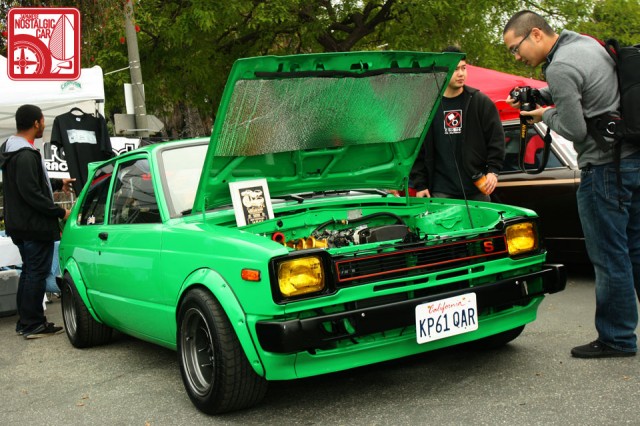 We thought this bright paint was the work of a pro, but it was actually painted in a garage by a 22-year-old kid!

Beneath the hood it's high-revving 4A-GE with individual throttle bodies. The carbon engine covers are a bit modern but we dig the white valve covers. We'll bet this featherweight can dart like a hummingbird.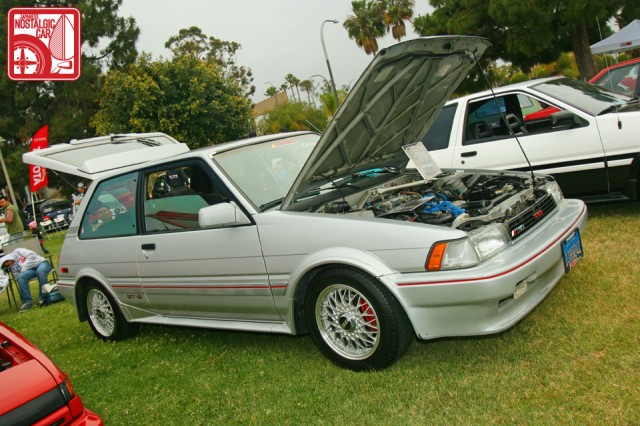 The Corolla GT-S FX16 looks like it could be the Starlet's spiritual successor. Agustin Silva's is all original except for the BBS wheels and is super clean.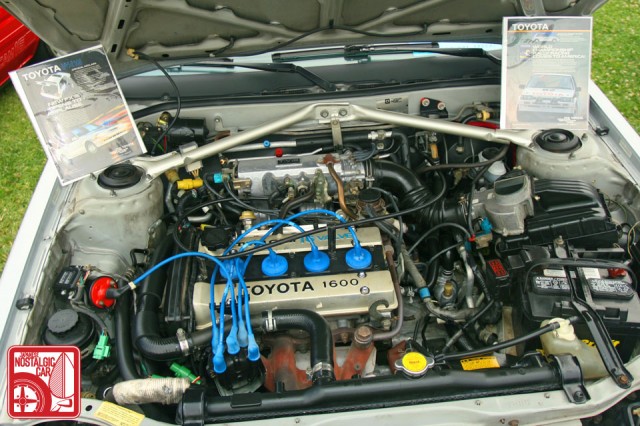 Though FF, the AE82 came stock with the 4A-GE. You could eat off that engine bay.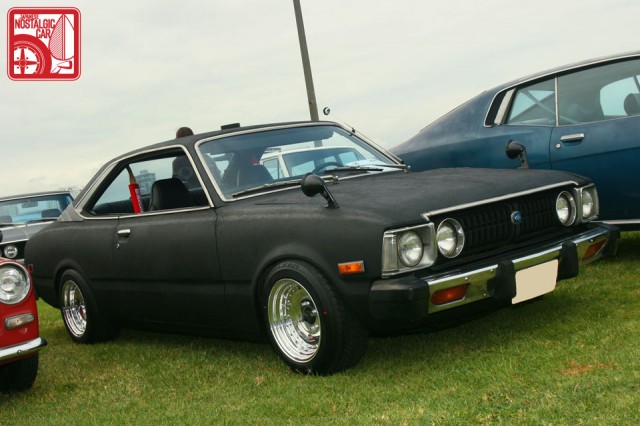 The RT114 Corona hardtop is a rarely specimen these days. The stance is already set, now we just need to see this macho machine in a nice retro color.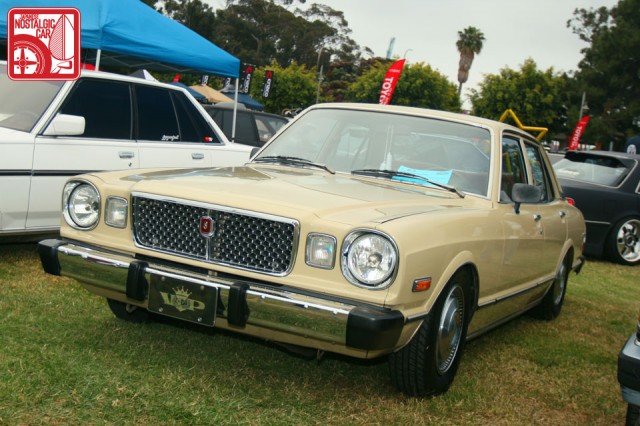 This 1978 Cressida was just cold chillin', bone stock hubcaps and everything, with a slight drop. Check out that ornate grille. Old school VIP indeed.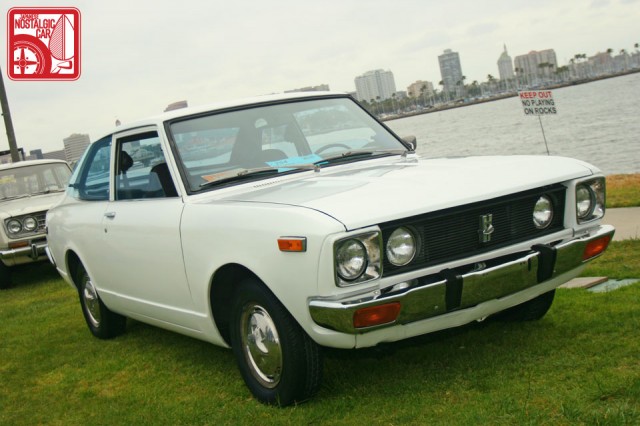 Leyder Valencia's all-original 1972 Carina has been family-owned for 38 years. The TA12 a rare car to begin with, and it's even rarer to see such a gorgeous, well-preserved survivor.
Roger Powell's 1985 Celica GTS convertible has 83,000 original miles. This is such a perfect cruiser for southern California.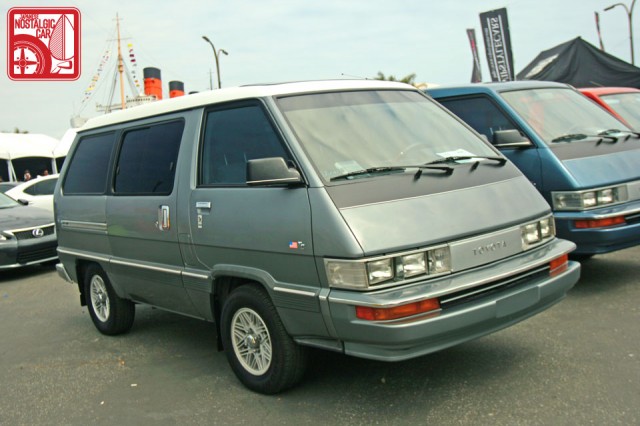 Are you ready for some one-box vans? Somehow, what seemed dowdy in the 80s look futuristic today. You can easily imagine these as shuttle-craft for the starship Enterprise. And of course, it's wearing the Toyota "snowflake" wheels that were present on everything from Cressidas to AE86s.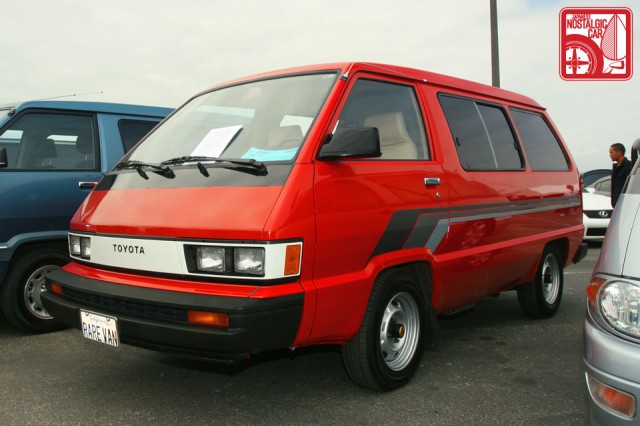 Dave Woolley's 1984 Toyota Van not only won Best Van, but placed 3rd in Best Original overall. It was absolutely mint both inside and out. Red was a rare color and available only that first year the Van was available, making this one rare bread box. We love the stripes too.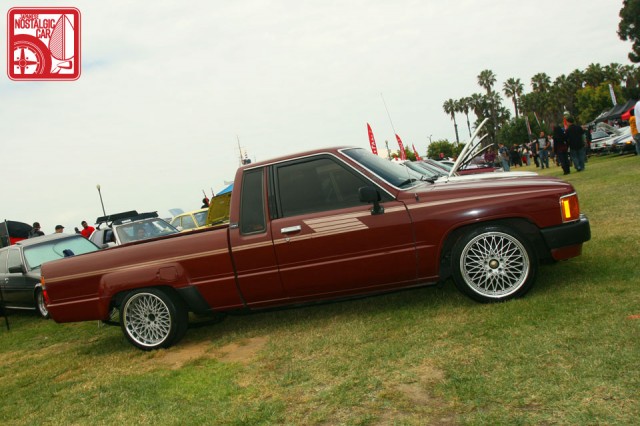 Daniel Hernandez's 1986 Toyota Hilux has some pretty wicked stripes as well. Who would have thunk that SSR Meshies would look extra slick on this Xtra Cab.


By the way, it's running a turbo 22RE! In some light it looked burgundy, in others it looked brown. All we know is that it's badass.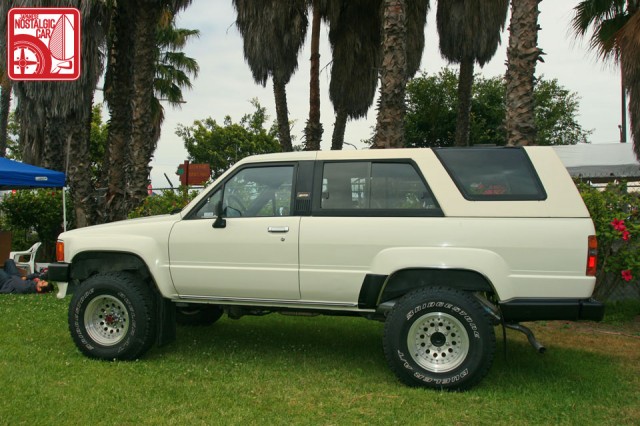 The 1984 Toyota 4Runner is already a classic, as it has been immortalized as a Matchbox car. Seeing a life-size counterpart that has been so well preserved proves it.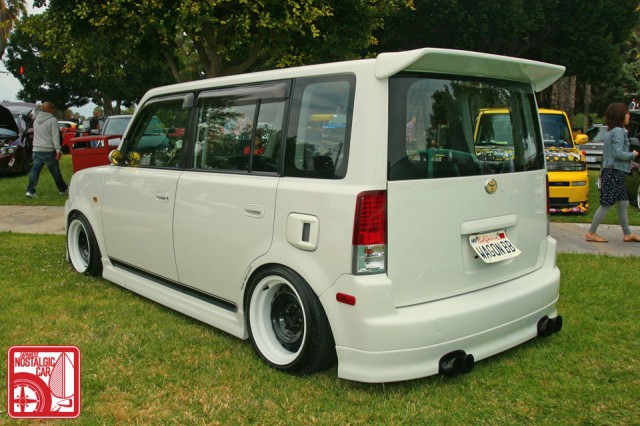 Now let's look at some of those perpetually customizable Scion xBs that have gone retro. Simple black-on-off-white is a great Japanese color scheme, and you can never go wrong with re-barreled steelies. The flipped-up license plate is straight bosozoku style.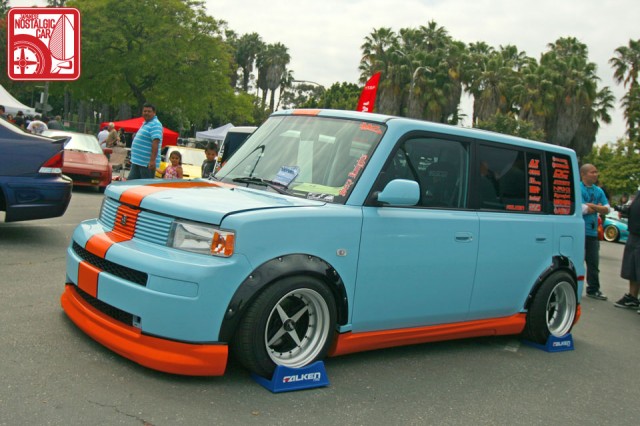 You can't get more retro than Gulf livery. Add fender flares and killer step-lipped Work Equip 01 wheels and you've got yourself a rolling tribute to a mix of Euro and Japanese old school.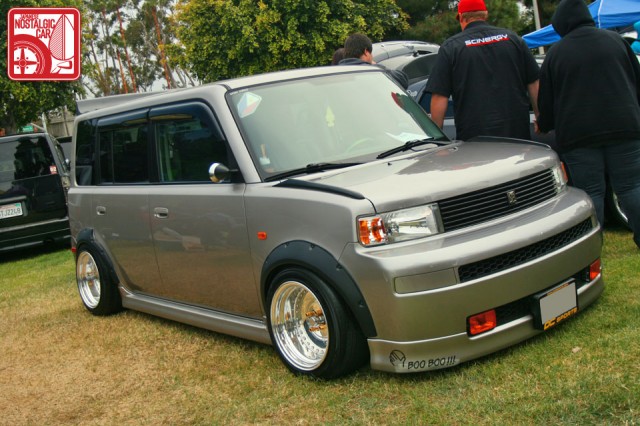 This little number went all-out with Celica-esque mirrors, bosozoku-style fins, over-fenders and step-lipped barrels that you could take a bath in. Stylin'!
We have still more Toyotafest 2011 coverage coming so stay tuned. If you missed it, here's Part 01, 02, 03, and 04.