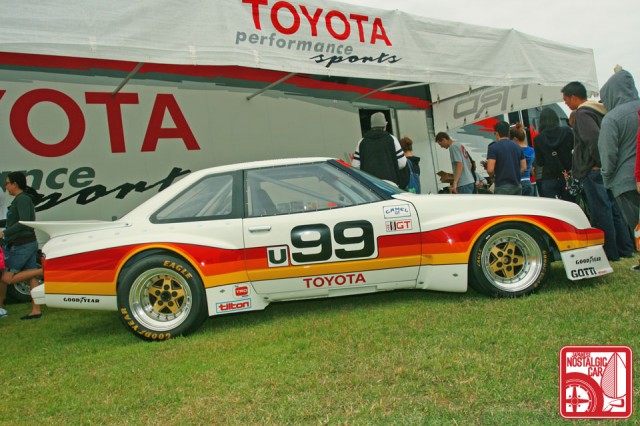 Our coverage of Toyotafest 2011 continues! This A40 Celica hails from the glory days of the Camel GT series. It always amazes us just how much Japanese and American tuning styles differed back then. Goodyear Eagles? Gottis? Had this Celica been race-prepped in Japan, it probably would have had massive box flares and mega-deep SSRs.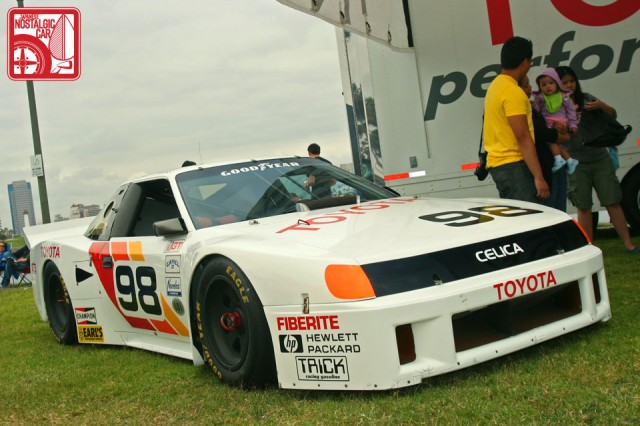 While the Camel GT Celica was a (heavily) modified version of the actual roadgoing car you could buy, Dan Gurney's All American Racing ST165 was a tube-frame chassis and RWD (with a rear-mounted transmission) even though by then the Celica had changed to an FF layout. Between the years of 1986-88, cars accrued 15 victories, 21 podium finishes, and the overall 1987 championship.

The red/orange/yellow-over-white color scheme was everywhere back then. "Ironman" Ivan Stewart's truck was dominant too. You may remember it as the inspiration for the hit arcade game Super Off Road. Trivia fact: in the Super Nintendo version, the music in the game is inspired by the "I love what you do for me… Toyota!" jingle.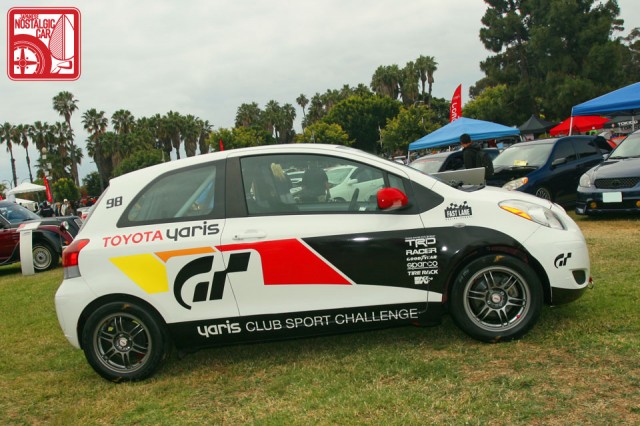 The livery that graced the Toyota IMSA GTP cars of the late 80s served as the inspiration for livery of the Yaris Club Sport Challenge. Note the #98 on the C-Pillar. This time, the video-game tie-in was with Gran Turismo 5. The livery was designed by graphic designer Rollin "Molly" Sanders, who was also responsible for the greenness of Kawasakis and the blackness of Buick Grand Nationals.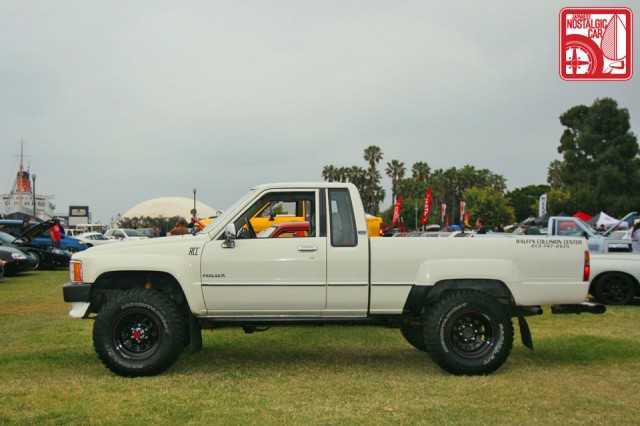 Toyota Xtra Cab pickups are seriously cool, especially when dipped in simple, classic off-white. With its bulletproof reliability, off-roading capability, and plenty of bed-space for gun-toting Third World mercenaries, it's the last vehicle you'll ever need.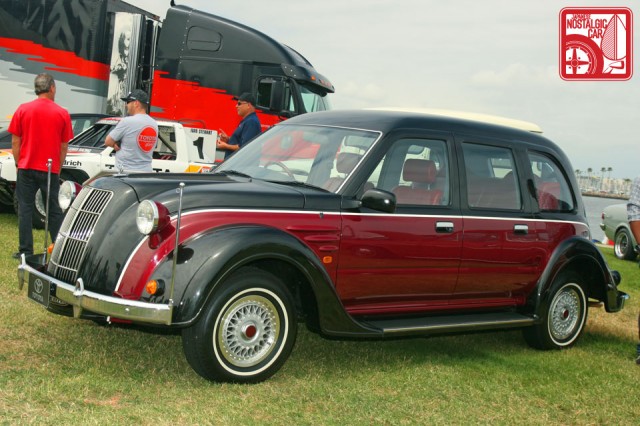 Speaking of Hiluxes, this replica of Toyota's first car, the 1937 Toyoda AA, built on one. Black and burgundy are the official colors of the Japanese royal family.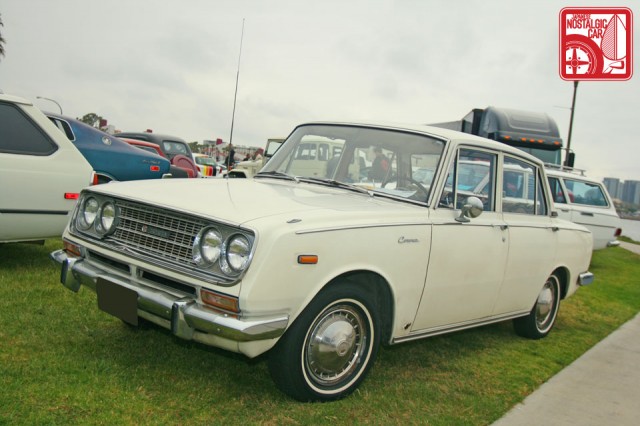 Oscar Leclere's 1967 shovelnose Corona is a restored, second-owner black plate special. And impressively, it's also his daily driver!

Here's the RT40's big brother, the RT73 Corona Mark II, differentiated by a longer nose and a straight six.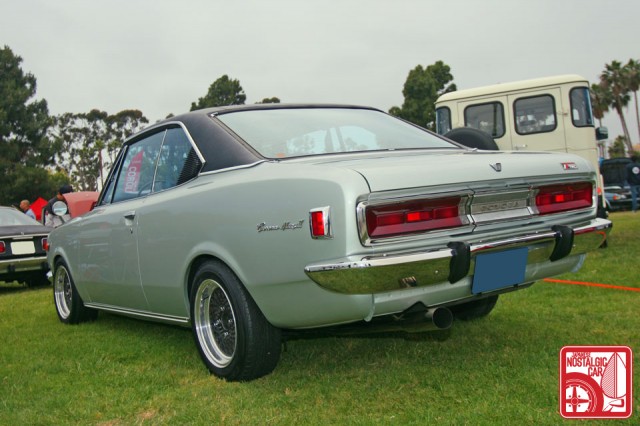 The rear three-quarters view is its most handsome angle. The vinyl top was probably a US dealer add-on, but silver and black look great.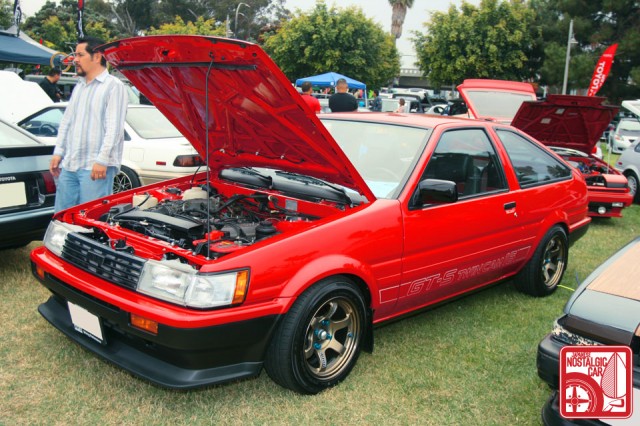 We didn't think there were many un-drifted AE86s left in the world but Toyotafest is proving us (happily!) wrong. Arief Setiawan's zenki hatch has been given the JDM Levin treatment with some TE37s, but appears otherwise stock.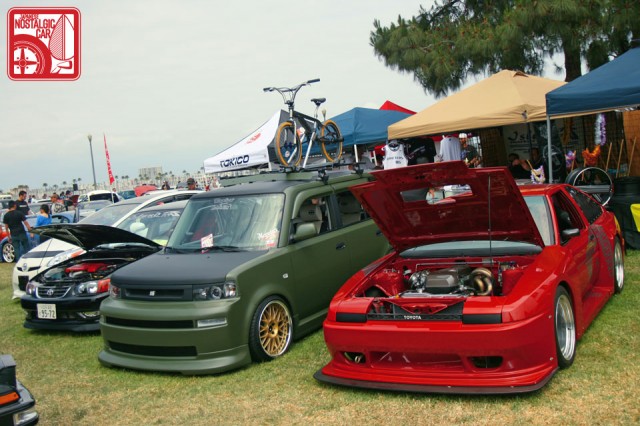 This widebody Corolla, on the other hand, is far from stock. We first saw it at SEMA, where it had won a Gran Turismo award.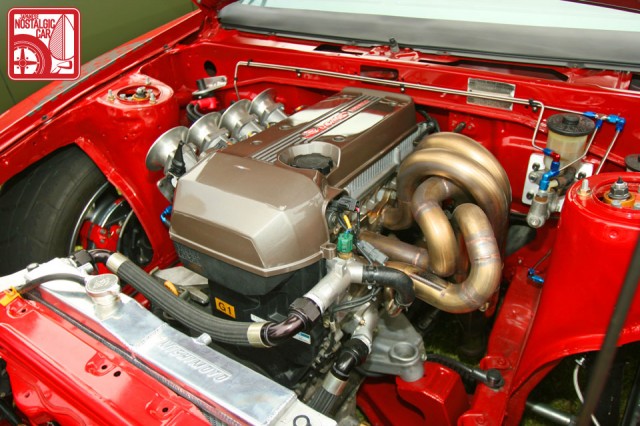 Check out all the custom-made bits — breathable inner fenders, those hefty engine mounts for the Beams 3S-GE, ITBs, and a sinewy twist of header.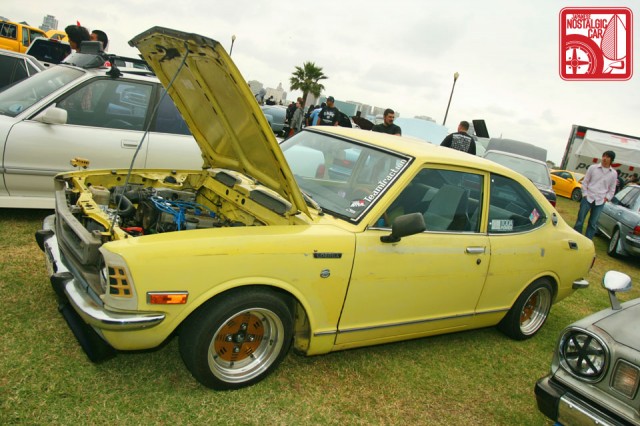 Checking back in with Sparkle Garage and their nicely patina-ed TE27, riding on rarely-seen AME wheels.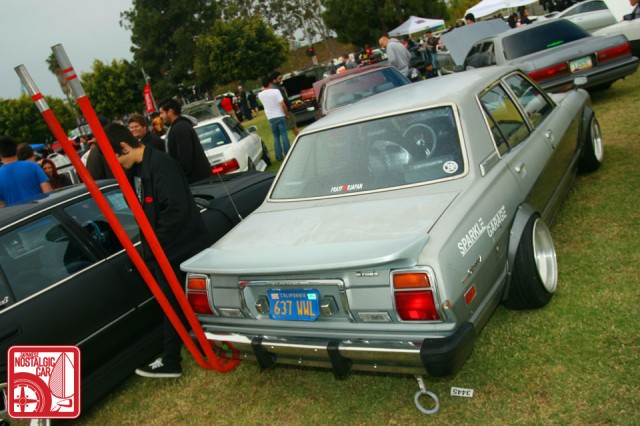 Naturally, it wouldn't be Sparkle Garage without a slammed MX32 two-tone Cressida, complete with flares, tsurikawa, and takeyari exhaust.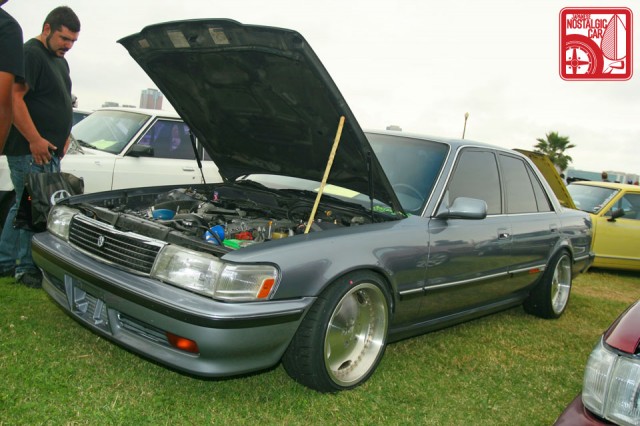 Aside from the peeking intercooler and massive Manaray Sport SJ825s, Brian Luck's X80 is a total sleeper. Man, those Cressida hood struts never stay up.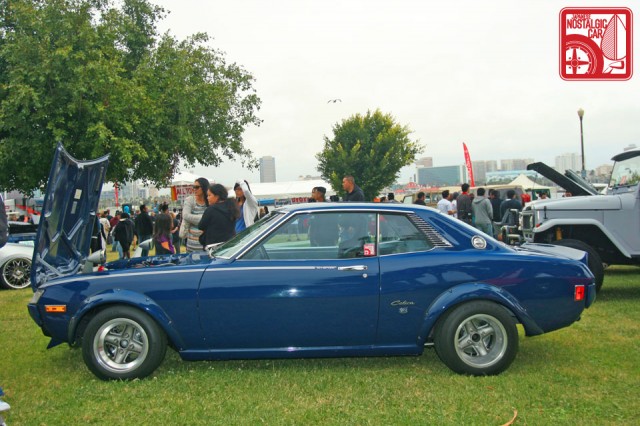 Toysport's RA21 with the 152E race engine is a Toyotafest regular, but we never tire of it.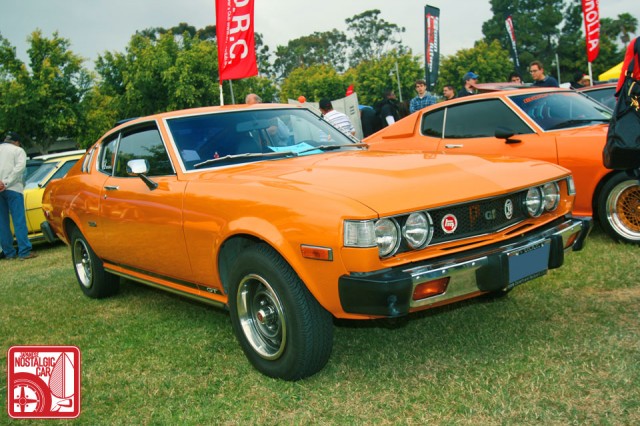 JNCer Toyotageek is a purist of the highest order, and his 100% bone-stock RA29 Celica proves it.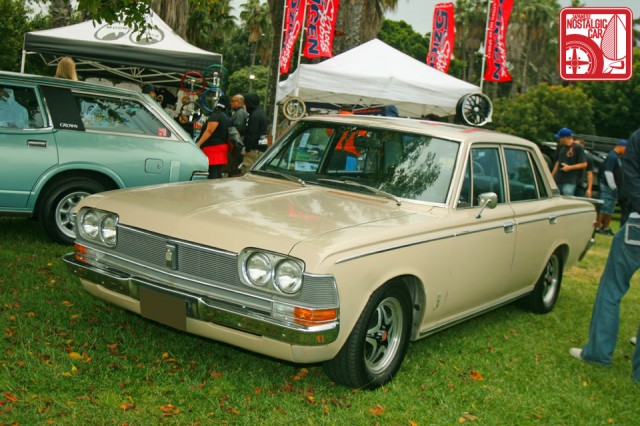 Robert New's S50 Crown sedan with rare RS-Watanabe star-spokes. By the way, there was an old guy in the parking lot selling his MS55. It was an aqua blue with black vinyl top. Anyone get his number?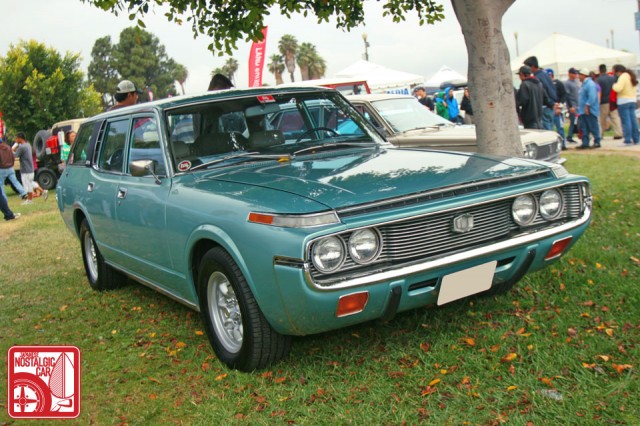 TORC president Joji Luz has been known to shuttle his kids around in his kujira Crown wagon. We wish he would adopt us.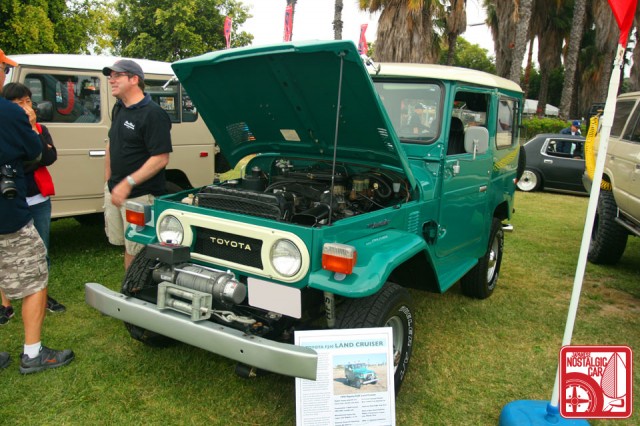 This beautiful '76 FJ40 Land Cruiser originally came from Texas. It was frame-off restored in about two-and-a-half years ago and it is simply stunning.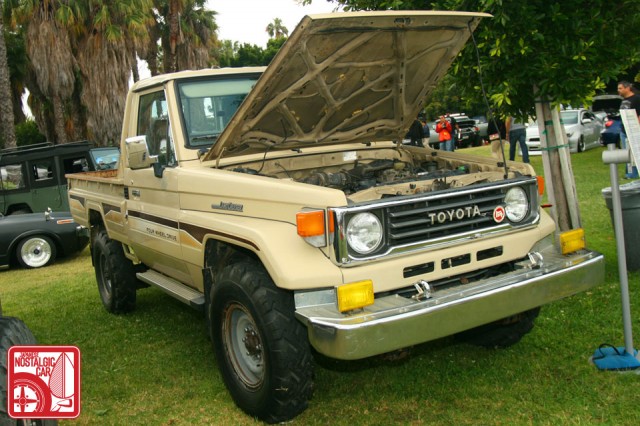 A 70-series Land Cruiser from somewhere that is not America. Judging by the placement of the brake master, it's not a LHD market. Perhaps the Middle East?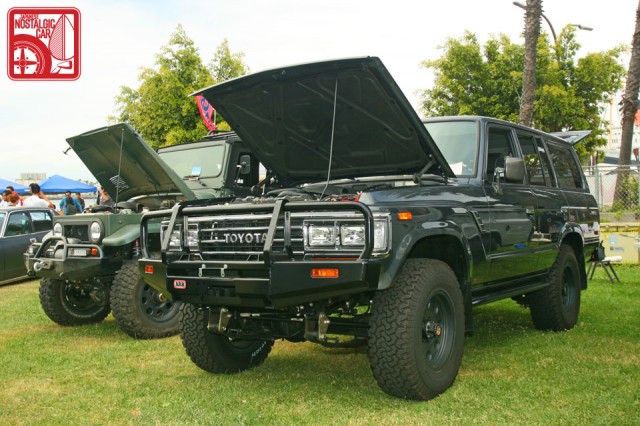 Correction from above: this is the last vehicle you'll ever need. Fully equipped for the upcoming zombie apocalypse, this FJ62 will whisk you and your whole family to safety.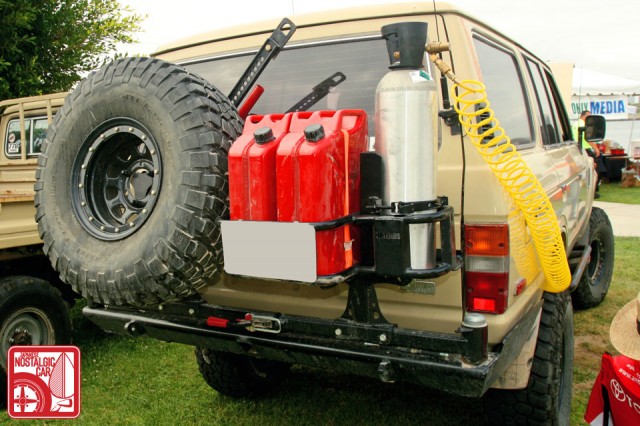 Just remember to bring plenty of supplies and gasoline.
We have still more Toyotafest 2011 coverage coming down the pipeline, so stay tuned. If you missed it, here's Part 01, 02 and 03.