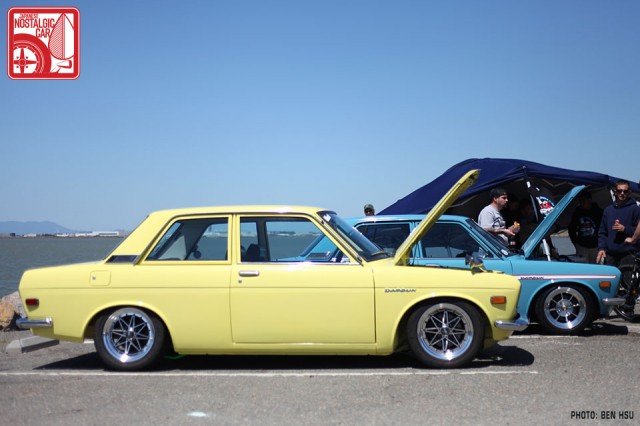 For our final installment of Shokuji J-Tin coverage, we turn to some of the best builds, survivors and restorations from the Bay Area. There will be no rattle-canned hoods or stanced out cries for attention here — just pure, undiluted nostalgics that elevate these cars from passing fad to true classics. 
This is one of my personal favorite 510s in the country right now. I first fell in love with it at JCCS 2011, where it was one of the standouts at the show. Why do I love it so? Well, it's less about what it has and more about what it doesn't.
First, with the exception of fender mirrors, the body remains largely original. No flares, no JDM side markers or badges. No 17-inch wheels or mega-stretched tires, just a classic drop that tucks the rears nicely and doesn't cause those pretty Work Equip 03s to annihilate the fenders.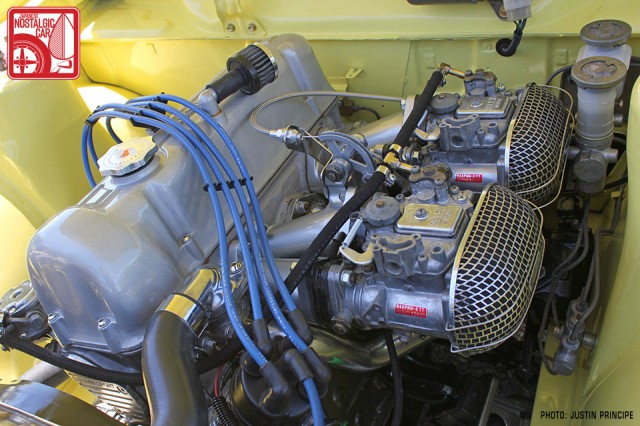 Then there's this. Note the distinct lack of bling surrounding this L16. Traditional finishes all around draw your eye to what's important, like those sidedraft Mikunis, rather than some random fitting. And this is probably a fluke, but in this light the blue NGK plug wires are a perfect color match for the battleship gray valve cover and pale yellow paint. Speaking of which, the color is fantastic. Again, no need for metallics, pearls or decals. Single stage paint in a proper retro hue wins every time.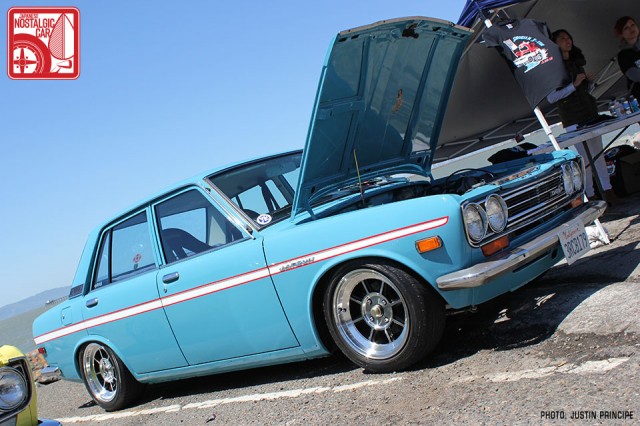 Same goes for this blue sedan, which we always see paired with the yellow two-door. Normally I'm not a fan of stripes but this one is pretty nice and matches Teruo Uchino's "supersonic line" quite nicely. The only nits we'd pick with this car are its choice of Rota Shakotans in lieu of Hayashi Streets, but most people probably won't even notice the difference.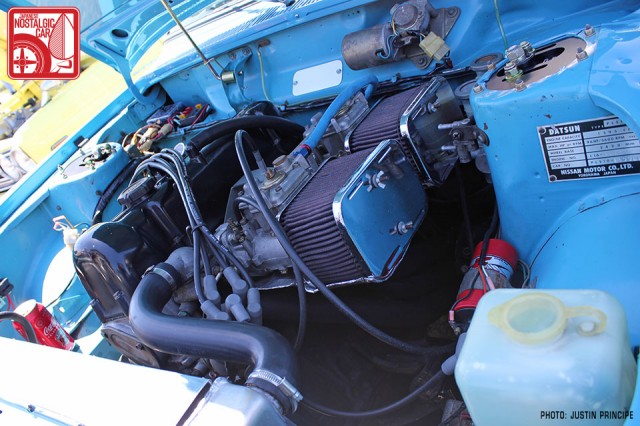 L16s are so compact and simple, they're like a work of minimalist art. It may be tempting to drop an SR20 in there, but there's something to be said for rocking a stock block.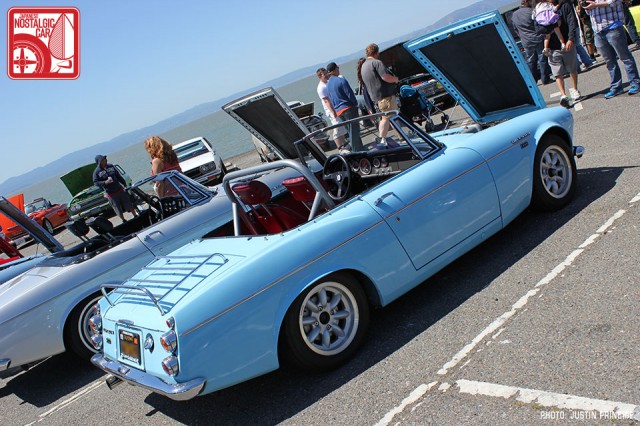 Built by Rob Fuller of Z Car Garage in San Jose, this is one of the JNC staff's favorite Datsun roadsters. The rare but breathtaking Sora Blue (sky blue) color is perfect for a 1960s droptop, even more so when it's one of the elusive low-windshield two-liters.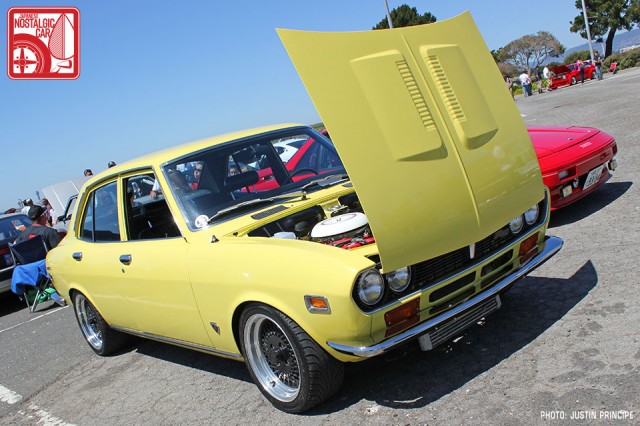 JNC's resident minicar expert Ricky Silverio was particularly fond of the yellow Mazda RX-2 sedan on Enkei 92s. Pre-7 RX cars seem to be rarer in NorCal, and this was one of the few representing Hiroshima at the event.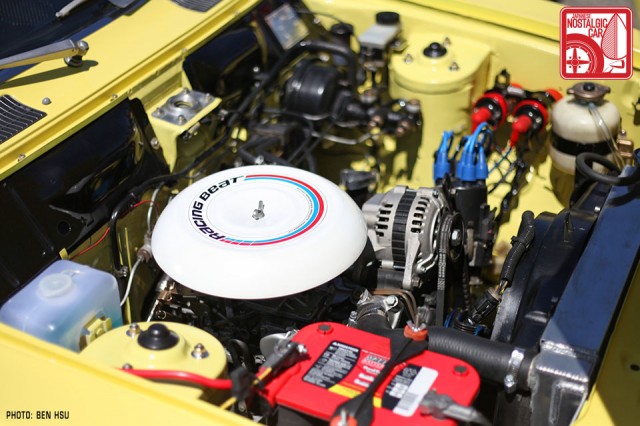 The owner clearly put a lot of work into restoring all the fittings and engine components. It's unfortunate that newer aftermarket companies like to emblazon their parts with bright primary colors. Compare that with the classy old school Racing Beat air cleaner.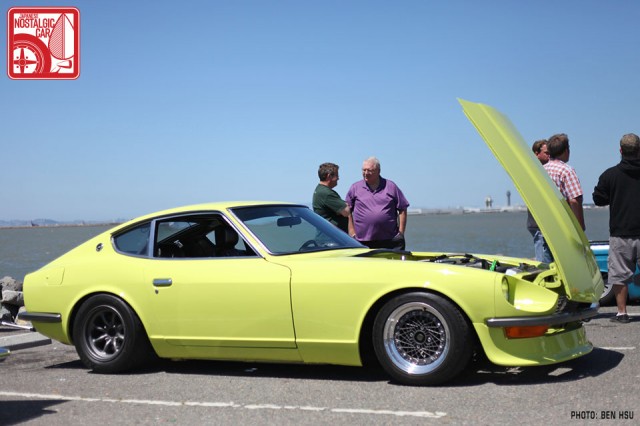 112 Yellow is one of the most striking colors ever offered on a Japanese car. I don't mind the clean-shaven look or the drift-spec wheel mismatch, but what really sets this 240Z apart is its stance and engine bay.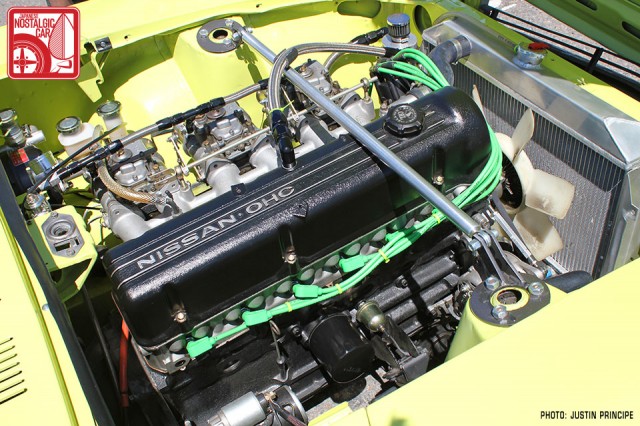 Another ultra clean L-gata with traditional if not OEM finishes on all the parts. Bright green sparkplug wires would probably not work on any other car except one in chartreuse-imbued 112 Yellow.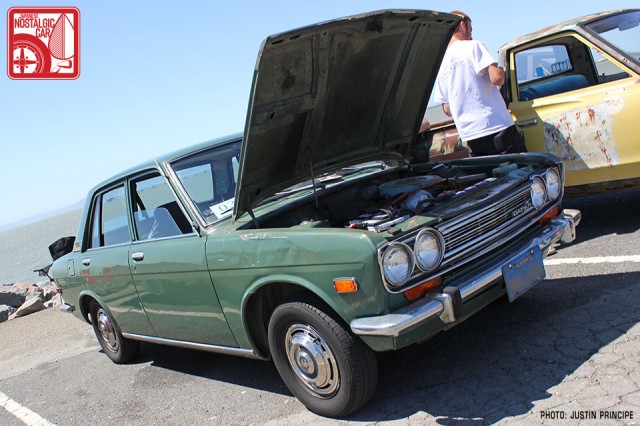 For a long time in collector car circles, immaculately restored cars were the holy grail. Then someone realized that they were being over-restored to conditions better than what the factory could produce, and that the whole thing was just a money contest. That's when survivors — cars that were imperfect but still retained their originality — became sought-after buys. That's why a unmodified, dented and worn Datsun 510 might just become the next big thing.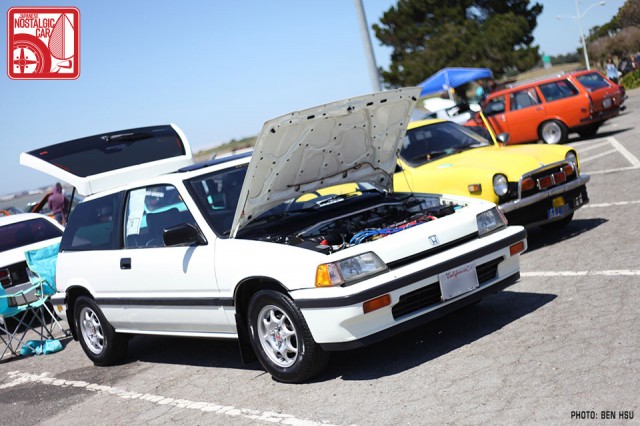 Another gorgeous but under-appreciated survivor was this Wonder Civic, probably as stock as you'll ever find, and it was an Si no less. Heck, you can't even find a clean EK these days. The owner still had the original window sticker, which showed that this pocket rocket sold for just $8,529 when new.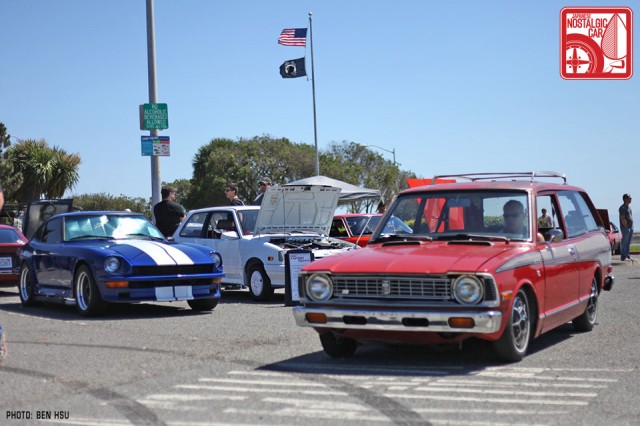 This little red Corolla wagon is indeed a survivor. Somehow, it managed to survive several decades with a trim-less faux wood applique that doesn't even attempt to resemble actual paneling. It also acquired Datsun B210 honeycomb hubcaps along the way. With its old-style roof rack, all you'd need is a copy of On the Road and you're off to see America.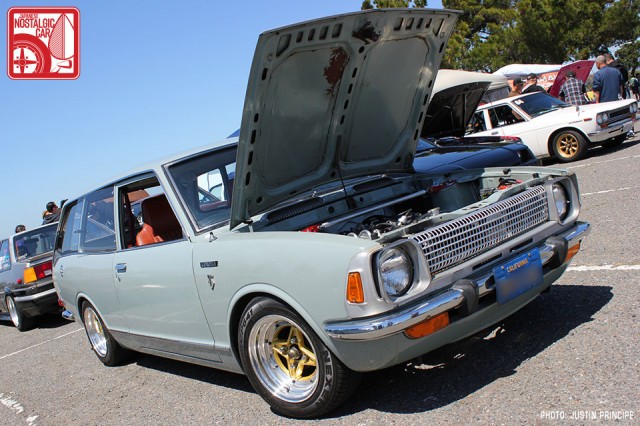 The story behind this TE28 is that it was recently found at the estate sale of a wealthy couple. Why would a pair of One Percenters need a Corolla wagon? Apparently it was the maid's car, a literal grocery getter. The Moon Gray paint with dark red interior is rare combo too.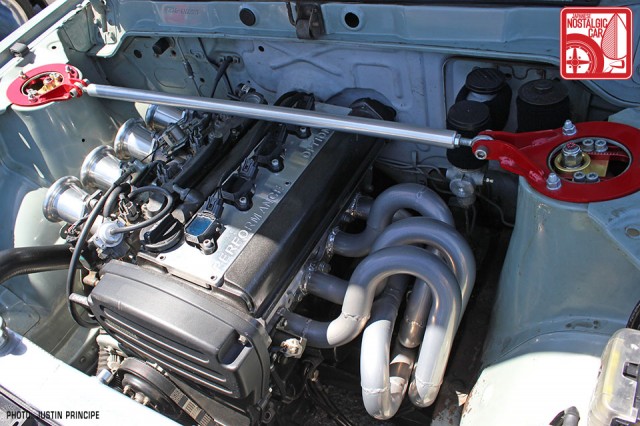 The current owner now daily drives it, which is why a Performance Options-built 20-valve 4A-GE resides where the old 1.6 once lived.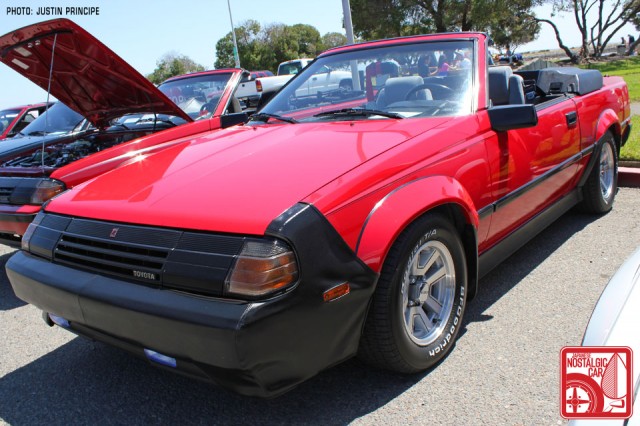 In the 80s Americans developed an unhealthy obsession with convertibles, leading many Japanese automakers to send their coupes to companies like ASC for a good scalping. I have mixed feelings about these since they're not truly off-the-assembly-line-original and coach workmanship can be a bit shoddy, but this Celica GT-S was too clean to be ignored.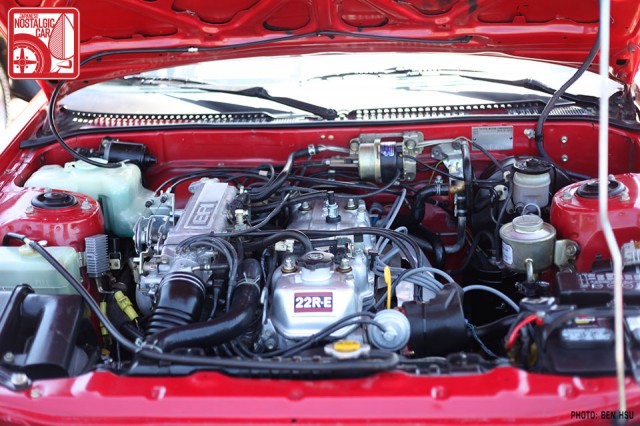 Considering that the spaghetti bowl of vacuum hoses, wiring and emissions lines comprises 50 percent of what's under the hood of a typical 80s car, it's truly astounding how clean this engine bay was.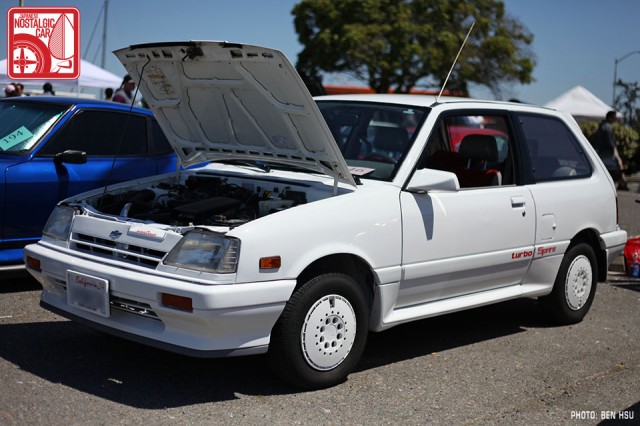 We're pretty sure this is the same Chevy Sprint Turbo we were wowed by at JCCS last year. With Suzuki having since departed from the US market, seeing this restored rebadged Cultus in all its 993cc, 70hp glory was slightly bittersweet.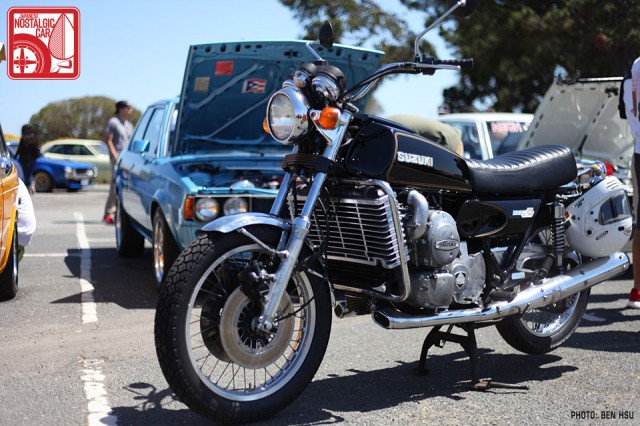 Mazda isn't the only Japanese automaker to have a classic rotary-powered vehicle in its portfolio. The Suzuki RE5 was a twin-rotor Wankel motorcycle built from 1974-76. Other than the basic concept, the 500cc motor shares little with the Mazda rotary. Many motorcycle builders — including Yamaha and Kawasaki — were experimenting with pistonless technology but Suzuki was only Japanese firm to make it happen.
Regular readers know how much we love a clean workhorse, and you couldn't get much cleaner than this incredible, true survivor Datsun 521. That Sixties Nissan pale green is the perfect hue for a vehicle like this. Simply stunning.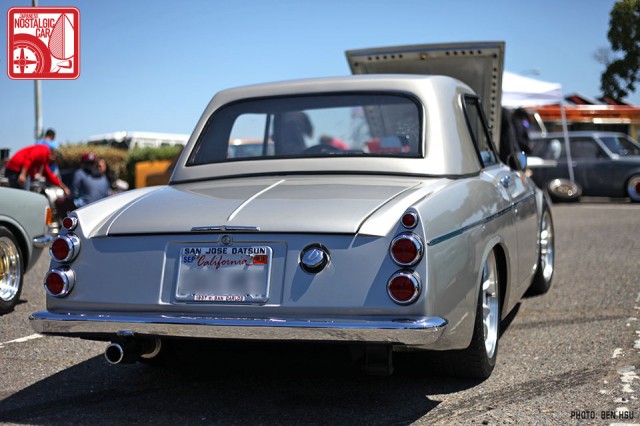 Eddie Wu's 1966 1600 has won numerous awards and for good reason. The high caliber resto-mod has spared no expense with such touches as an integrated front lip and a paint job that looks like glass.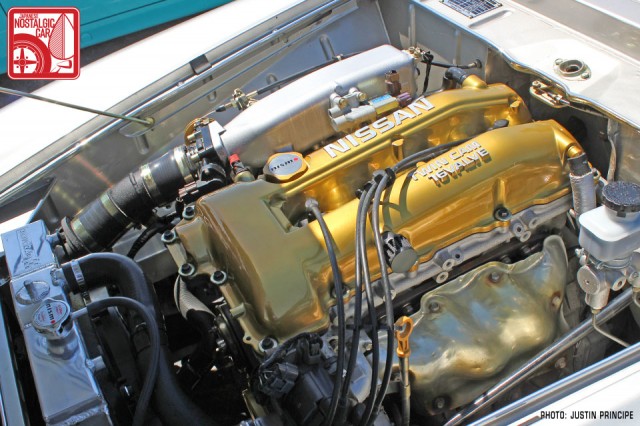 Popping the hood to reveal its golden SR20 is like staring straight into Marcellus Wallace's briefcase.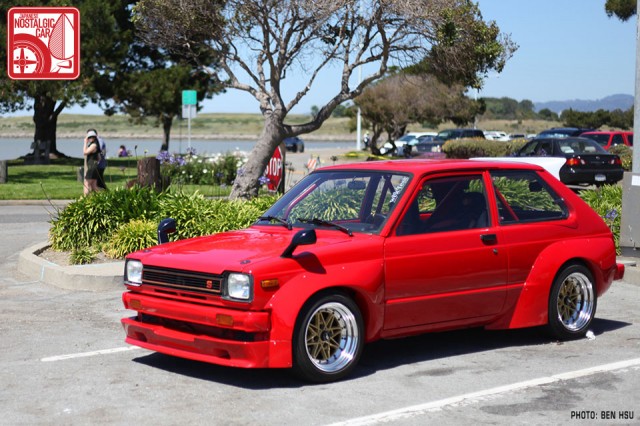 This red KP61, owned by a local autocrosser, is done up in a classic TRD widebody kit as a rolling tribute to the N2 Starlet race cars of the early 1980s.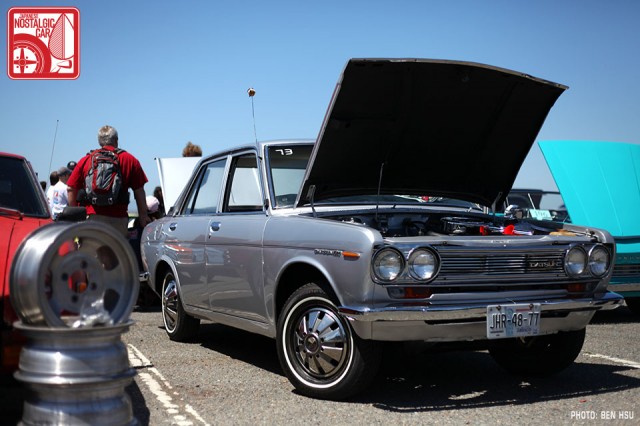 Not only is one of the rare Datsun 510 sedans restored to mostly stock, but it's made even rarer by the presence of a solid rear axle, a Mexican domestic market example. The owner spoke very little English, but the Mexico license plate gives it away. It's great to see owners take pride in their local heros even if it's not the most sought-after spec.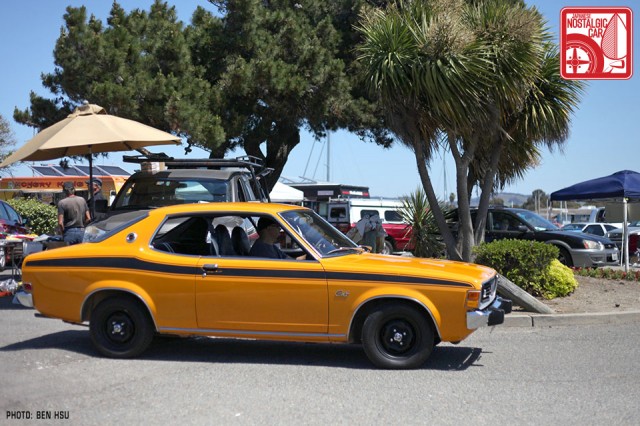 We absolutely loved the sole Mitsubishi at the show, a Dodge Colt-badged Galant 1600GT. Props to the owner for keeping it absolutely bone stock. Though seemingly not that popular among JNCers, we do think the Mopar tie-in will boost prices on these captive imports in the collector car world.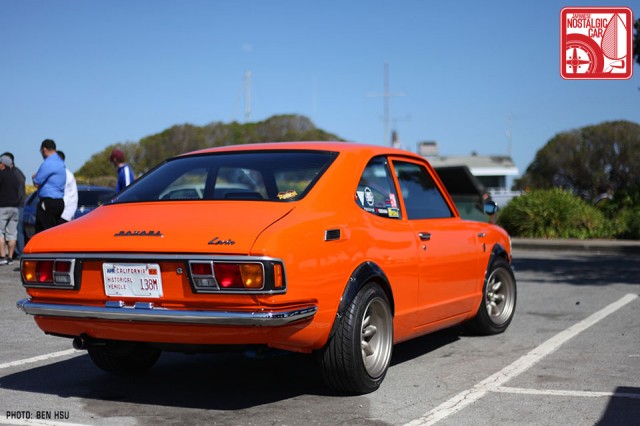 Last but not least, we have Patrick Ng's multi-award-winning TE27. This was one of the OG top quality builds, at a time when few thought these cars would ever be worth sinking that kind of effort into. Clearly the doubters are well on their way to be proven wrong. As the JNC movement advances, it's cars like these that will foster a new appreciation for them as true classics and take our scene to the next level.
That does it for our coverage of the inaugural Shokuji J-Tin show. In case you missed it, check out Part 01 — Wangan Style and Part 02 — Mad Tuning.