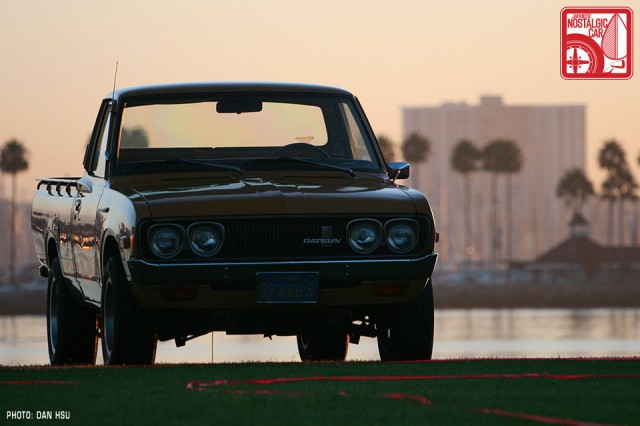 Thought we were done with our barrage of 2012 JCCS photos? Think again! From mini trucks to land crushers, trucks have been part of the Nihon nostalgic scene for decades. And like their car counterparts, they have just as many varying styles of build.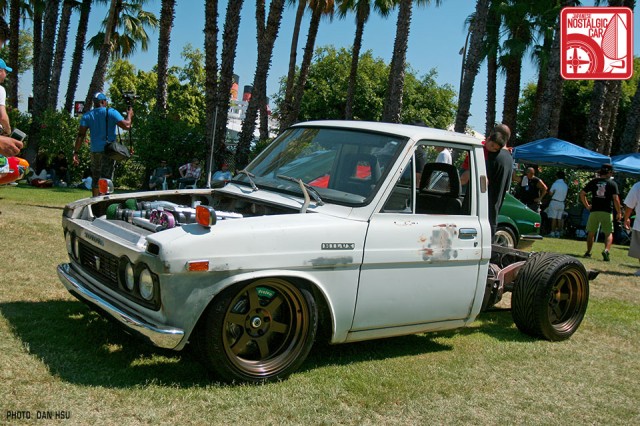 One of the most insane builds going on in SoCal right now is Scott Kanemura's Toyota Hilux. From a distance it may look like one of the millions of beat-to-hell pickups that trundle down the streets of southern California, but a peek inside the engine bay reveals 2JZ-GTE where a four-cylinder once resided.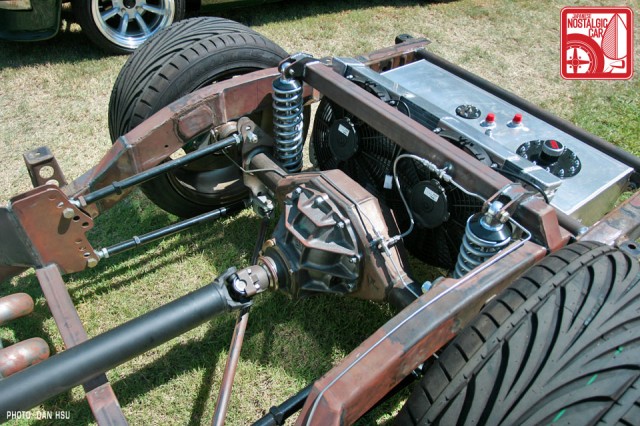 The rear is unrecognizable from stock. A completely custom suspension and rear end have been built into a bespoke frame that allows the truck to sit low, low, low. This is going to be one monstrous Hilux when it's completed.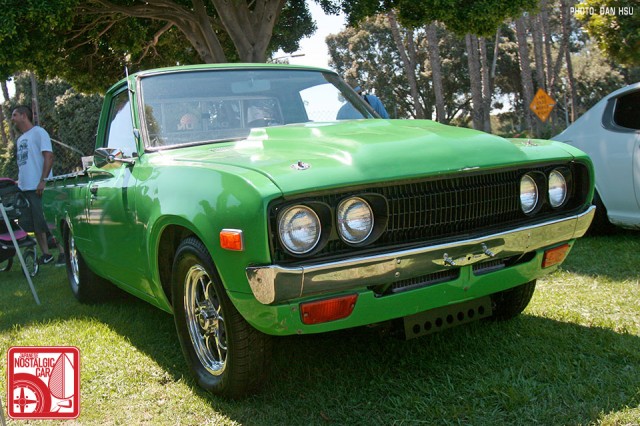 Beside it at the Nisei corral lurked Frank Kuba's mean, green Datsun 620. Note the "bigs and littles" wheel setup and the massive hood bulge and you might have a guess at what's lurking under the hood.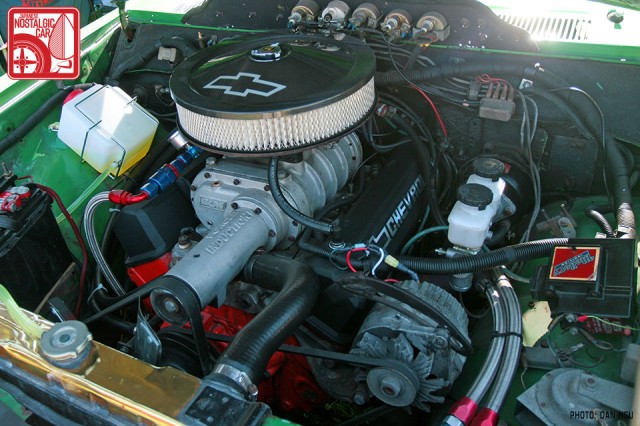 A supercharged small-block Chevy! This may seem utterly blasphemous in today's world of endlessly tunable Nissan motors, but back in the day this was the only option. This is a period correct Nisei build from the days before even dial-up internet.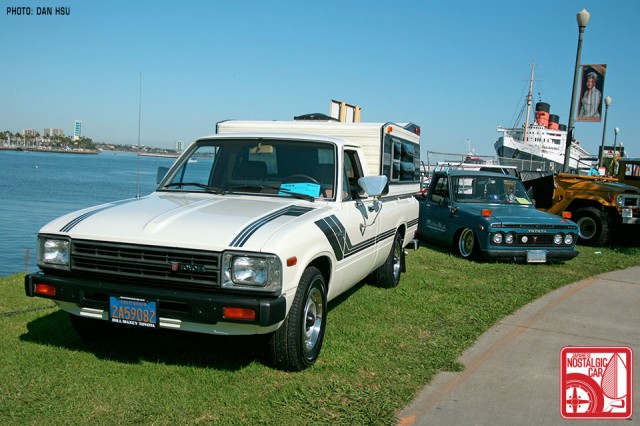 At the other end of the spectrum lies Mark Graves' 1982 Toyota longbed pickup, complete with period camper top and decal package. Amazingly, it's as mint as it was the day it left the showroom with only 40,000 miles on the odometer.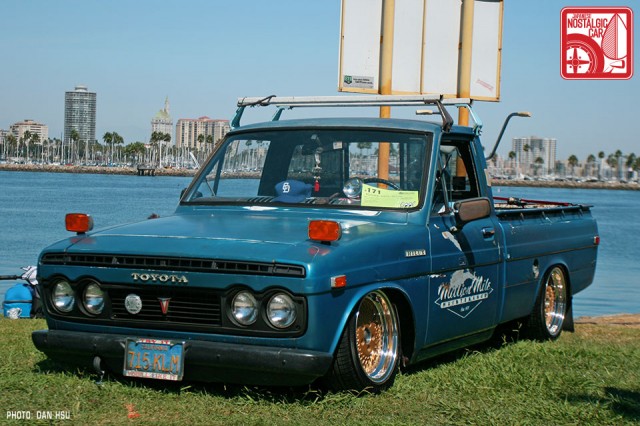 Behind it, Hugo Saaverdra's 1971 Hilux oozes rat rod style. In stock form the paint would be called "old." On a bagged suspension and blindingly shiny 5-lug Enkei 92s, it's called "patina."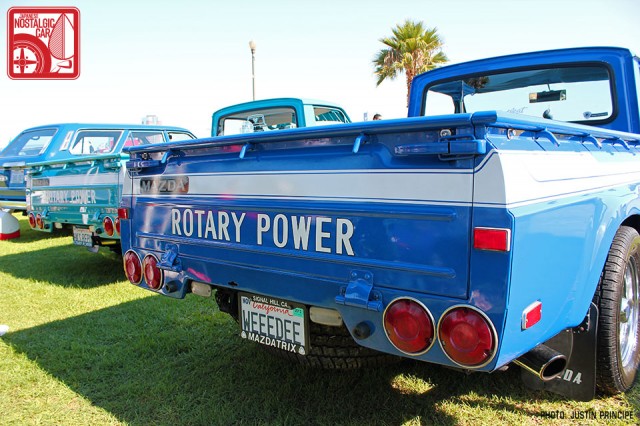 Quite possibly the baddest tailgate ever stamped, it tells you exactly what force has just catapulted this unassuming little pickup past your hooptie.
Adam Wright and Hector Alvarez's Mazda REPUs are both running street-ported 13Bs on exceedingly rare and well-restored rotary pickups.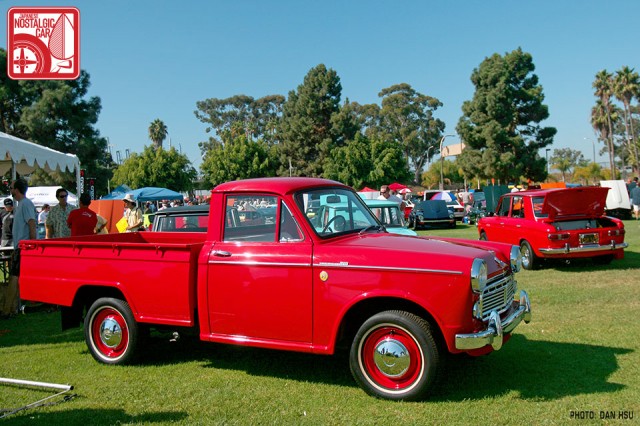 Kenny Ueda won both the Best Datsun 60s and the Oldest at JCCS awards for his 1963 Datsun 320 pickup. In fact, I am almost a hundred percent positive that this is the very truck used in Nissan's 90s heritage ads like "Dream Garage."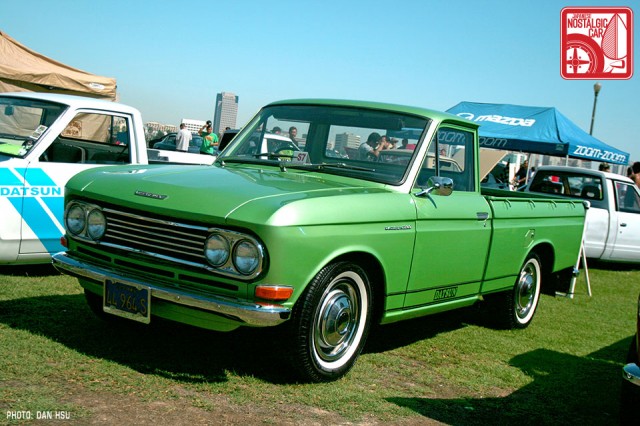 We didn't catch the name this gorgeous Datsun 520's owner, but it's a beautifully restored example of just how elegant Nissan's early workhorses were.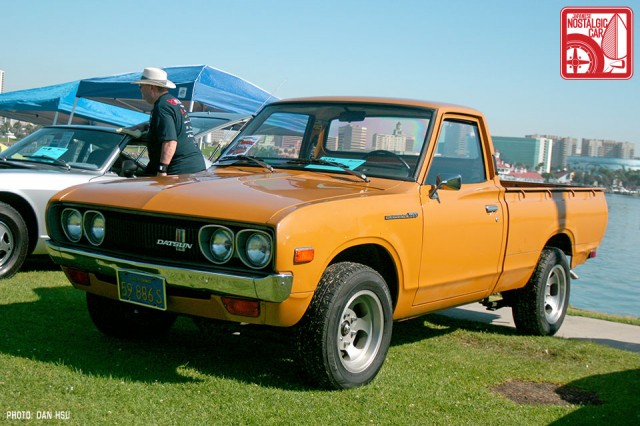 Takeaki Goto's stock-bodied 620 rides on period correct slot mags but has had some minor work done to the powertrain. The original L16 has been replaced with a slightly peppier L18 with JDM twin SU carbs and mated to 5-speed transmission.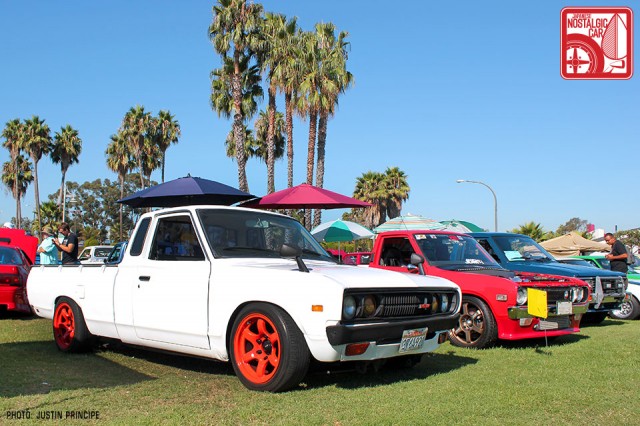 In contrast, here's a 620 King Cab done up in what seems to be the prevailing modern aesthetic — clashing color wheels, flush fitment and fender mirrors.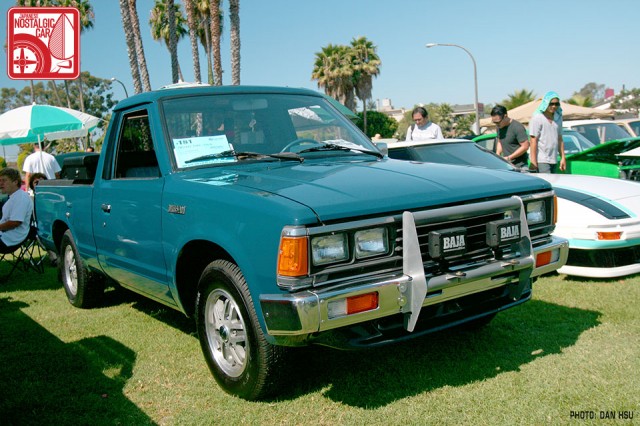 Most trucks are workhorses — used, abused and junked. So it's always nice to see examples like Francesca Massarotto's 1986 Datsun 720, which has been kept in great condition for over a quarter century.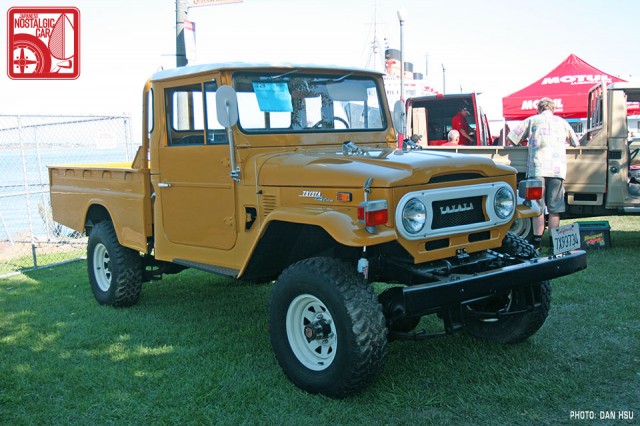 Jamie Melendez won the Best Toyota Truck award with his 1973 Toyota Land Cruiser pickup. 40-series Land Cruisers are one of the few Japanese vehicles (other than the 240Z) that has a catalog of parts that allow you to build one from scratch. Nevertheless, the long-wheelbase FJ45 is still quite a rare machine.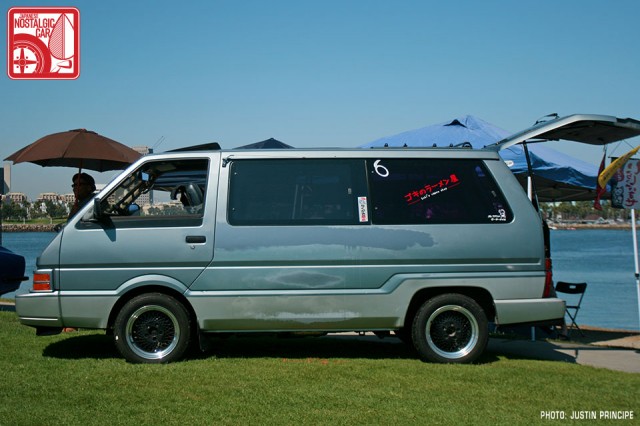 Last but not least, we leave you with Josh Kreat's 1985 Nissan Vanette. As you may (or more likely, may not) remember, Nissan imported these as an intended competitor to the Toyota Van and Mitsubishi Delica.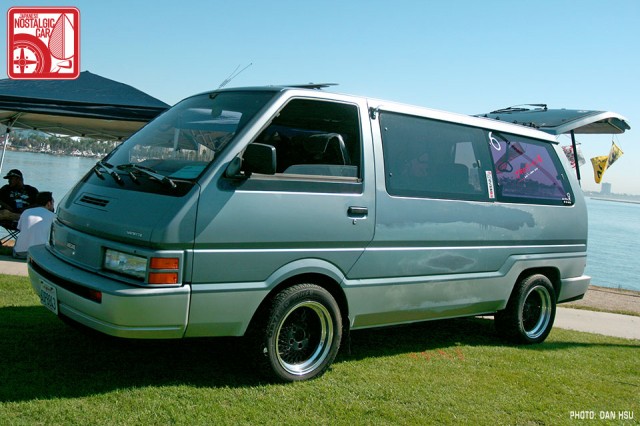 However, a larger engine fitted for the US market caused several engine fires forced Nissan to do something unheard of — attempt to buy every one of the vans back from their owners and crush them all. Only a few escaped that ignoble fate and at long last now one has appeared at the JCCS.
We have more JCCS coverage coming up, but for more photos now check out the gallery below as well as Part 01, 02, 03, 04, 05. and 06.