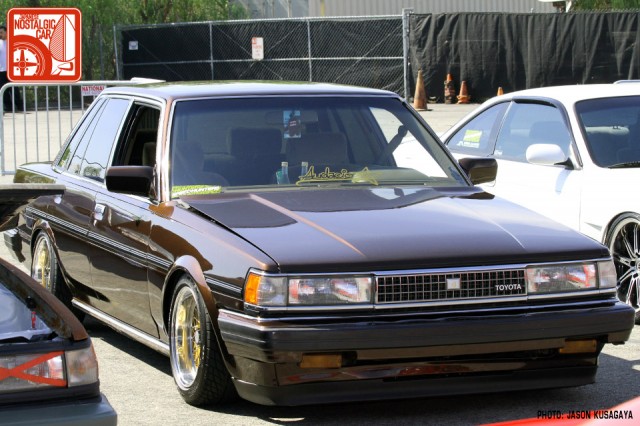 Formula D isn't the kind of event we here at JNC normally cover, but in recent years stateside drifting has grown tremendously, and with that growth it has welcomed with open arms the nostalgics that made all this tail-sliding possible.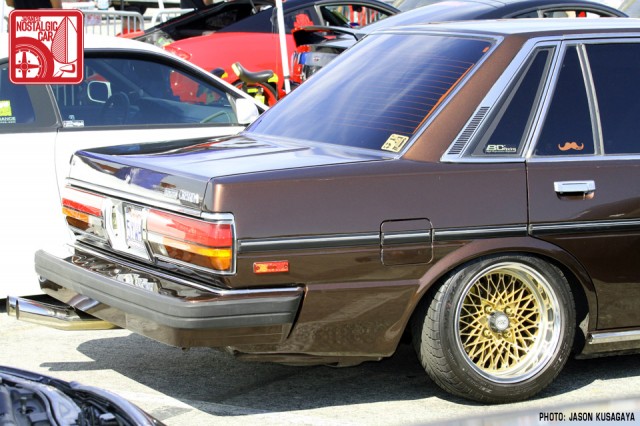 When drifting first appeared on American radars back in the early naughts the covers of all the import mags were still plastered with combat kitted Hondas and ridiculously powerful JZA80 drag racers. A clean shakotan MX73 like Evan Ruiz's would have been unheard of, much less shown at a car show.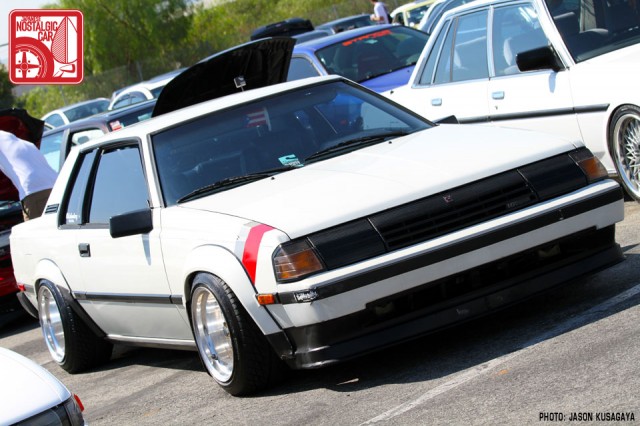 Drifting shifted that focus to RWD imports built for sharp handling over Japan's mountainous environments. Ironically, Japanese automakers had mostly left that segment behind to build ever more powerful Wangan brutes.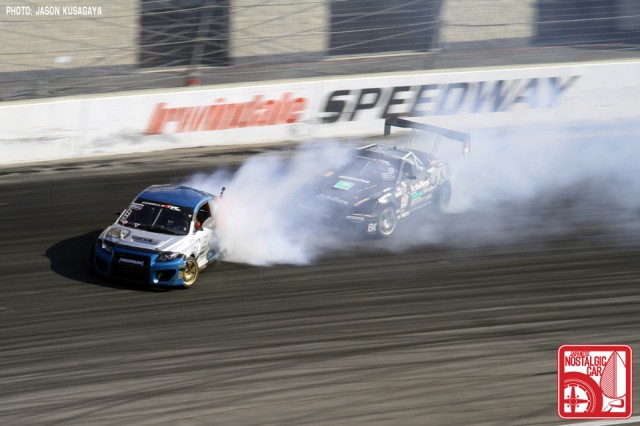 Toyota had abandoned the light RWD coupe for so long that they've had to convert a Scion tC from front- to rear-wheel drive in order to drift. For years the only other RWD ToMoCo options were from the Lexus brand, which explains the unlikely presence in Formula D of several SC430 drift machines.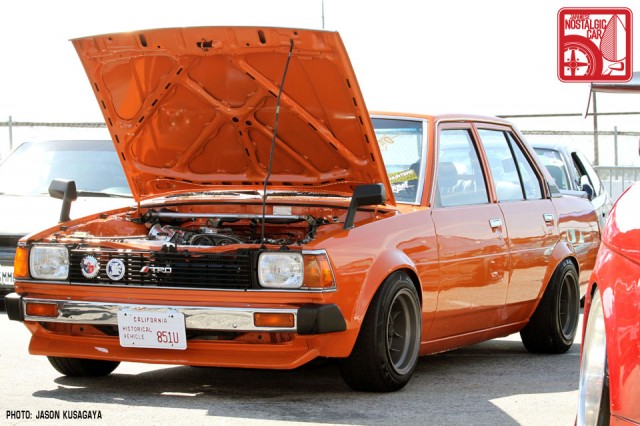 The emphasis on light, FR cars helped draw attention to forgotten cars, like Ben Fernandez's TE72 Corolla, which are now appreciated as bona fide classics. Back in Japan such cars would have been prime candidates for the underground drifting scene in the late 80s.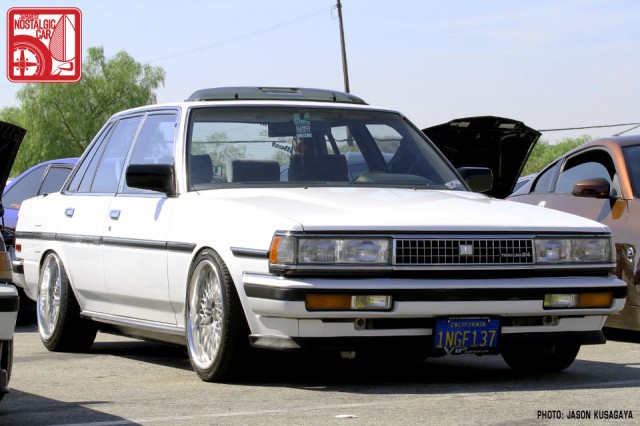 Out of an appreciation for the cars, however, also grew an even more important appreciation for the old school tradition. Cars like the X70 Mark II were practically the Ford Crown Vics of Japan, but in the pre-drifting days no one was building cars like Kim Hernandez's Mark II-ified Cressida.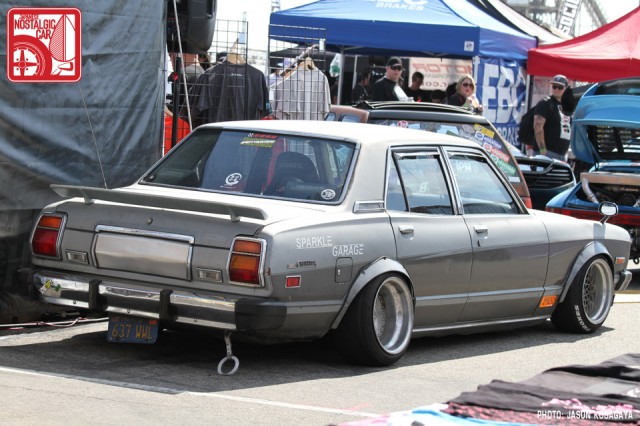 Even some of the more unsavory aspects of Japan's car culture are being fully embraced here in the States. Lloyd Letherman's X30 Cressida is a perfect example of the tsurikawa-scraping zokusha style that's been making inroads into American car culture.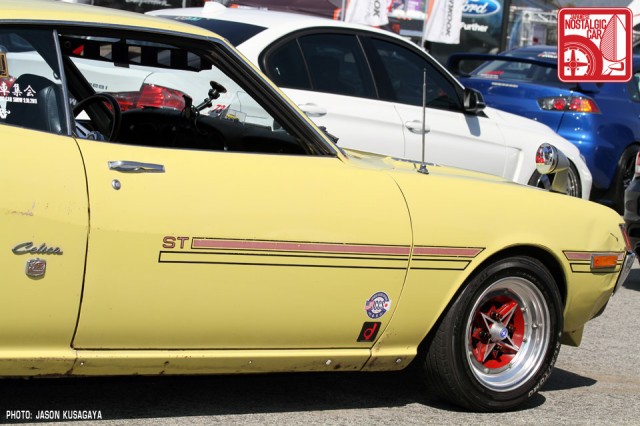 Nowadays, at least in on the west coast, it's almost unthinkable to have a drifting event without seeing some truly nostalgic cars like a first-gen Celica on Techno Phantoms (even if they are in the show corral rather than on the track).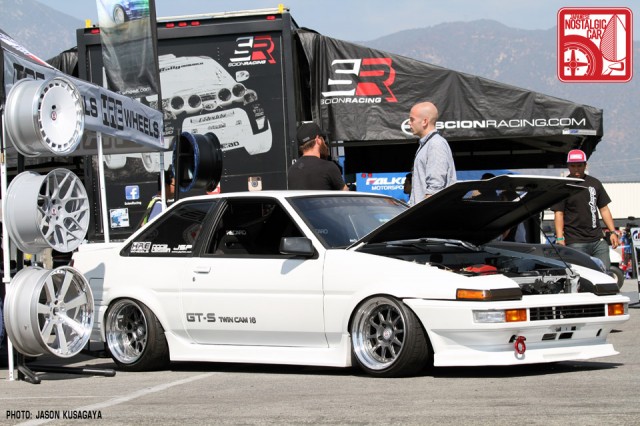 The one car that can bridge that gap, however, is the AE86. Though it will forever be linked with Initial D, it nevertheless will always be remembered as the OG drift machine that started it all.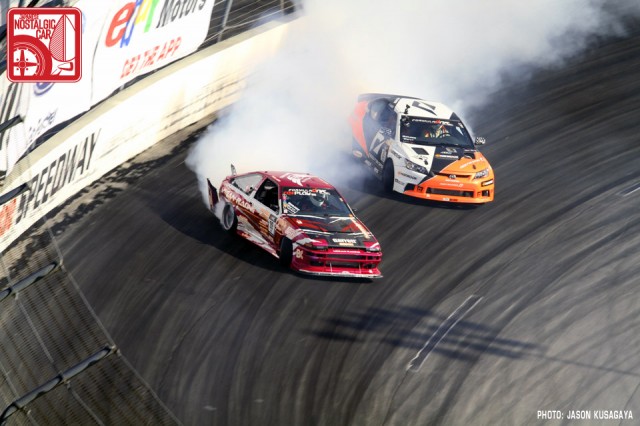 It's the ultimate contrast to see Club4AG co-founder Taka Aono's AE86 drift battling with Frederic Aasbo's FR-converted Scion Racing tC. Even after the Formula D arms race has brought about mega-horsepower V8s, it's good to see Aono still going at it with the tried-and-true hachiroku.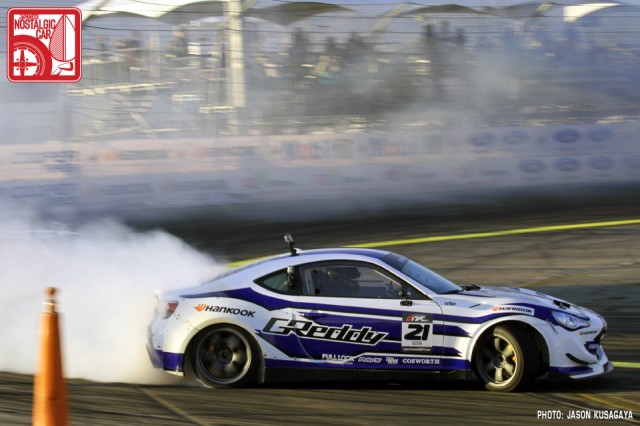 Nowadays Toyota is back in full form, with the Scion FR-S capitalizing on the legacy of the AE86. GReddy is the first to campaign the new 86 in Formula D, and in a so-neat-you-could-tie-a-bow-around-it twist of fate, its driver is none other than Ken Gushi — who learned drifting, Takumi-like, at age 13 from his dad in an AE86.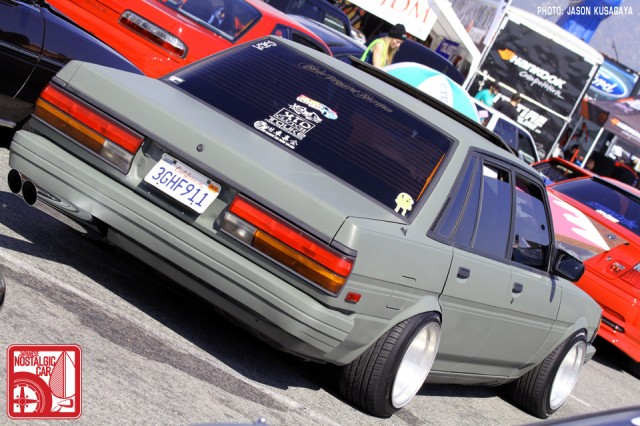 Perhaps as a testament to the enduring influence of AE86, nearly all of the truly nostalgic cars at the Formula D car show were old school Toyotas.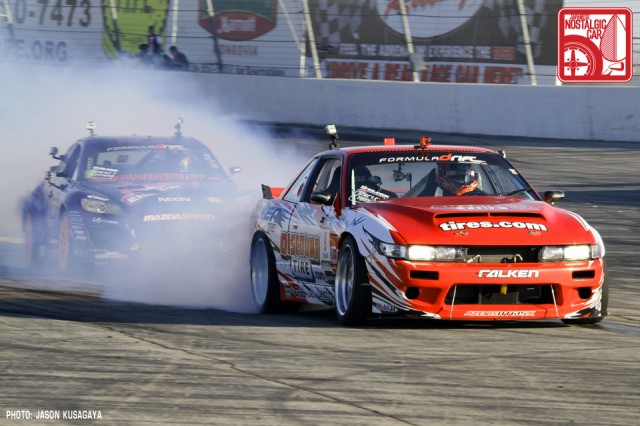 This weekend's event at Irwindale Speedway was the seventh and final round of the 2012 Formula D championships, so the atmosphere was full of tire-shredding excitement. In fact, for the first time tickets completely sold out in the pre-sale before gates opened. Last year's champ Dai Yoshihara was a contender for top dog again in his S13.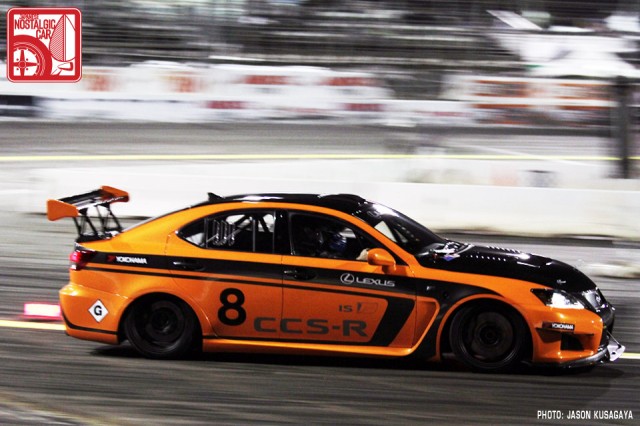 Lexus even brought out its Pikes Peak CCS-R IS-F to run a  few demonstration laps. After this the car is being shipped back to Japan.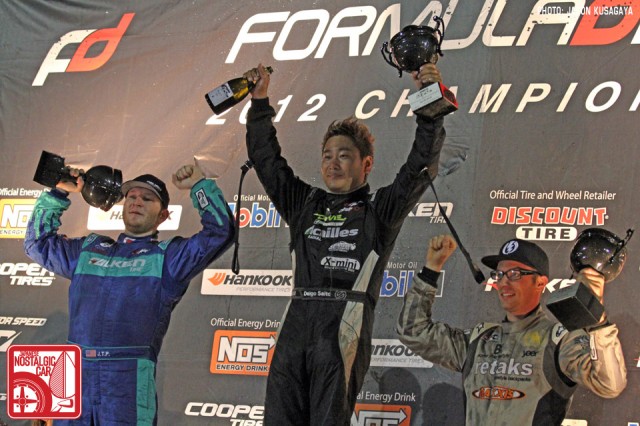 Though it could have been any of seven drivers to take home the top spot coming into this round, in the end it was Daigo Saito in his Achilles Tires Lexus SC430 that took home the biggest trophy of the hard-fought season.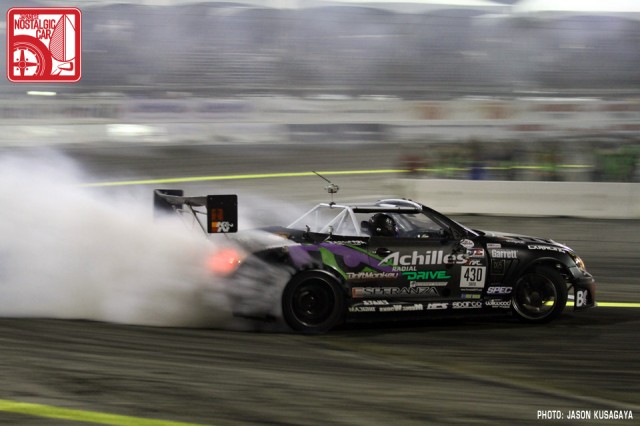 It'll be interesting to see what new grounds Formula D will be breaking for 2013, and how this celebration of an iconically Japanese motorsport will further meld with and  honor its old school roots.