We start the 17th Annual All-Toyotafest coverage with a perennial fave, Jorge Aguilera's Fuji-reminiscent green 18R-G turbo Celica. Note the fender mirrors, which are not green but gunmetal carefully matched to the accompanying Wats. 
If only the Japanese license plate on Joel Lago's bright blue TE72 said 80-83 he'd have the exact US-market years for the fourth-gen Corolla. It may look unassuming, but those meaty tires on black Wats and flared fenders aren't just for show.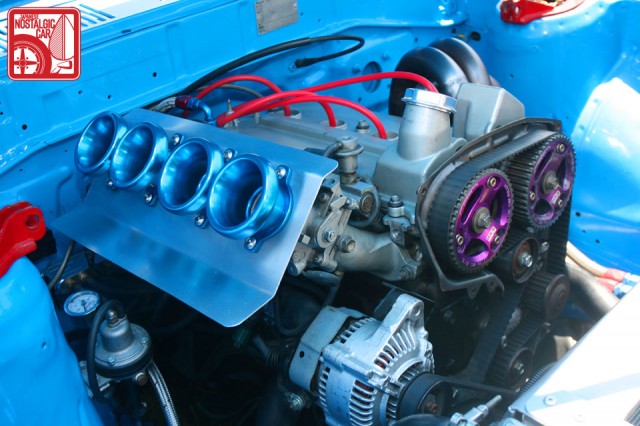 Under the hood lurked a second-gen 3S-GE  20-valve with individual throttle bodies, custom high-rise headers and a host of other mods. Perhaps another candidate for our ultimate sleeper fantasy?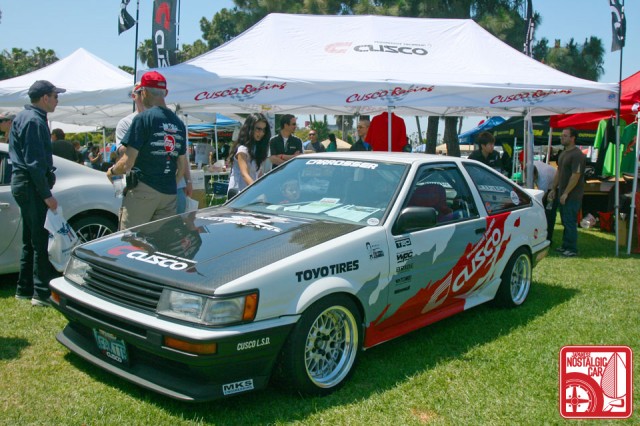 The guys at Cusco had their slick AE86 Levin flying company colors and wearing a catalog of high-dollar modifications. Technically it's a period correct build if the period you're talking about is the early 2000s. Give it 20 years, and the kids will be waxing nostalgic about the good ol' days when drifting crossed over.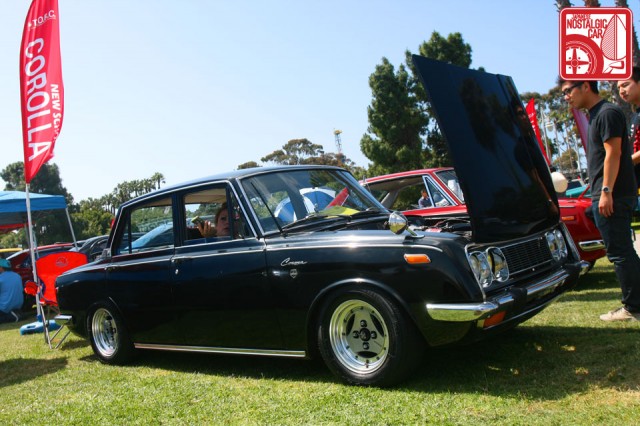 In black the barikan Corona's off-kilter styling and chrome highlights look great, even sinister. You can almost imagine it belonging to a member of the extended Addams Family or a quirky criminal mastermind of some sort. The jarring contrast of its three-spoke Advan A3As just adds to its overall eerieness.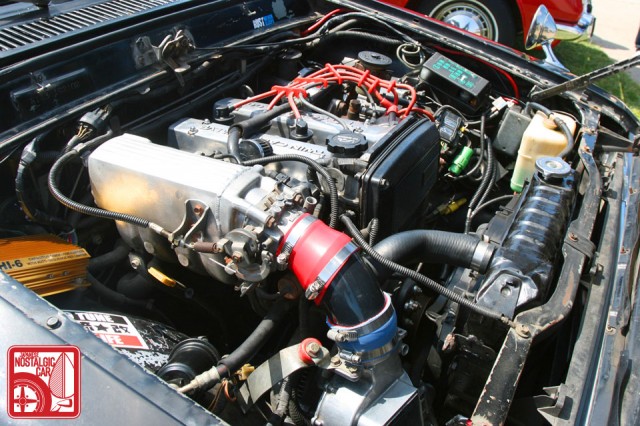 Speaking of sleepers, owner Juan Cortez has swapped out the ancient R-series for a 4A-GE and 5-speed transmission. We dug this one a lot as it's rare to see a modified RT40, and a sedan no less.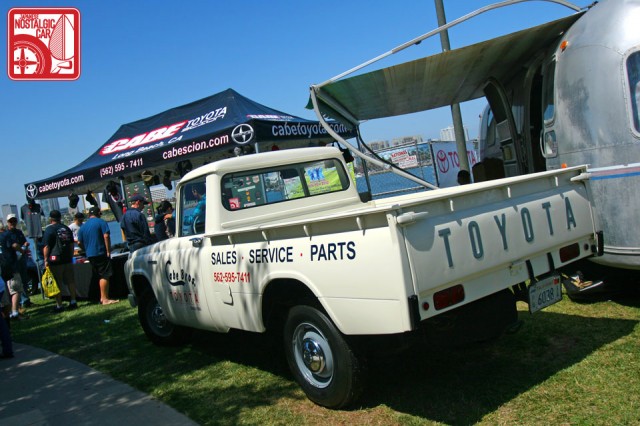 The Cabe Toyota Stout pickup and Airstream trailer were at the scene with tons of vintage OEM Toyota parts. You know, stuff with the old school katakana circle logo on it. Those are must-haves if you're doing a proper restoration.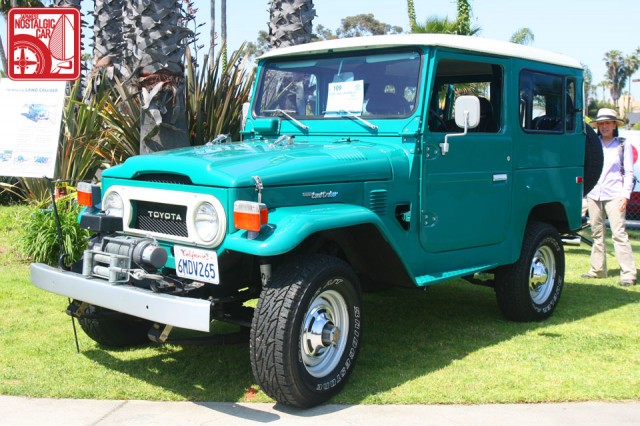 David and Mamie Warrick's Rustic Green 1976 Land Cruiser has undergone a frame-off restoration. When purchased the FJ40 was lifted, but the Warricks put it back to stock height and the result looks fantastic.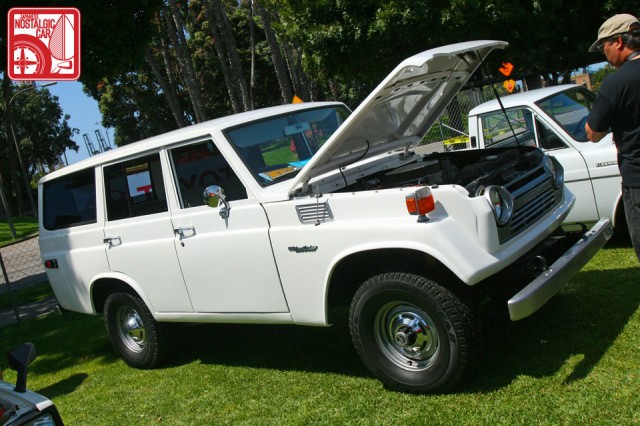 Technically the FJ55 is a Land Cruiser wagon, and when we hear the word "wagon" our dirty minds can't help but wonder what it would look like slammed on black Wats. Anyone care to take on such a project?
There's no shortage of crazy modified A60 Celicas and Celica Supras so it surprised us to see Freddy Chavez's restored '85. It's pretty hard to get black paint right, especially on a large flat surface like the hood, but this one has mirror-perfect reflections.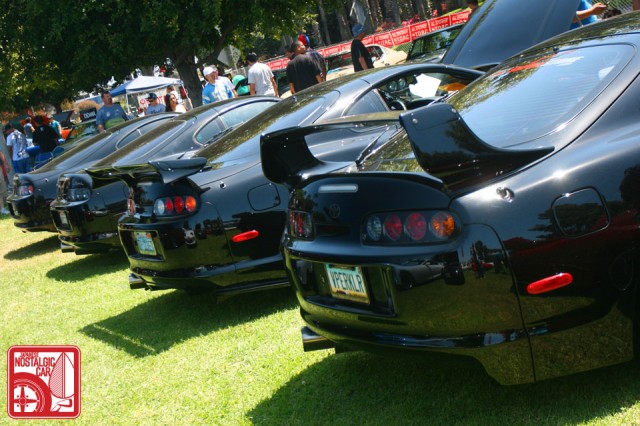 Speaking of black Supras, this year the A80 hashiriya turned up in big numbers. Mental note: do not F with a car that says "Viper Killer" on its license plate.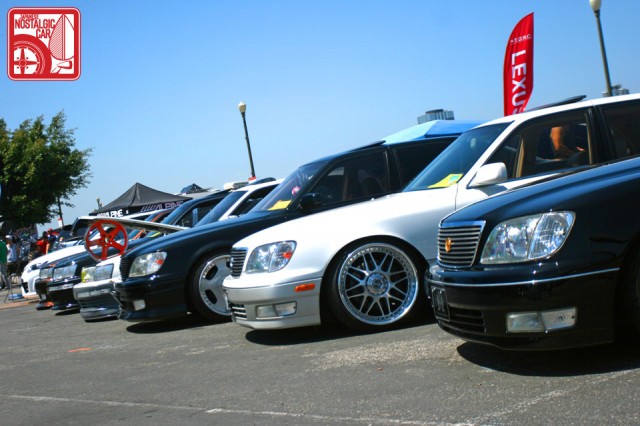 Now that we're knee deep in the Baller section, we might as well take a look at some VIP cars.
There's nothing like a big Toyota sedan to send the message that you have come to buy the entire building. The Lexus LS was criticized for being plain-looking when it was new, but its simple elegance has allowed it to age with grace.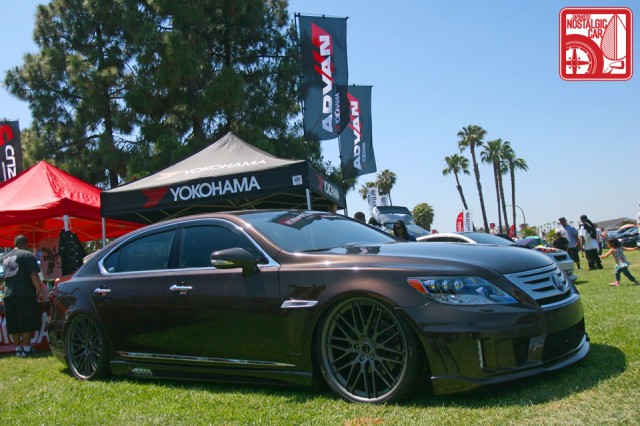 This, on the other hand, is even more baller but you can't really picture a Black Rain-era yakuza boss stepping out of something this extreme. However, it is brown and thus we are obligated to like it.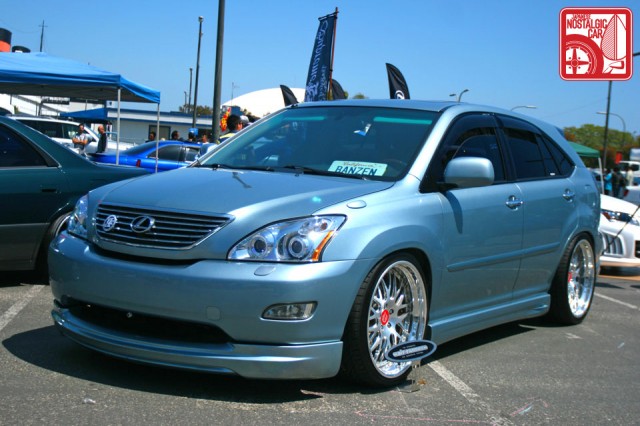 Just a tall Camry wagon, you say? Well James Walker has somehow managed to transform a soccer mom crossover into the coolest RX330 we've ever seen. The Wald body kit certainly gives it some menace, and props for the old school JAF hood badge.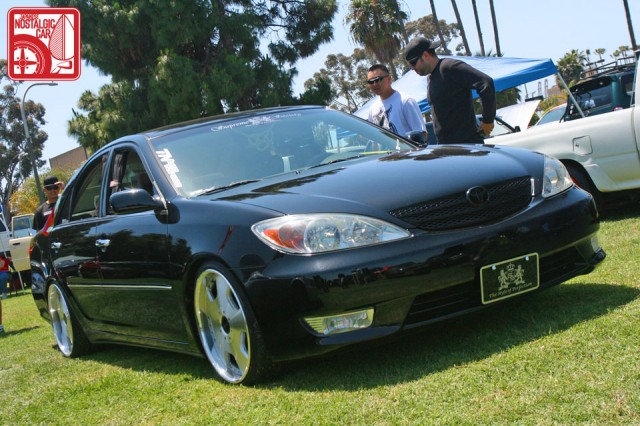 And now for the the coolest XV30 we've ever seen. Early morning before the show, we spied a fleet of traditional VIP Lexus sedans, this Camry, and a black VIP current-gen Sienna all rolling together in formation, all jet black.  If there was a pachinko parlor nearby its patrons would have all crapped their pants.
Sometimes you just know right away when a car will be a future classic. Like the Zero Crown, the S190 Lexus GS has that je ne sais quoi that bookending generations seem to lack.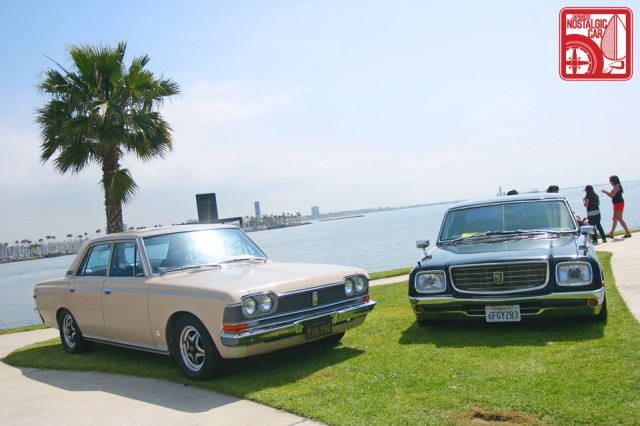 Of course, these are the Toyota sedans you'd be driving (or in some cases driven in) if you were a baller back in the day.
Cressidas were a little lower on Toyota's totem pole of luxury, but they were still considered hi-so (high-society) cars.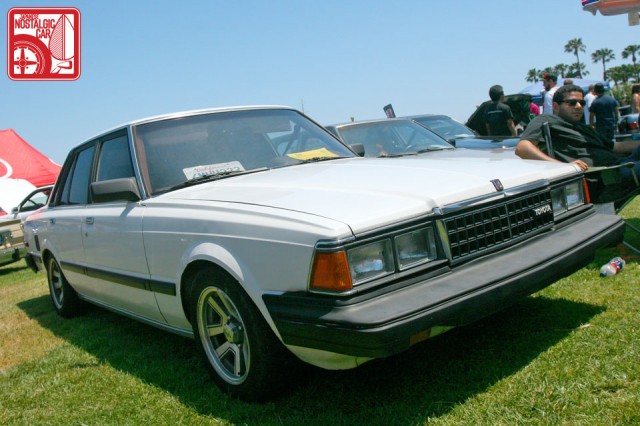 The X60 in particular was wildly popular in Japan among all walks of life from cheap taxi to drag racer to bosozoku sled, but remains mostly unloved in the States.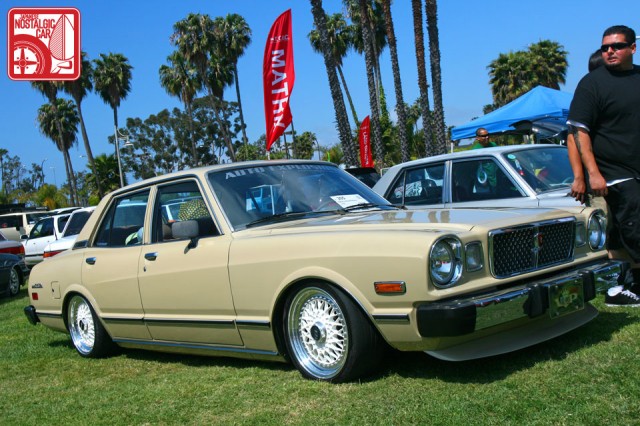 Love for X30 Cressies, on the other hand, continues to grow in leaps and bounds. It still looks gangsterrific even when sitting on contrasting white BBS rims.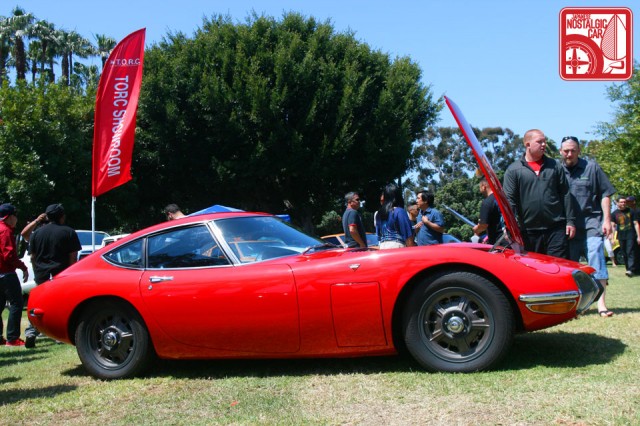 ToMoCo has certainly cranked out some formidable sedans in its day but there's no question about it. If you were shooting for super-duper end-all-be-all baller status times a million, the 2000GT was your only ticket to ride. We'll take this opportunity to pour one for Carroll Shelby, who passed away last Thursday. Ol' Shel campaigned a few of these babies in 1968 SCCA races and will be missed.
There's still more Toyotafest 2012 to come so stay tuned, and in case you missed it here's our coverage from Part 01 and Part 02.
Photos by Dan Hsu.