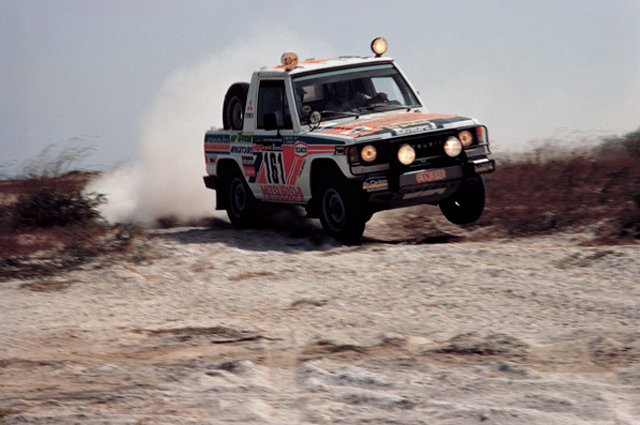 Last Friday Mitsubishi released a teaser for the next Lancer Evo on Facebook. Alas, it was just the Triple Diamond Mafia rubbing cruel April Fools salt into the wounds of jilted fans of the last sporty Mitsu. The company may be moving on to an all-electric, motorsports-less future, but at least there will always be Dakar.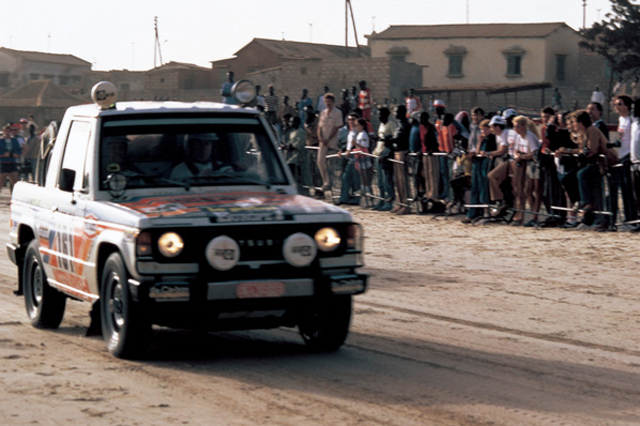 The Pajero was introduced in 1982, named after a Latin wildcat. Alternately, it was called the Shogun in some markets and the Montero in those adjacent to certain South American countries where "pajero" is slang for one who wanks.
Mitsubishi entered it into the Paris-Dakar Rally in 1983, a multi-country rally raid that cut a swath of four-wheeled chaos from France to the westernmost tip of Africa. In a backbreaking race in which at least one or two lives are lost each year and vehicles are lucky to finish at all, Mitsubishi managed a respectable 11th with a mostly stock Pajero. From then on, Mitsubishi would campaign Pajeros in The Dakar for every year until 2008, when the race was canceled due to threat of a terrorist attack.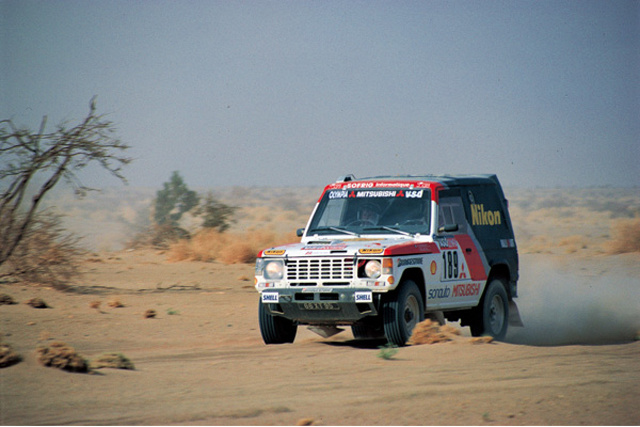 By 1985, the Pajero was a force to be reckoned with. It had become the vehicle of choice, with three factory and 37 private entries. The works cars scored a one-two finish, much to the chagrin of its rivals, a pair of Toyota FJ60s that finished third and fourth.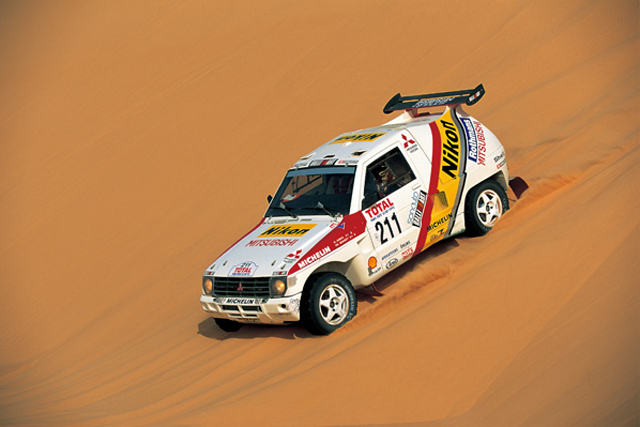 Mitsubishi continued to score sporadic championships throughout the 1990s, winning four titles during the grunge decade. Then, starting in 2001, the Pajero blazed a seven-year dominance of the event. Sadly, in 2008 political instability in several key regions of the Dakar's route canceled the race. It has since been held in South America, but by then the Global Financial Crisis had wiped motorsports from the triple diamond budget entirely.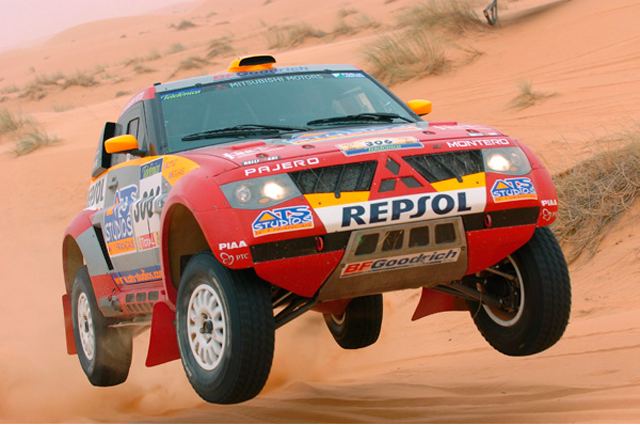 Still no other manufacturer has so utterly dominated the grueling Dakar, with a record 12 wins. With Mitsubishi's new corporate direction it's unlikely that they will ever return to the event, so that record will fall to another marque eventually. But, it might take a while.
[Images: F1Express]