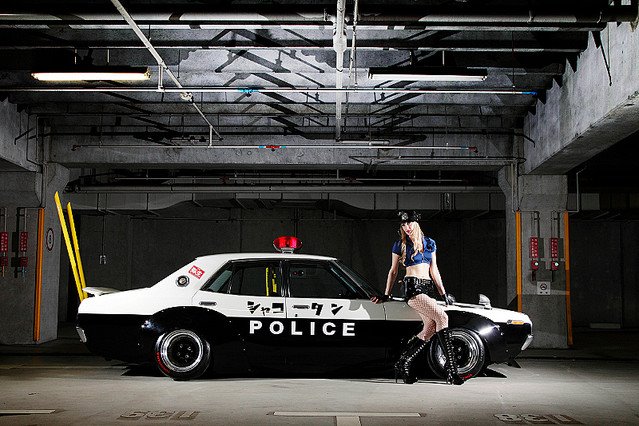 What in holy hell is going on here? A zokusha a police car? It's topsy-turvy, man. Like cats playing with dogs! Shouldn't the lowered, widened rides of the OG Japanese bad boys be the very antithesis of law-and-order establishment enforcers from one of the world's most law abiding nations?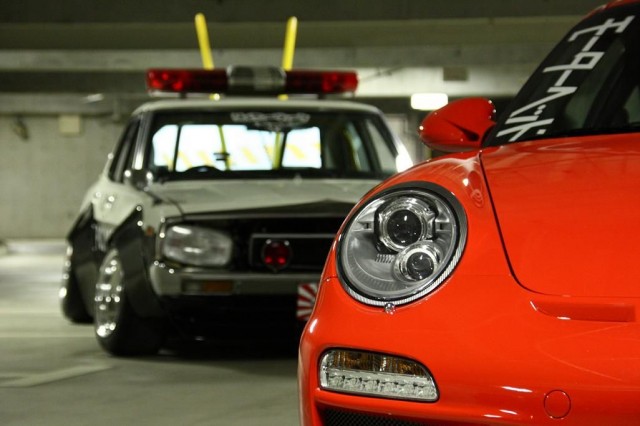 Or perhaps it's a response to the widespread growth of bosozoku culture worldwide. If your barrels are shallow or your tsurikawa ain't dragging, you just might get slapped with a citation from the Shakotan Police, sucka! And if the Japanese word for "slammed" scrawled across the area where the prefecture is normally displayed doesn't say it all, then the bolt-on bubble flares and bright yellow takeyari exhaust certainly do.
Actually, the beautifully subversive yonmeri Skyline is one of the cover cars for the debut issue of Motorhead. Here's a making-of video with the ridiculously tall model.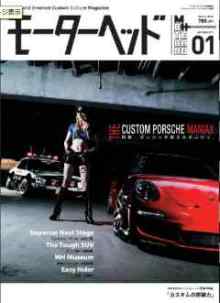 This is the final product. Sadly, the magazine's subject matter is not old school J-sleds but exotics like the red Porsche. Come to think of it, this could be Kev's ideal read.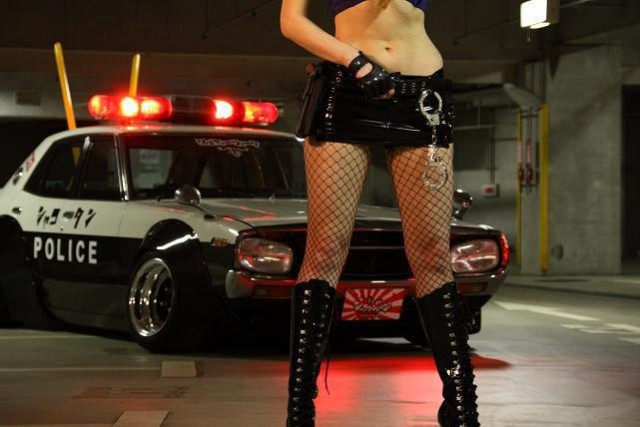 Fishnets and fender mirrors.
According to the creators, this GC110 is going to "conquer Japan" one custom car show at a time. Seriously though, if those flashing lights and that angry scowl were to appear in our rear view, our first instinct would be to not pull over but run for our freaking lives, even if old school Japanese cops tend to shoot first and ask questions later.
[Images: Motorhead, BushidoCode, kansatsukun]