Ready to go back in time? This is the first newspaper ad in history to fully reveal the Nissan Fairlady Z. It was published on October 20, 1969, four days before the 16th Tokyo Motor Show, where the S30 was shown to the public for the first time. The catch copy of the ad is "Your Dream Comes True," and seeing as how it prominently features the Z432 and its S20 engine from the Skyline GT-R, we'd say that's pretty spot-on. The headline for the day says the Yomiuri Giants win again! See the second and third ads below the fold.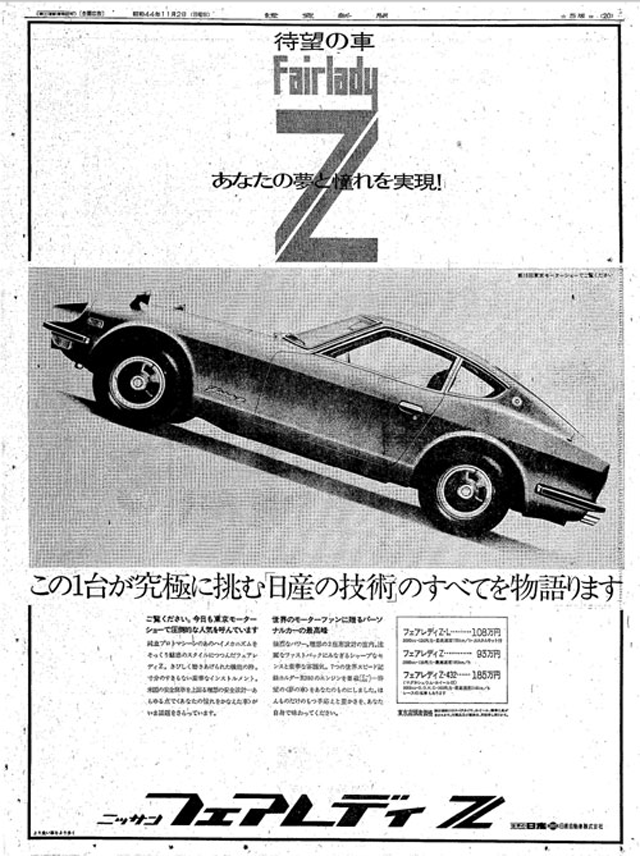 This is the second in the series of three ads, published on November 20, 1969, featuring a luxury-grade Fairlady Z-L. The full-page ads were published in the Yomiuri Shimbun, among other media outlets.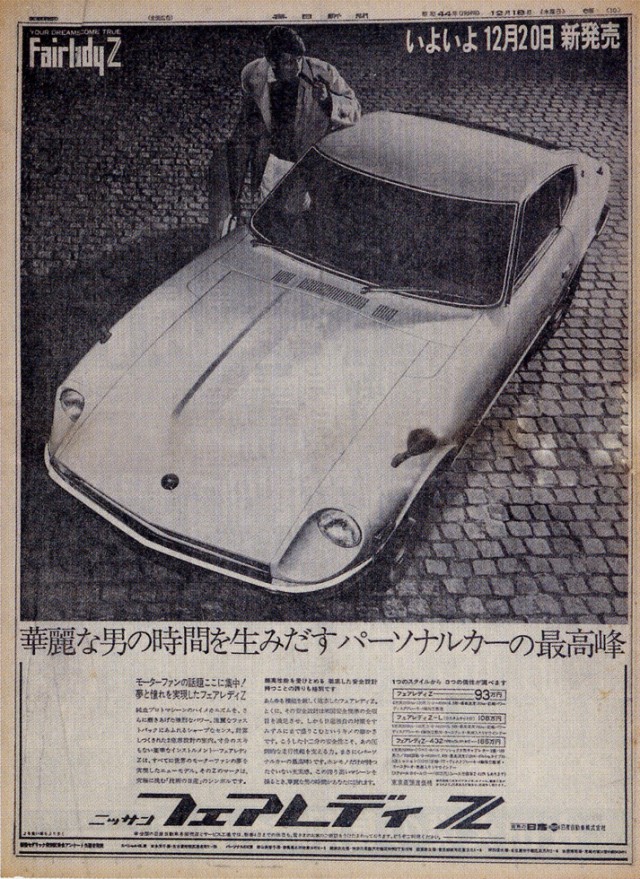 This is the third ad, again showing the Fairlady Z432 and the "Your Dream Comes True" line.  Seeing as how, according to the ad, a standard Fairlady Z cost ¥930,000, a Z-L cost ¥1,080,000, and the Z432 cost a whopping ¥1,850,000, the dreams of many Japanese probably didn't exactly come true right away!
Images: Ads 1 and 2 were republished on the Daily Yomiuri website; Alan T. supplied the third on ClassicZCars.com.