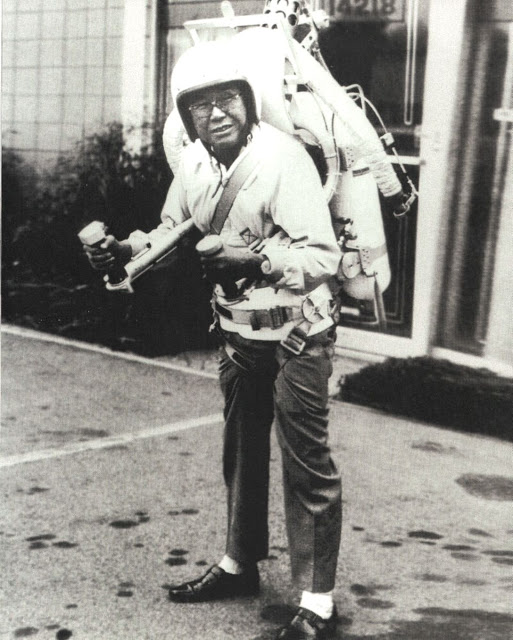 Since Monday was Presidents' Day here in the States, we thought it'd be a good time to find out which captains of Japanese industry you admire most. From Mitsubishi founder and real life samurai Yataro Iwasaki to current Toyota head and sports car champion Akio Toyoda, history is littered with men without whom the cars we know and love would exist. Therefore we ask:
Who's the baddest president of a Japanese car company?
Our pick goes to Soichiro Honda, who started his motorcycle company in 1955 and within four years tossed them into the world's most grueling two-wheeler race, the Isle of Man TT. Two years after that, he won it. However lest you think that was a fluke, Honda also won a Formula 1 race only two years of producing his company's first real car. Add to that the fact that Honda-san built his first race car at age 16 out of a discarded aircraft engine and has been photographed wearing a muthaeffin' jetpack, we can think of no one badder.
What say you, dear reader? As always, the most entertaining or inspiring comment by next Monday will receive a toy. Click through to see the winner from last week's question, "What year was the peak of Japanese car design?"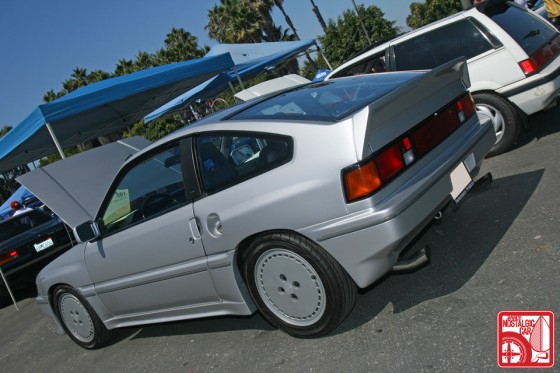 Our winner is Jared Boorn, who gave us this ode to the angular Eighties:
I think I have to say it was the boxyesque/geometric 80s that is my favorite design period so far. I liked the sharp line work and the geometric prism vehicles that came as a result. The hatches were the coolest in my opinion, examples being the Honda CRX and the Toyota AE86. I have a first gen RX-7 and while I feel like the design is wonderful I don't consider it a part of this 80s group. The wedgy FC, however, encapsulates some of that 80s design that I'm trying to get at. There is just something that is more raw and attractive to me about a design that embraces sharp edges and doesn't try to smooth everything out and make it "sleek". I think currently we are seeing a mixture of 80′s and 90′s design. With a combo car very geometrically shaped and smoothed/bubble-like. Overall I have always enjoyed Japanese designs. Especially, their interpretation of the sports/muscle car. Cars like the 240Z are so well done that to me they remain untouchable design wise.
Omedetou! Your prize from the JNC gashapon is a Hot Wheels Super Speeders mystery pack Mazda RX-7 to go along with yours!