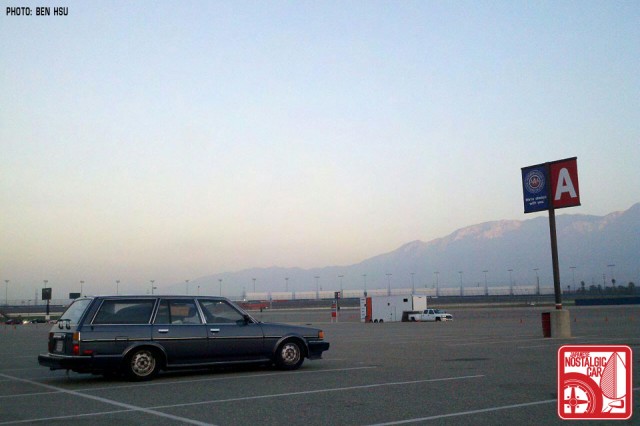 Some of us are blessed with enough parking to house multiple cars. Others must choose only one to fulfill all their practical, reliable and/or economical reqs while maintaining a veneer of old school Japan cool. Therefore we must ask:
Which nostalgic car makes the perfect daily driver?
As it happens, we have to haul a lot of gear around to car shows. We'd love to rock a comfy new crossover, but we gots to keep it real on the nostalgic tip, yo. We've taken our 1986 Cressida wagon all over SoCal, to Vegas for SEMA, and up and down the western seaboard. Here it is at California Speedway a couple weeks ago for 86Fest wearing faded AE86 steelies. The JNC wagon swallows more cargo than many modern SUVs, draws plenty of power from a nearly indestructible Toyota straight six, and most importantly, has passed that 25-year-or-older threshold. Who could ask for anything more?
What say you, dear reader? As always, the most entertaining or inspiring comment by next Monday will receive a random toy. Click through to see the winner from last week's question, "What's the greatest Japanese racing livery?"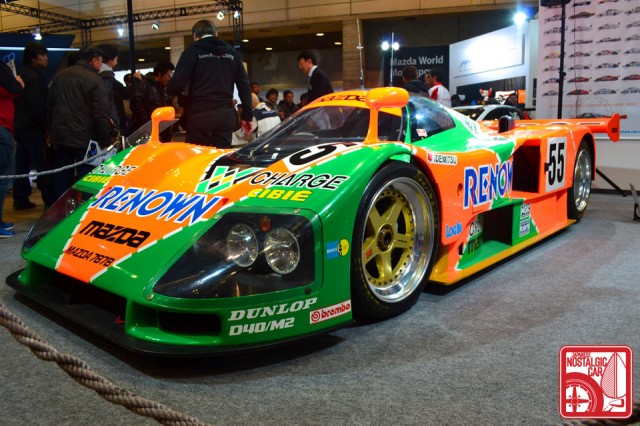 This week it was a really hard choice between Ryan's nomination of the KPGC10 Skyline Fuji GP touring cars and Danny's vote for the Mazda 787B, in the end the mighty Le Mans racer eked out the win.
Well this is an easy one: the Renown orange and green of the 787B at Le Mans. Imagine, you're some racing driver with millions of dollars in support from Mercedes, when some raucous evil bark of noise from a car lined up behind you just commands your attention; likewise, the paint is equally in your face, and you scoff at the sight of an obscure Mazda, wondering if it'll even finish. 24 hours later you eat your balaclava as the wailing 4 rotor crosses the line first, in an orange/green streak of glorious Wankel victory. Perhaps if the paint wasn't so bold the motor wouldn't have been banned. I'm sure Mazda was quite proud of the radical and bohemian 4-rotor, and needed the wild paint scheme to turn the volume up to eleven-thousand rpms.
Omedetou! Your prize from the JNC gashapon is a Tomica Mazda Cosmo L Limited with opening doors!