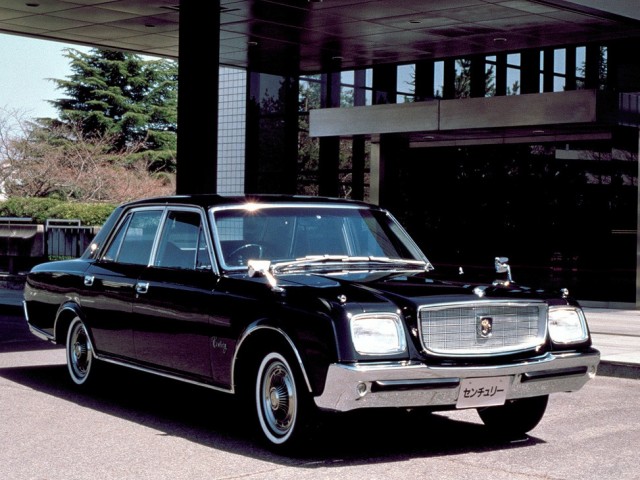 You're piloting your dream Japanese classic, its drop dead sexiness outshined only by your spouse in the passenger seat, dressed to the nines in an evening gown (or tuxedo, we don't discriminate). Lights dance across the gleaming hood as you pull up to the opera house. A valet opens your door.
Which JNC will the valet park front and center at the opera?
Let's face it. We're not (yet) living in a world where a Corolla or 510 will get you that primo spot right in front of the main entrance to the concert hall/Playboy Club/Monaco casino. But there's plenty of nostalgics that would. A Mazda Cosmo Sport is pure sleekness. A 2000GT's worth a million bucks. If you're arriving in a Toyota Century your chauffeur will likely park it for you. Which one exudes so much class they can't help but show it off as an example of their well-heeled clientele?
What say you, dear reader? As always, the most entertaining comment by next Monday will receive a toy. Click through to see the winner of the last QotW, "What's the greatest Japanese nostalgic van?" 
Our contest for greatest JNV comment came down to a close tie between cesariojpn's nomination of the Toyota Previa and Mazdax605's appointment of the Mitsubishi Delica. It was a decision tougher than the vans themselves, but ultimately we had to give it to the Mitsu because the Previa is simply too new to qualify as nostalgic.
It has to be the Mitsubishi Delica. They are so cool I believe even Mazda put their name on the Delica because they realized they couldn't compete with the coolness factor of the Deli. Someday when they are legal for import here in the US, I am getting a Super Exceed diesel with the high roof, crystal lite roof option, and the factory Karaoke machine in the rear. That's right, these are so cool that they came with Karaoke machines in them from the factory!!
Omedetou, Your comment has earned you a rare Hot Wheels Super Speeders mystery pack Mazda RX-7!