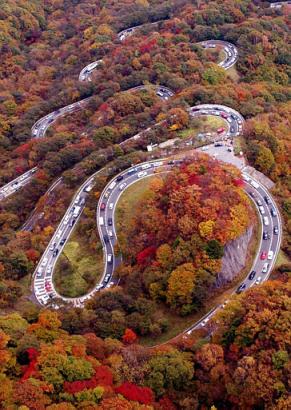 Japan is home to some of the best kept secrets in auto-dom. Their tolls are prohibitively expensive, have little to no English signage outside major metro areas, and are all floating on an island you can't drive to. And yet its winding mountain touge and high-speed expressways are what bred the cars we love today, so this week we ask:
Where's your favorite place to drive for your nostalgic car?
The road to the left is in Japan's Nikko National Park. A popular tourist destination when the trees change color, during the rest of the year it's a dazzling string of hairpins. One day when they build that bridge to Japan we'll all be able to roam its switchbacks, but for now we'll settle for SoCal's equivalents at Glendora Mountain Road and Angeles Crest Highway.
What say you, dear reader? As always, the most entertaining or inspiring comment by next Monday will receive a random toy. Click through to see the winner from last week's question, "What diecast car should they make next?"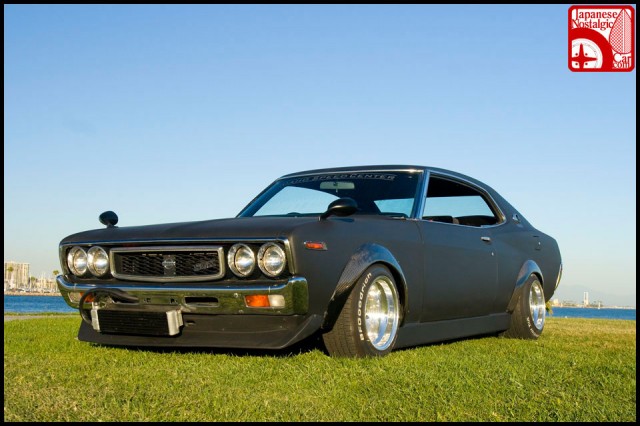 Though Konami already makes a version of the car nominated by Kelly, his comment made us laugh the loudest, so he is the winner.
The C130 Laurel SGX makes my pants feel smaller than a hipster's after his mum's accidentally tossed them in the dryer. Solely due to the fact that the car is pure muscle car aesthetic executed with the sort of efficacy that only the Japanese seem capable of.
Omedetou! Your prize from the JNC gashapon is the closest thing we could find to a C130 Laurel — a Hot Wheels Mad Manga!