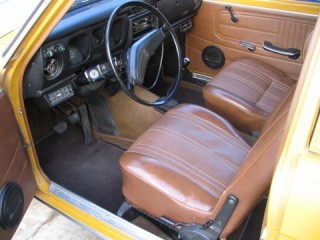 There's purists and there's everyone else. At least that's how the purists see things. We don't expect everyone to keep their JNC showroom original, but there are things that simply should not be done.
What's the worst mod you can make to a classic car?
Our vote goes to upgrading the stereo — holes drilled for amps, wiring harnesses hacked, and worst of all, door panels cut for speakers. See the 1973 Datsun 510 in the above photo for example. It was an original blue plate one-owner car, but the owner decided to cut a big ol' hole in a piece of un-patchable vinyl that's now impossible to find. Sadly, this was all too popular a mod during the 80s and 90s.
What say you, dear reader? As always, the most entertaining or inspiring comment by next Monday will receive a toy. Click through to see the winner from last week's question, "Who's the Baddest President of a Japanese Car Company?"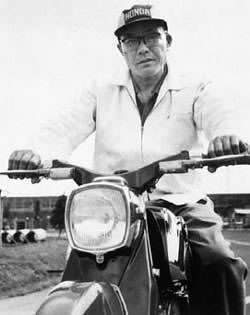 Our winner this week is G Duncan, a former sales rep for American Honda. He posted several amusing stories about Old Man Soichiro that you should definitely read, but here's one that sent us scurrying to Google to verify its claims.
(I was a sales rep for the motorcycle division of American Honda for 40 years, starting in 1970. Based on that experience, I also cast my vote for Mr. Honda. Here is an amusing recollection I have about him)

… In some ways this reminds me of Mr. Honda getting furious when he heard the chairman of GM making this dismissive remark about the CVCC engine (after both Ford and Chrysler had bought the rights to it in the summer of 1973): "Well, I have looked at this design, and while it might work on some little toy motorcycle engine… I see no potential for it on one of our GM car engines."

When Mr. Honda heard this, he bought a 1973 V8 Impala, air-freighted it to Japan, designed and cast a set of CVCC heads for the Chevy engine, tested it in our own emission labs, then flew the car back to the EPA's facility in Ann Arbor, and had it tested by them… where it passed the stringent 1975 emissions requirements. You didn't mess with the old man…
And guess what? It's true! Here's a PDF of the actual EPA report. Omedetou! Your prize from the JNC gashapon is a Hot Wheels Super Speeders mystery pack Mazda RX-7!