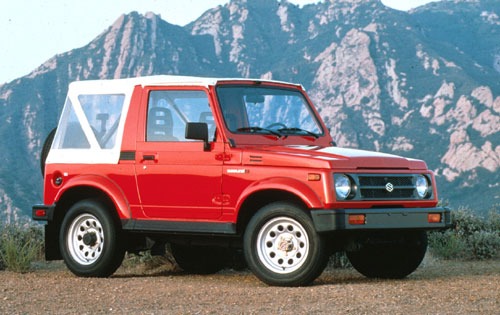 We're still depressed about the departure of Suzuki autos from the US. JNCers have already chimed in on what the company should have done differently, so perhaps before we can move on to Kubler Ross: 5th Stage!, we need to reflect upon some of the plucky motorcycle builder's automotive successes. Therefore we ask:
What was the greatest Suzuki of all time?
It may not be the popular answer but we're going out on a limb and say it's the Jimny/Samurai. The micro-4×4 is often overshadowed by trucks like the Toyota Land Cruiser, but just look at any off-roading enthusiast site and you'll find a cadre of devoted fans. The Jimny/Samurai is so popular it was built in Japan, Spain and India. It's been immortalized in R/C and Hot Wheels form. It's a consistent choice for the Mongolia Rally and a Chilean duo in a Samurai even holds the Guinness world record for highest altitude (21,942 feet) achieved by a four-wheeled vehicle. Supposedly, they found the previous record holder's blown over "Jeep Parking Only" sign and brought it back down as a souvenir.
What say you, dear reader? As always, the most entertaining or inspiring comment by next Monday will receive a random toy. Click through to see the winner from last week's question, "What's the best nostalgic for the Pacific Northwest?"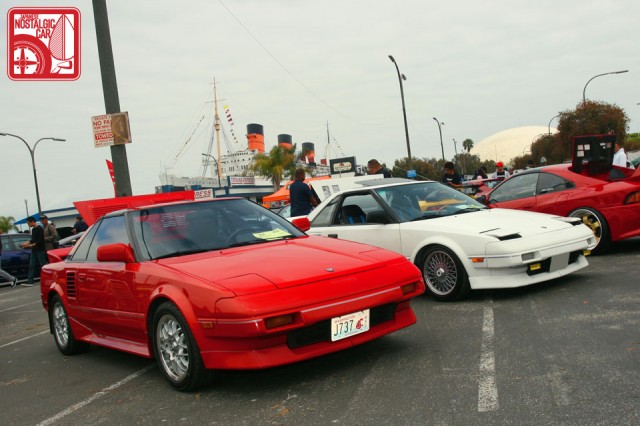 It was great to hear JNCers from the rainy climes of Washington and Oregon chime in this week. However, the winner is bert, for his simultaneously hilarious, well-told and completely unverifiable adventure in his AW11. Guess we'll just have to take your word for it bert, unless you dig up that newsreel footage!
The dump-the-Gatorade-on-the-coach quantities of rain we've had here recently had me thinking of my old '86 MR2. I was cruising down the 5 in a torrential downpour in the thing wondering just how visible I was to the Dodge with the Skyjacker lift, when around a corner in Everett the entire southbound lanes were covered in water! The Dodge made a good show of it, but soon, he was up past his axles trying to wade past all the people climbing out their windows and trying to rescue the tow truck! Me, after a brief involuntary filling of my briefs, and my little MR2 with all of its anemic 2200lbs literally skipped across the pond like someone had thrown a rock. On the other side, I did a quick little 360 and motored on like a boss. I believe I made a DOT camera highlight on the local news that evening! I loved that car!!
Omedetou! Your prize from the JNC gashapon is a TTC Toyota MR2!