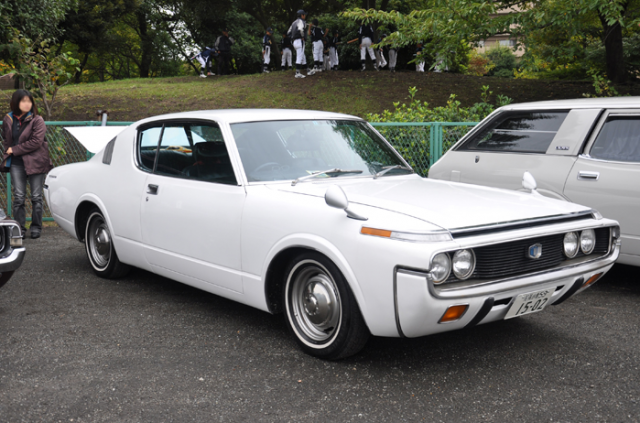 The Japanese auto industry has undergone many design eras — the jet setting Sixties, the techno-boxy Eighties, the lozenge Nineties. But like an old curmudgeon you know there's a single year in your minds after which everything went downhill.
What year was the peak of Japanese car design?
In 1972 we Japan debuted such greats as the kenmeri Skyline, Mazda RX-4, butaketsu Laurel, and the above kujira Crown. What's more, gorgeous Hakosuka, daruma Celicas, Isuzu Belletts and Fairlady Zs were already prowling the streets on a regular basis. In our minds everything was golden sparkles of sunlight reflecting off gliding chrome.
What say you, dear reader? As always, the most entertaining or inspiring comment by next Monday will receive a toy. Click through to see the winner from last week's question, "What's the greatest video game JNC of all time?"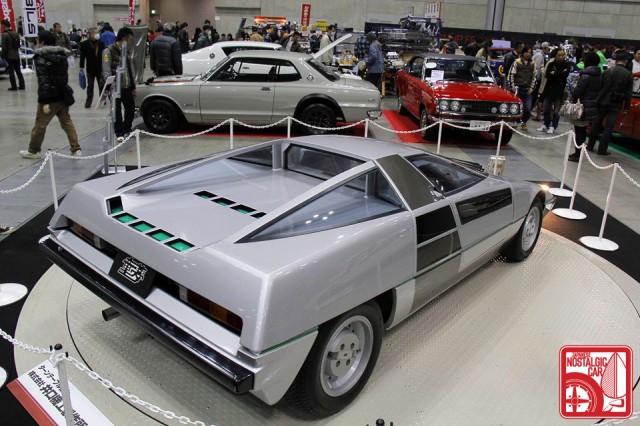 The winner was Expulsion, whose ode to the Dome Zero in Gran Turismo 4 was
Thank you very much for this thread. I now have Tokyo Extreme Racer: Zero, Tokyo Extreme Drift 2 and Auto Modellista arriving in 7-15 days.

As far as my favorite Japanese Nostalgic, I have to nominate the Dome Zero in Gran Turismo 4. While this is a later game in the series, it was the first game that I played when I started really getting into cars.

You couldn't buy the Dome Zero: it's cost in credits was "– — –", meaning you couldn't purchase it and would have to win it in a special race. Not having a guide, or really, being very good at the game, it was basically unobtainable for me. I have always adored wedge-shaped things, and loading up my GT4 save game reveals nearly a dozen AW11 MR2s in various stages of modification. The Zero was the lord of the wedges and the greatest of the goofy robotic looking 80′s cars. And the name: Dome Zero! It even sounded like a Gundam. It's Blade Runner. It's Total Recall. It's Akira and Ghost in the Shell and Wicked City. But I never got it…

And because of that, I think…I really got this feeling that a Japanese vehicle could be as rare and sought after as an old Ferrari or Aston Martin or something. The Toyota 2000 GT is without a doubt the "ultimate" JDM collectible, but the Dome Zero was the first car that, to me, felt really, really, absurdly Japanese.
Omedetou! Your prize from the JNC gashapon is a Hot Wheels Super Speeders mystery pack Mazda RX-7!