Classics are great but sometimes you have no choice but to drive a new(ish) car. What that happens, we'd still like something that at least feels like a Japanese nostalgic car.
What modern car provides the most JNC driving experience?
Let's put the cutoff at 10 years — old to most, but still considered new by all you lovable nuts reading this article — and to keep it interesting let's limit answers to cars you can actually buy in the US or Australia. The JNC staff pick is the NB Mazda MX-5. It's light, simple, and shuns electronic middlemen standing between you and the road. What it lacks in horsepower it makes up for in flingability. However, that's not to say road feel and handling are the only criteria. Where are the slim pillars, the intuitive dashboards, the plain ol' visibility?
What say you, dear reader? As always, the most entertaining or inspiring comment by next Monday will receive a random toy. Click through to see the winner from last week's question, "What's the greatest Suzuki of all time?"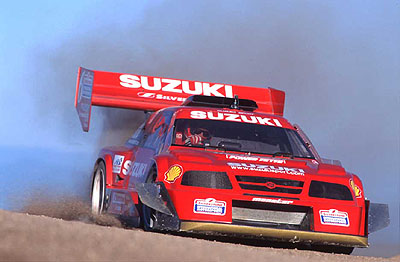 Last week's QotW may have set a new record for fewest answers received. Perhaps Suzuki never made much of an impression on English speakers. Or maybe the fact that its best work consisted mostly of kei cars made it difficult for power-hungry speed demons to get on board. Well if there's one 'Zuk that flies in the face of all that, setting some records of its own along the way, it's the one suggested by this week's winner, solidstripe:
The greatest Suzuki of All Time!? Surely history mandates it must be the Pikes Peak Escudo driven by Nobuhiro Tajima. Tajima's name is the most synonymous name around when it comes to all things Suzuki.

Plus most of us would remember owning the car in GT2 on your Playstation 1 – holding down the gas button and riding the guard rails to victory every time… racing lines be damned!
Omedetou! Your prize from the JNC gashapon is a Hot Wheels Super Speeders mystery pack Mazda RX-7!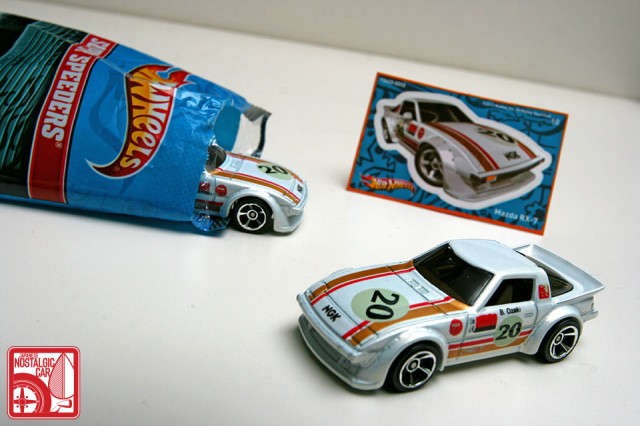 Photos courtesy of Mazda, Suzuki.