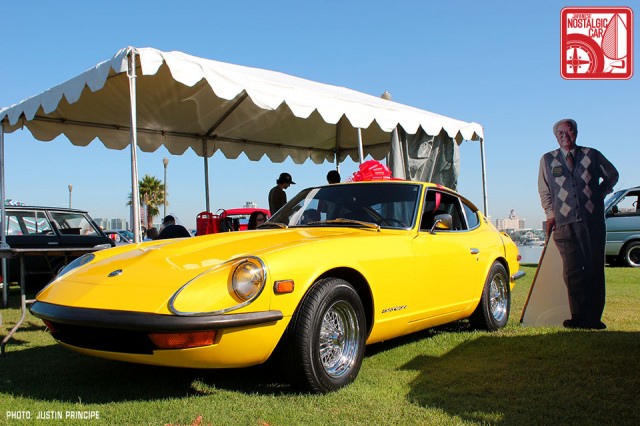 In 1998 Nissan embarked on an unprecedented program to buy back 1970-71 Datsun 240Zs, restore them, and sell them through dealerships with an official warranty. Only about 40 of the 250 planned cars were sold, and even at nearly $28,000 Nissan lost money on each and every one. Suffice it to say, nothing like this will ever happen again. But if it did,
Which car should Japanese automakers sell again exactly as they were?
There were many good candidates for this question. Who wouldn't love a 1967½ Datsun Fairlady 2000 roadster? Then again, it's hard to argue against the Miata. AE86? Well there's the Scion FR-S already. That's why our staff pick is the 1987 Honda CR-X (specifically, the second-gen version that debuted in Japan that year) Heck, it doesn't even have to be the hotted-up Si or SiR. Give us a orgasmically fun-to-drive runabout with a double wishbone suspension that, in various guises, can get 50 miles per gallon, Honda, and we'll forgive all your sins since the demise of the S2000.
What say you, dear reader? As always, the most entertaining or inspiring comment by next Monday will receive a toy. Click through to see the winner from last week's question, "What Japanese car is the best investment?"
More than any other car, the S30 Z was most recommended as the rolling stock that should be lining your portfolio. JNC readers voted it in by a landslide, but the winning comment comes from Ryan, who blended just the right amount of passion, humor and reasoning to make his case:
I think the 240Z will follow the E-type in years to come. The 50th anniversary of the Z-car is 6/7 years away. It's a timeless design, practical, affordable, simple to work on. I think it put Datsun on the worldwide map and captivated the U.S. market.

For example in Australia, in 1970 you could buy a 240Z for $4,567. You got a pretty tight 5-speed gearbox with a nice ratio diff (3.9 compared the the US market 3.3), loads of space, reliability… and all the good bits like independent rear suspension, hydro clutch line, finned alloy rear drums, and a sweet sounding straight-six OHC engine with an alloy head.

You could pay more, and for $5,300 get an XY GTHO Phase III Falcon, but you get 4-speed, live axle and a big lump of boat anchor (somehow, this is now worth in the region of $300,000, which is down from close to $1,000,000 in 2008… Aussies are idiots).

Anyway with every second JDM fanboy these days picking up a rusty one and letting it degrade without proper know-how, or even care (because seeing the road beneath your feet is cool right?), they're getting rarer and rarer. And that's where the true investment lies; finding a neglected early model Z with all it's proper bits, buying yourself a little MIG, tearing it apart, and (eventually) seeing it transform into something beautiful. You'll struggle to put a dollar value on the investment of your hard work. Put in money, get out more money. Put in work, get out more joy.

And with the return of the humble 240Z, the fabled Japanese market variants are sure to come into the international spotlight. From the Fairlady ZG to the super rare Z432 (with a motor essentially straight from the Porsche 906 slaying Prince R380 JGP-car), and finally the holiest of holy; the homologation special Z432-R. The 432-R is the ultimate "classic" investment car. Homologation special, 30 odd ever made, super stylish and even more so elusive. Almost any part you can think of is different to the base level 240z. Even if you have the coin to spare, good luck to you finding a genuine one, let alone an owner willing to part with it.

And perhaps the most important thing of all for anyone reading, they are currently a super affordable investment. While the 2000GT might be the blue-chip car, the buy-in price is higher than the average house, and the value will only rise ever so slowly. On the contrary, a fairly original, series 1 240Z with matching engine block and minimal rust is quite cheap for a classic. And if your budget can't stretch that far to begin with, restoration projects are quite cheap to start if you're keen to get your hands dirty.

The returns won't just be monetary. For the next few years while they're still quite affordable (relative to '70 Mustangs, etc.), you can be comfortable hopping in, turning the key and going for a boot down the road without worrying about your miles-per-year insurance policy, or bugs and dust microscopically scratching the precious paintwork of your $500,000 Toyota. The smile it will put on your face will be worth those long hours lying on the cold concrete floor being covered in weld spatter as you slowly tack the fresh virgin floorpan into forty years of neglect…
Omedetou! Your prize from the JNC gashapon is a Hot Wheels Super Speeders mystery pack Mazda RX-7!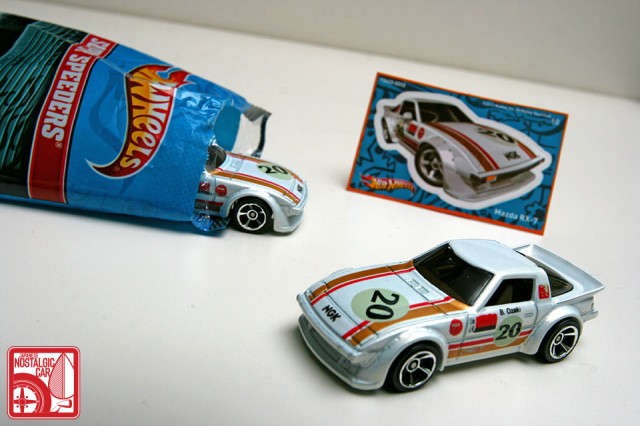 Thanks to Matt C. for the QotW suggestion!