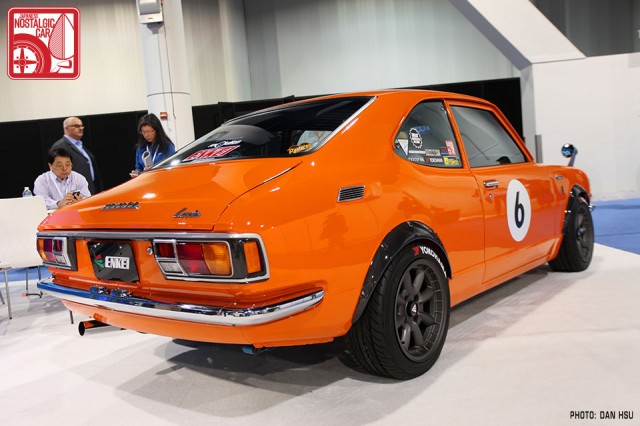 It's Thanksgiving week for us Yanks and it's a tradition to reflect on what we're most grateful for. That's why this week's question is:
What are you most thankful for, car-wise?
For us it's simple. We're thankful that classic Japanese cars are getting much deserved recognition as such. It's almost hard to believe, but when JNC first began in 2006 there were still people saying that Japanese car could never be a classic, period. That's obviously changing, with cars like Patrick Ng's TE27 Corolla getting prime positioning at SEMA in the Enkei Wheels booth and being chosen by mainstream automotive media like Edmunds.com as one of their Top 10 cars of SEMA. Attitudes are changing, which means more and more of these cars will be preserved for posterity.
What say you, dear reader? As always, the most entertaining or inspiring comment by next Monday will receive a random toy. Click through to see the winner from last week's question, "What should Suzuki USA have done differently?"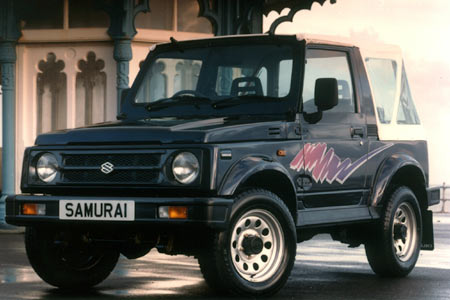 This week's winner is max, who dreamt up a long shot scenario that would have been unlikely to alter Suzuki's fate, but at least it would have left a really cool mark.
This opinion is based off about 20 seconds of Google research, but I think that they could have found more success if they'd continued development of the Samurai platform. In the SW USA in particular, 4×4 culture is huge. People love the Samurai because it's such a capable platform (albeit a little tipsy-happy.)

IMO I think that if the Samurai was put through the paces that other successful 4×4 platforms were put through (Baja 1000, Dakar, etc), that they could have expanded upon the versatility of the platform. Instead, they have focused their efforts on sending bikes through these paces.

Racing breeds recognition. Success in racing will lead to success in sales. They had a strong victory in Pike's peak with the Vitara, and then subsequently with the Monster, but that still wasn't enough.

An old financial adage comes to mind here: "You gotta diversify your assets." Suzuki should have diversified their auto racing program. Simple enough.
Omedetou! Your prize from the JNC gashapon is a new 2013 Hot Wheels 1970 Toyota Celica!