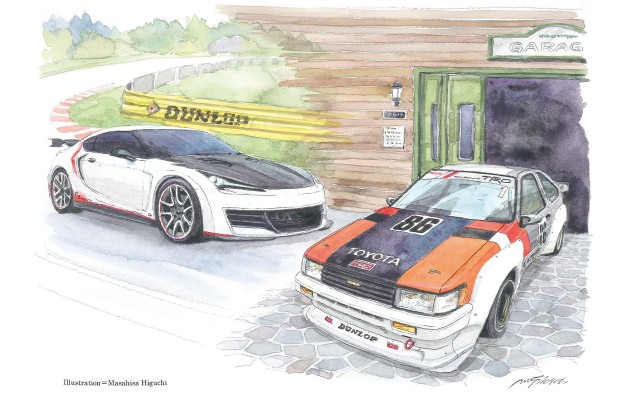 As the Toyota 86 inches closer to its Japanese debut the Aichi mothership is releasing a slew of propaganda. The latest is a series of TRD wallpapers beautifully illustrated by Masahisa Higuchi. They depict the neo-hachiroku and its racing forebears, including the Sports 800, Yatabe speed record 2000GT, and Mobilgas Trial S30 Crown.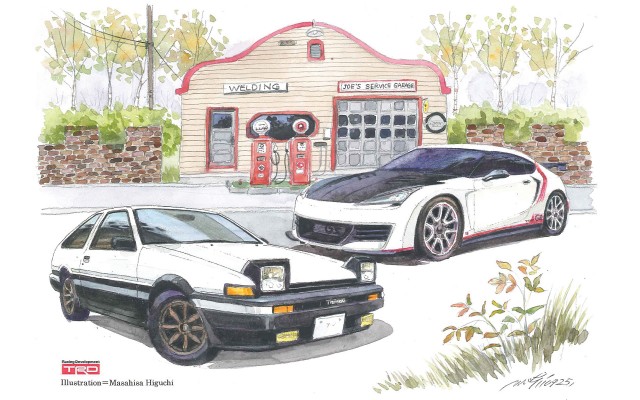 By the way, the official Japanese Toyota 86 page has launched. You can view its spec sheet and color palette, but the most interesting bit is hidden in the trim levels. The 86 RC gives new meaning to term "base model," coming in at ¥1,990,000 ($24,844) with black steelies and unpainted front/rear fascias. It's begging to be tuned, and shows that Toyota gets it.
Speaking of getting it, here's President Akio Toyoda driving the crap out of a brand new 86 on dirt and snow. How many CEOs do you see yanking e-brakes and cackling like a madman when the tail breaks loose?
[TRD Parts] Hat tip to ProTree.