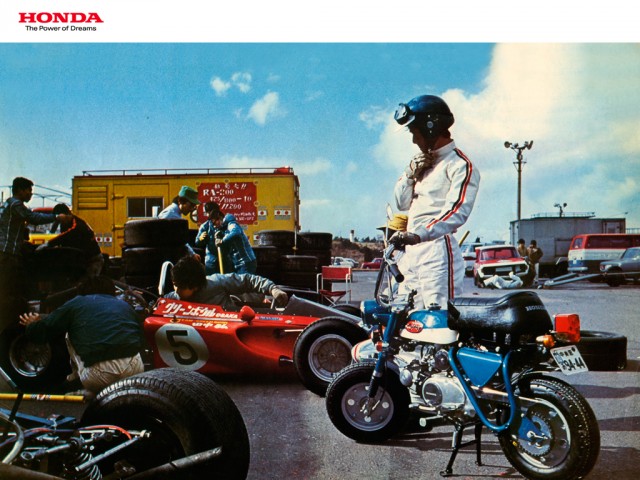 Honda Japan has given us some beautiful digital artwork for our computer desktops over the years, but mostly of the four-wheeled variety. Well motorcycle fans, your prayers have been answered. In a series called Motorcycle Graffiti, Honda dishes out 100 wallpapers covering the breadth of their two-wheeler history. 
Our favorite (above) features a Z50Z minibike at the races. The best part? You can clearly see cars from rival automakers in the background, including a crew from Nissan wrenching on a racer and what appears to be a Toyota Corona in the parking lot!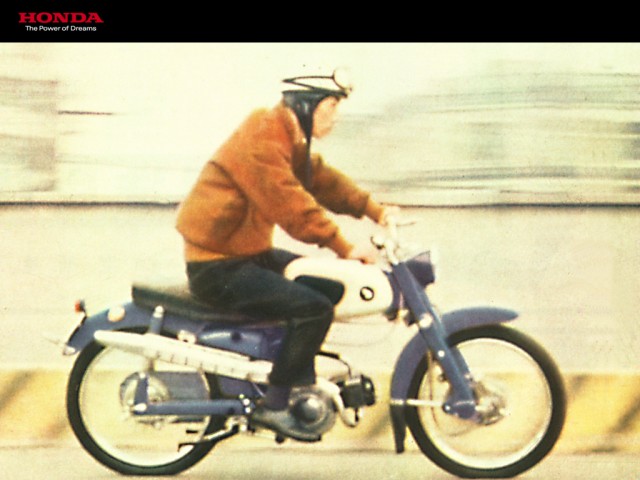 There's something for everyone, whether you're a fan of the bizarre Spacy 125 scooter or gold-plated Monkeys or the revolutionary CB750 Four. Unlike some recent Honda releases, these images are rich with the spirit of Soichiro oozing out of each one. Click here to download to your heart's content.