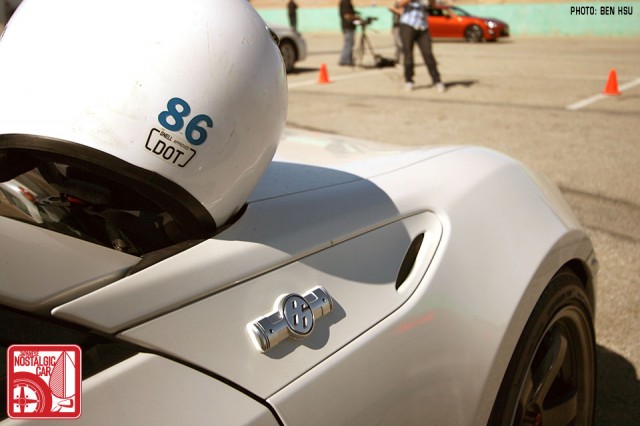 Since 1977, Toyota has been putting celebrities with varying degrees of track experience into race-prepped cars and unleashing them onto the streets of Long Beach. The carnage that unfolds is, thankfully, limited primarily to the sheetmetal of two dozen freshly painted Toyota sport coupes, but the Toyota Pro/Celebrity Race has nevertheless been an annual ritual for over three decades and counting.
This year, the chariot for this vehicular gladiator match is the smokin' hot Scion FR-S, complete with a slew of not-yet-on-the-market TRD goodies. So when Toyota gave us the opportunity to wring one of these tuned neo-hachiroku out at Willow Springs Raceway, who were we to refuse?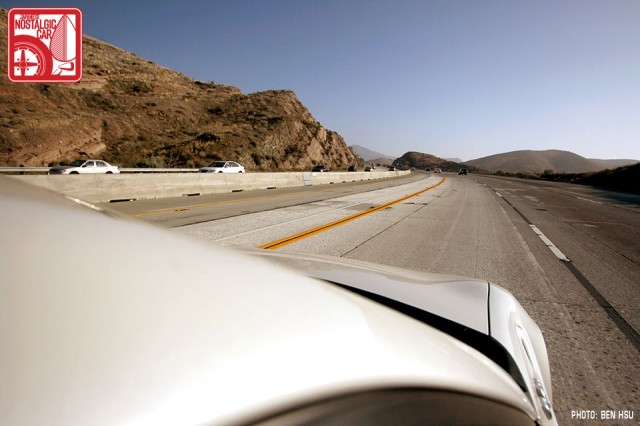 That is how we found ourselves in our own Project Neo86 on a Tuesday morning, having woken at sunrise to escape Los Angeles before rush hour and head north to one of SoCal's last remaining road courses. And yes, we were fully aware that driving a Scion FR-S to an event that's all about driving Scion FR-Ses is exactly like wearing the band T-shirt of the very band you're going to see.
Fortunately, there were several media outlets invited, and guess what? Anyone that had an FR-S drove their FR-S. Yeah, we were all That Guy.
The Pro/Celebrity Race is just one of many sideshows to the main event that is the Toyota Grand Prix of Long Beach, held on cordoned-off sections of the city's actual streets every summer. The humble Celica has been the wall fodder of choice for most of the charity event's 36 years, spanning even the model's transition from FR to FF. After the Celly was killed off entirely, ToMoCo passed the torch on to the Scion tC. Examples of these retired cars can still be found if you wander the Willow Springs grounds.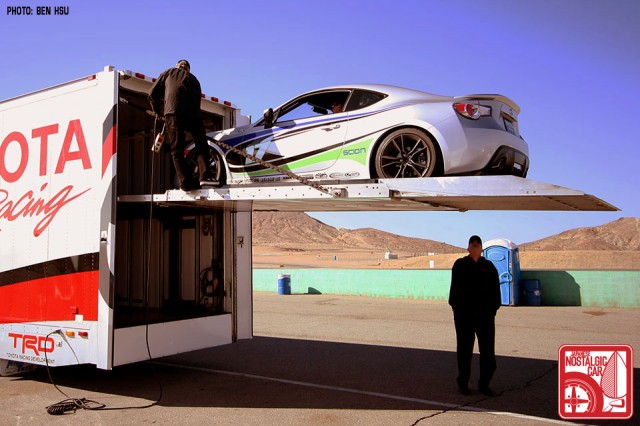 Truthfully, we weren't overly heartbroken about wadded up tCs, but once we saw the beautifully liveried Scion FR-Ss, lumps began to form in our throats. Were they really going to let TV personalities play a real-life game of Mario Kart with such a highly coveted, sold-out gem?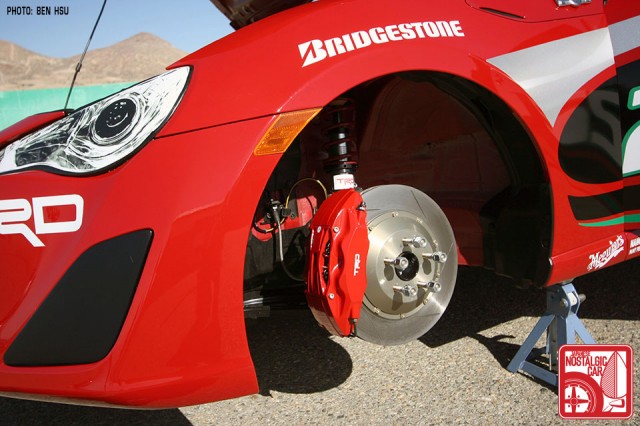 We wondered if Jillian Barberie would return for 2013 to truly appreciate the reduced body roll resulting from the newly developed TRD coilovers and sway bars on a car that's already got a sub-Ferrari 458 center of gravity. Will she genuinely fathom the dissipation and anti-fade properties of her car's 4-piston calipers and large-diameter slotted rotors?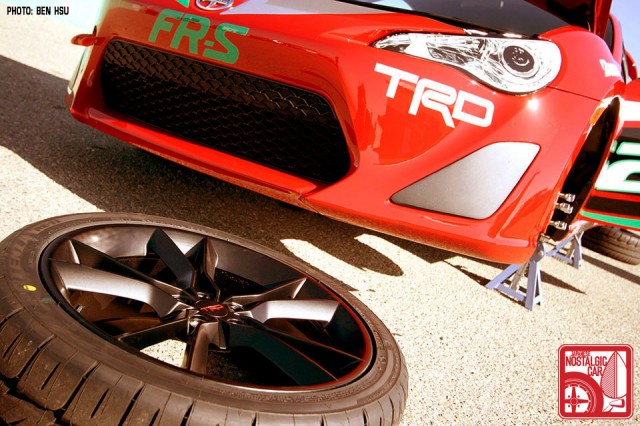 When Eddie Cibrian, who crashed out last year in spectacular fashion, hooks his steering wheel to take the hairpin at end of Shoreline Drive, will he be at all cognizant of the increased contact patch provided by the all-new 18×7.5 TRD wheels and 225/40 Bridgestone Potenza RE11s?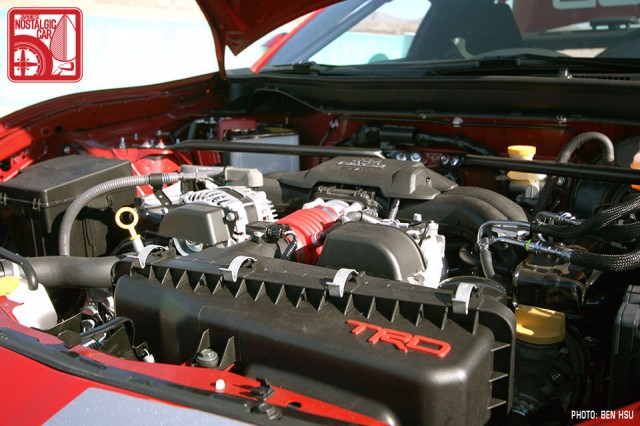 When Brody Jenner mashes his right foot on the throttle along the back straight, will he feel even the slightest pang of appreciation for all the R&D man-hours that went into engineering the TRD air box and cat-back exhaust so that they may ever so infinitesimally improve airflow and provide him with an extra 10 horsepower over stock?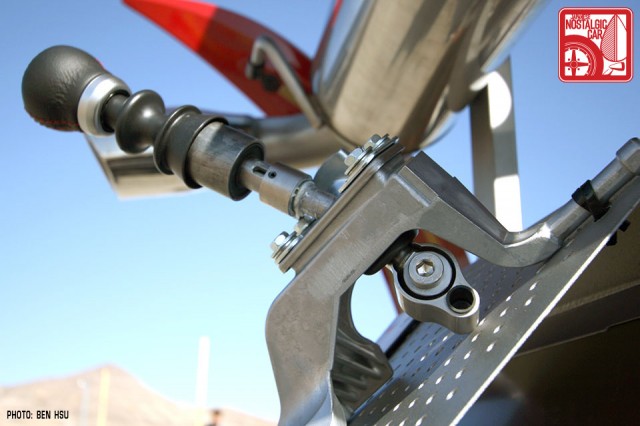 Perhaps our disdain for individuals who appear far more frequently on E! than in actual media arts of any sort is unwarranted. After all, they do get a lesson from the gracious professional drivers who participate in the "Pro" half of the Pro/Celebrity Race. Plus, all the cars are 6-speeds equipped with these short throw doohickeys, and these days knowing how to drive a manual is an accomplishment in itself.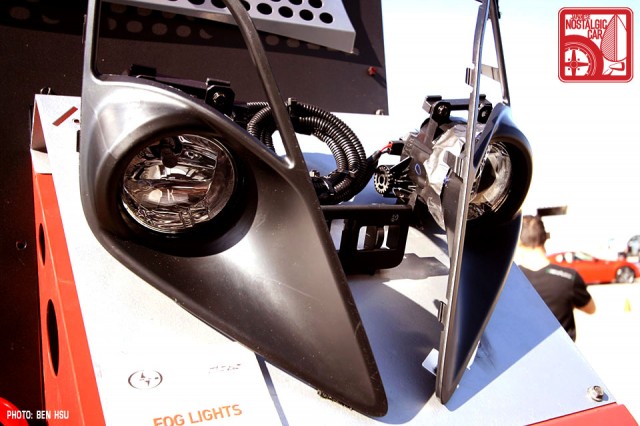 The race cars aren't equipped with fog lights. Heck, they don't even have real headlights, but Toyota did share these units with us. They'll be available later this year for owners who want that knockout plate area on their FR-S to be functional, and you can bet we'll be in line to get a pair for Project Neo86.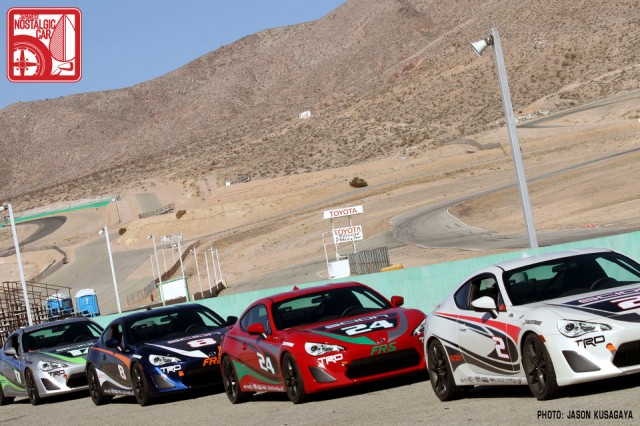 Finally, it was time to get behind the wheel. We must confess at this point that we've never truly hooned our project car. We got it for preservation, not pulverization, so naturally this was the perfect opportunity to get dirty with someone else's ride.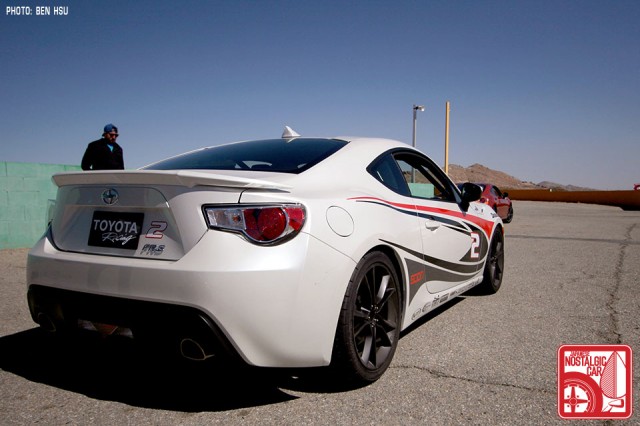 When it was time to choose our weapons, we headed straight for the white one, simply because we liked its livery best. Black, red and white are the cornerstones of Japanese art, and are the same reason we chose "Whiteout" for our own FR-S. (Later, pro drifter Ken Gushi would reveal that this was actually the best handling car, though we were hard pressed to tell the difference. Clearly our own butts are not as attuned to quantum shifts in the fabric of space-time.)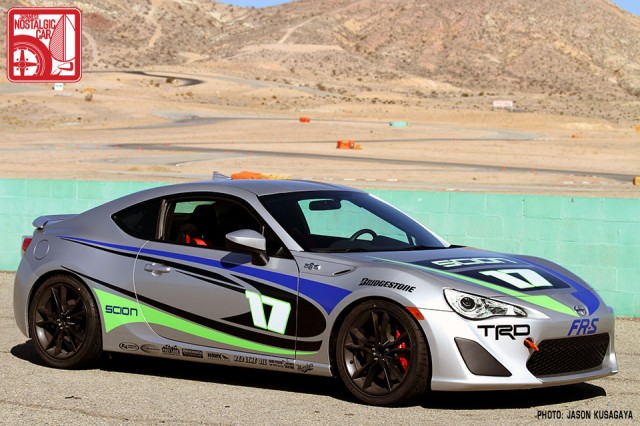 Our laps unfolded on the twisty Streets of Willow road course, which is chock-full of tumbling elevation changes and decreasing radius turns. It was the perfect venue to throw around a car built with exactly this kind of environment in mind. Would it live up to the hype?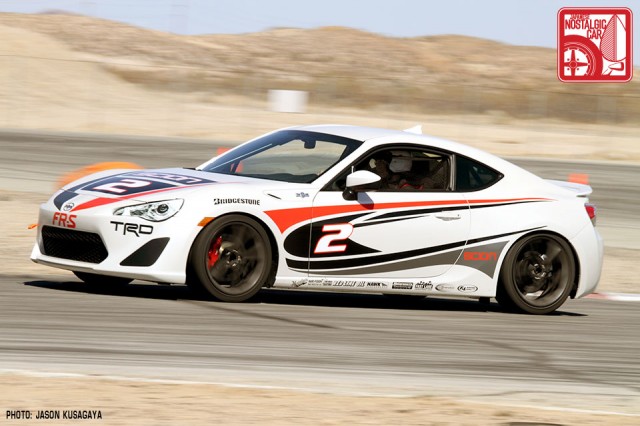 Well, we'd rather not resort to hyperbole, but in short, abso-effing-lutely. Everything you've read about the car is true. It possesses none of the numbness endemic to new cars, is imminently pointable and, most of all, the tail just loves to step out.
It feels lightweight, because it is. At 2,758 pounds, it weighs less than the average new car sold in the US at their featheriest point in history, 1987. The race cars had full interiors too, so it wasn't because this was some cheater track version. The Scion simply invites you to push and push, and when the rear wheels do start sliding, it's not a sudden break. The difference between grip and drift is completely linear, like turning the volume dial on an old school hi-fi stereo.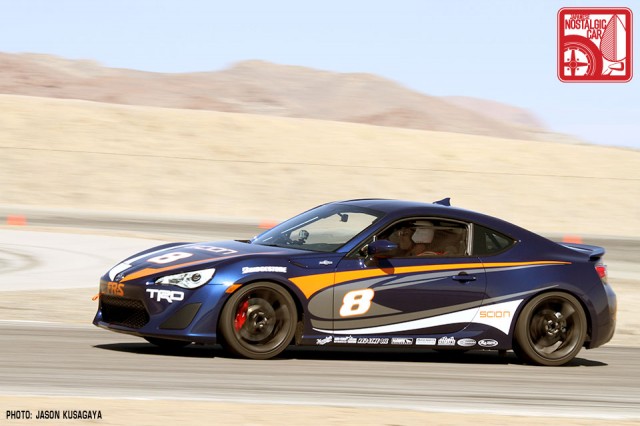 Likewise, when grip returns it's not accompanied by a violent snap. The car simply continues hustling along, completely unperturbed. This will seem like we're repeating the obvious, but the car it drives most like is, honest to God, the AE86. The boxer's throttle response is just a hair less spry, but its utter flingability and prophetic chassis feedback will make any hachiroku driver feel right at home.
We came away with a newfound respect for Tetsuya Tada and his crew, and by the end of the day even Hot Lava began to look pretty good to us. We just hope that the car's controlled handling will keep the reality show contestants that end up in the driver's seats from destroying them.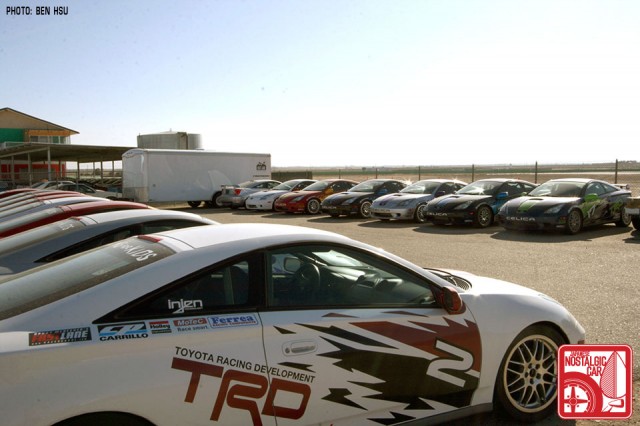 As we were leaving Willow Springs we passed a lot full of Pro/Celebrity Celicas, proving that they don't necessarily meet an ignoble end. Retired cars are sometimes used as race school mules, so at least there's that. However, in the event that the celebs manage to outreach even the FR-S's predictable handling and lay waste to them all, well, that's why we're doing our part in the Japanese sport coupe conservation effort with Project Neo86.