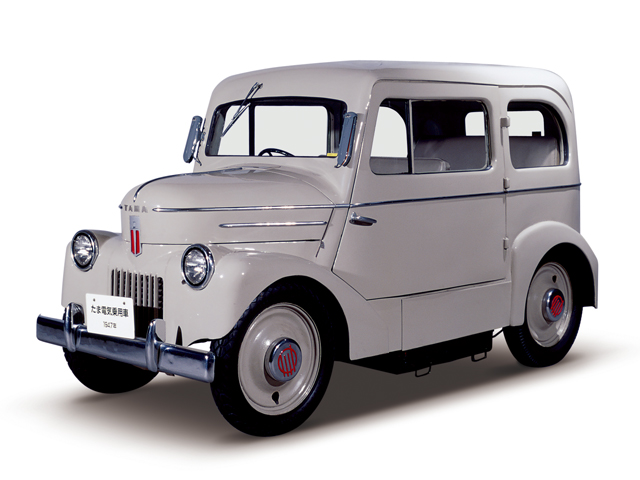 The Nissan Leaf might be making waves as the automaker's all-electric car of the moment, but it wasn't its first. Way back in 1947 the Tama E4S-47-1 was produced to serve a gasoline-starved post-war Japan. In a new video, Nissan restoration team member (now there's a fantastic job!) Masahiko Isobe describes the painstaking restoration of this important piece of automotive history.
Every detail, from the "alligator hood" to the Apollo semaphore turn signals, is explained. Even its jewel-like headlight lenses are accurate, though there are only 10 units known to exist in Japan today and can fetch thousands at auction. As Isobe-san points out, the car was, amazingly, restored with the same equipment and labor techniques from the era.
Though its top speed was only 22 mph and it had a range of just 60 miles, the Tama was used as taxis until 1950. A pickup truck version existed as well, and both were offered in electric and gasoline versions.
How does this tie in with Nissan? The Tama Electric Cars Company eventually became the Prince Motor Company, which merged with Nissan in 1966. Today, the car is a permanent part of the Nissan Heritage Collection in Zama.
Photo courtesy Nissan.