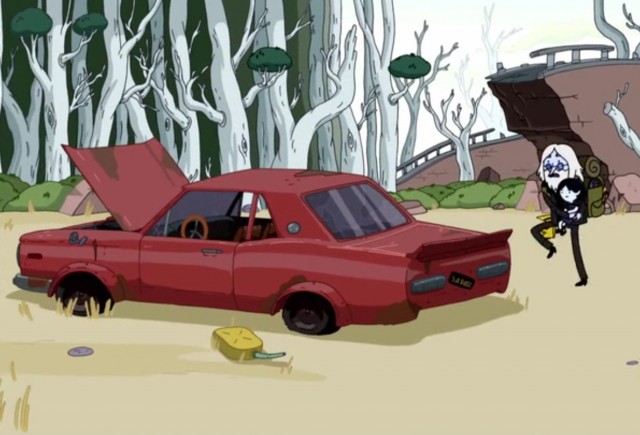 A number of readers excitedly informed us recently that Adventure Time had featured a hakosuka. We honestly have no clue what the animated show is about, but in this particular episode, titled "Simon and Marcy," a wizard and a little vampire girl take refuge in an abandoned Nissan Skyline when they hear an ominous rustle in the woods.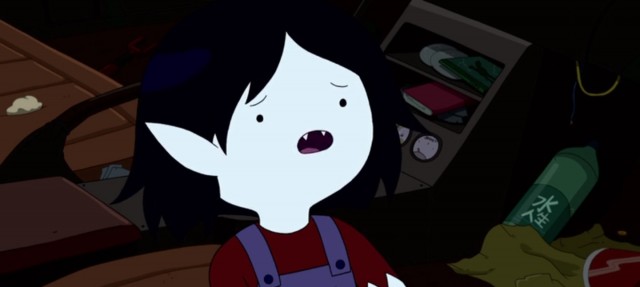 The center console is unmistakably hakosuka, though the interior is flipped. The parking brake and steering wheel are positioned for a LHD car.
The front view of the car even has an "R" on the grille. Though the car is never mentioned by name and serves only as a prop, it's appearance is still significant. Adventure Time is an American program, airing on the Cartoon Network, yet the animators chose an iconic nostalgic that was never sold in the US.
Sure there have been nostalgics in Japanese animation, like in Summer Wars and the newly released From Up On Poppy Hill, but in the past, though American animators drew heavily on Japan for inspiration (Transformers, MASK, TMNT) few actual Japanese cars were drawn. Even ten years ago, a hakosuka in an American TV show would have been unthinkable. Whoever the mystery Adventure Time animators are, we're glad you're J-tin fans! You can watch the entire clip here.
Thanks to Ramon N. Eric K. Dylan S. and more!