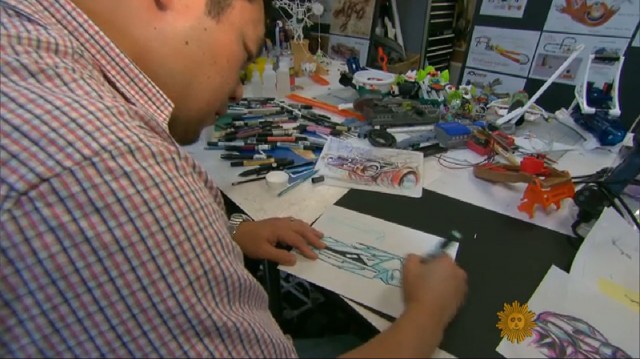 We've been to Mattel's design studio in El Segundo, California a few times but have never been granted permission to take photos. Instead, we signed a mountain of NDAs. Clearly what we needed to be was CBS News.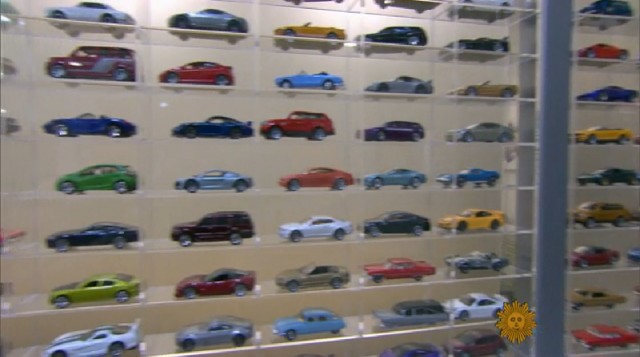 In case you missed it, the network recently took a behind-the-scenes look at the famed toymaker's design center. The unmarked building just a stone's throw from LAX airport is as secretive as any automaker's real design studio. Inside, it's split along Mattel's major toy lines. The Barbie half is stocked with slightly disconcerting doll heads and a bevy of real life babes. The Hot Wheels half contained, well, us. That, and a bunch of car dudes who live, breathe and bleed octane.
There was a giant room where mad toy scientists basically constructed gravity-defying loops of orange track all day. One involved a propane tank and real flames. Apparently, after one of our visits fire marshals prohibited that particular set from ever appearing again. Fun times.
Watch the video below for the full tour, and keep your eye out at 1:39 for our friend Jun Imai, who, against all odds, managed to sneak an image of a full-blown, shark-nosed, bosozoku car onto the network of Edward R. Murrow and Charles Kuralt.