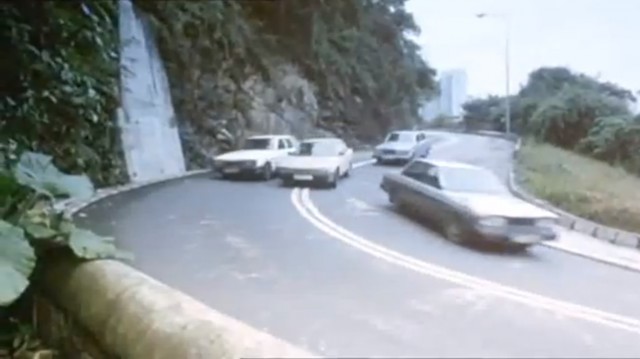 When Hong Kong triads cold kidnap you from a moving car, a Mitsubishi Galant Sigma with Jackie Chan behind the wheel might be your only hope. That is, unless your abductors have armed themselves with the best of Japan's luxo-box sedans, the X60 Toyota Cresta and 910 Nissan Bluebird!
The chase from Crime Story does not end well for the FF Mitsu, but man, it features what must be the wildest testament to the Triple Diamond's rally-tested suspension durability when the car tumbles down a massive embankment and suddenly just drops into freefall for the last few stories.
In the movie's climactic gunfight, there's J-tin a-plenty getting blown to swiss cheese. Also, some machine-gun wielding goons in a goon (an MX62 Cressida to be specific).