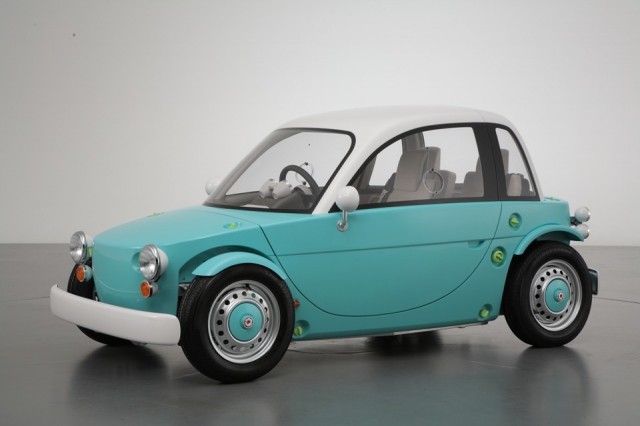 This charming, retro-looking contraption is the Toyota Camatte, a real car that ToMoCo unveiled today at the Tokyo Toy Show. The venue may seem odd, but the concept's goal is to spark children's interest in cars, a noble cause if there ever was one.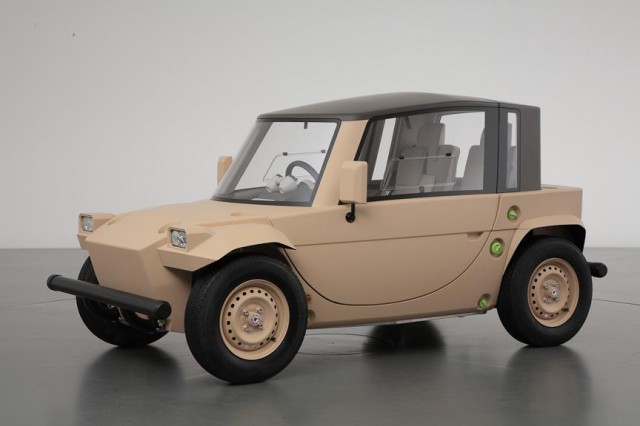 They look as if they could be a new generation of Nissan's boutique cars of the late 80s, except the two photos above are of the same car. Every body panel is interchangeable, allowing for not only quick color swaps but entirely new body styles. This rugged looking thing is called the Daichi, a popular boys' name that means "great wisdom" or "great earth."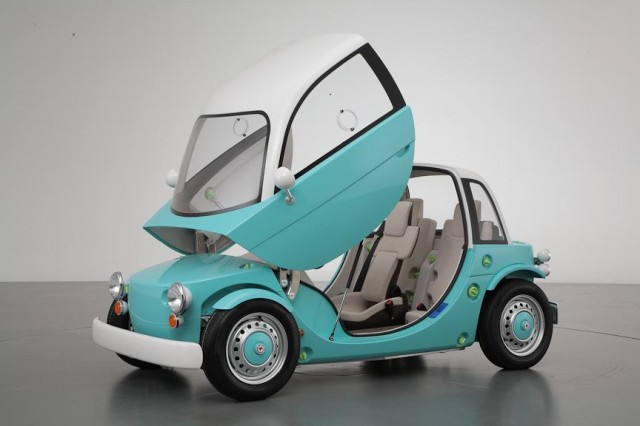 Both the Daichi and the Sora, which means "sky," feature a triangular seating pattern that puts the driver front and center. The design intends to foster communication between driver and passengers, so parents can teach children the joys of driving. The seats and pedals can even be adjusted so that children can operate them while leaving important duties like steering to the parent.
Akio Toyoda appears to be on a mission to rekindle Japan's waning car enthusiasm. While machines like the neo-86 are great for anoraks that argue over the difference between front and rear wheel drive, what the culture really needs is to get the kids involved. In recent years Japan's youth have been gravitating towards cell phones and social networking, putting a damper on the nation's once-vibrant car scene. The Camatte has definite appeal, and we would have killed to have something like this when we were kids. Fun to Drive, Again indeed.
[Images: Toyota]