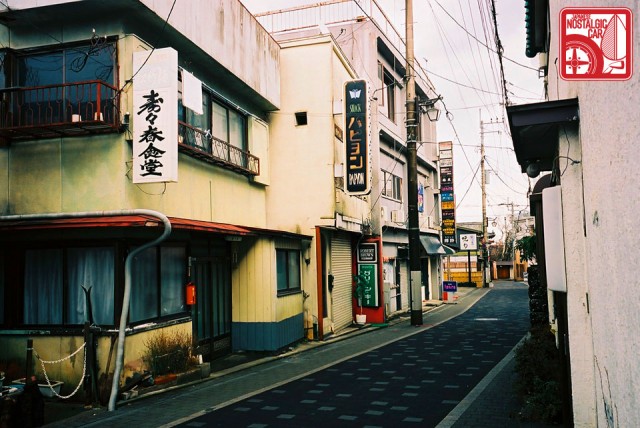 In exploring the non-traditional Japan, you quickly learn to identify markers to indicate you are on the right track to discover something old and special — narrow roads lined with closed shutters, anything made of red brick, disconnected power meters, less-than-eight-digit telephone numbers, blanked-out shop signs. 
So when we discovered a small town in Yamanashi Prefecture with red brick viaducts and two-digit telephone numbers on display, we were very enthusiastic about taking a slow walk through the back streets. The many period buildings held our usual fascination, with some obviously dating back to the late Meiji and Taisho eras. Needing a replacement snow-shovel, I stopped to buy a new one and the shop owner inviting us into his warm office to talk, told us his hardware store had been standing there for over 200 years. The hand hewed wooden beams and columns being particularly obvious.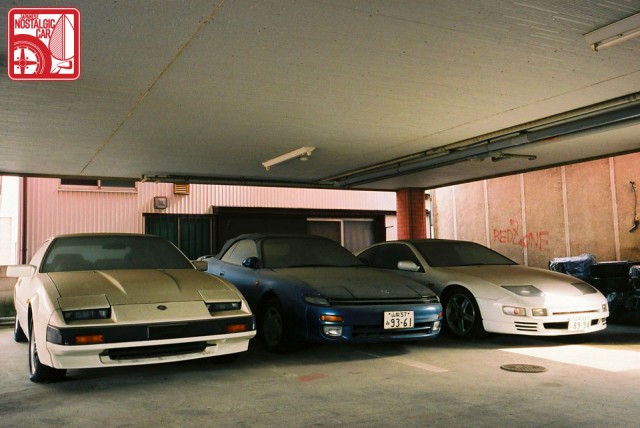 Behind an obviously built-in-the-1970s hotel, with a tell-tale blanked out sign we were not too surprised to see a matching pair of Fairladies — a Z31 2+2 wearing black Wats and a Z32,with a Celica convertible wedged between.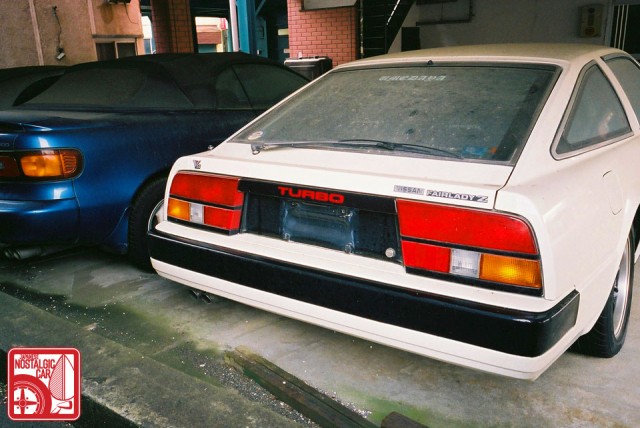 Though they were all covered in a significant amount of dust and bird-cack, with their tires slowly deflating it was obvious they were someone's once proud possessions being sheltered from the weather, and perhaps waiting for another day in the sun when their owner returns.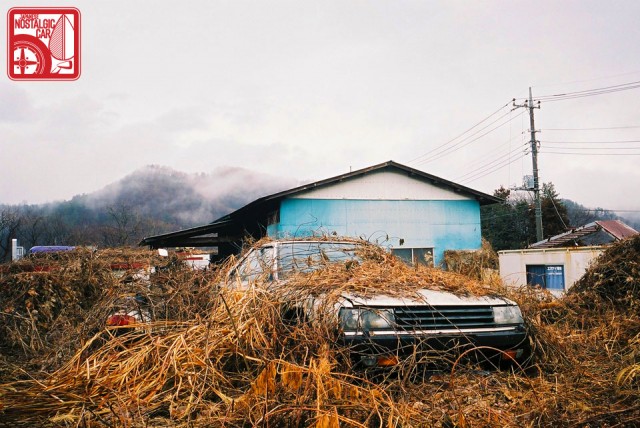 Less likely to find itself on the road again was this R30 Skyline. Parked next to an equally forgotten Honda scooter, it was only visible because the cold winter and snow had killed off the undergrowth. In summer, the verdant green weeds will overtake both, making them 100% invisible, and allow them to rust away in peace.
Spotting a three-wheeled Honda Just scooter snuggled under the awning of a long closed bar, we walked down a small side street to see the JNC prize of the day.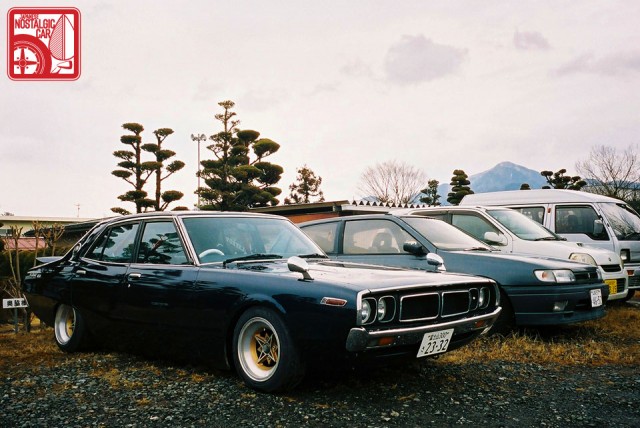 Wearing deep, lustrous, blue paint, gold Techno Phantoms, a half cage, an 80s bosozoku white steering wheel, a well-loved yonmeri Skyline.
Decals paid tribute to Ken & Mary, the machine's forefathers at Prince Motor Company and Datsun, and Playboy Magazine.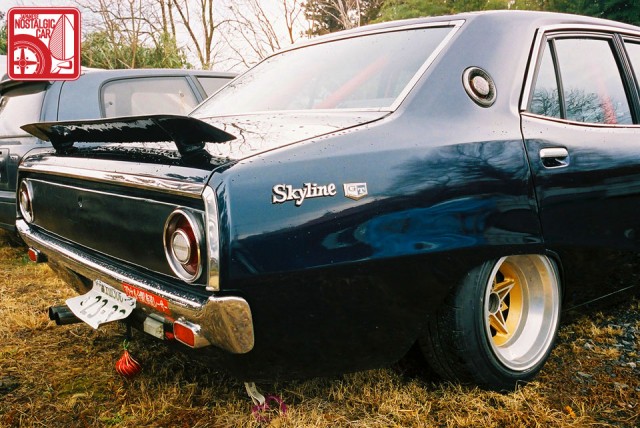 Looking pretty cool with a speed-camera-flaunting bent license plate native to Fuji-san, it was obviously a well cared-for machine, and one we could imagine chasing us back to Tokyo for a night on the town cruising the Dogenzaka chasing kogyaru.
Photos by Skorj, our photographer/journalist living in Japan. You can see more of his work at Filmwasters.