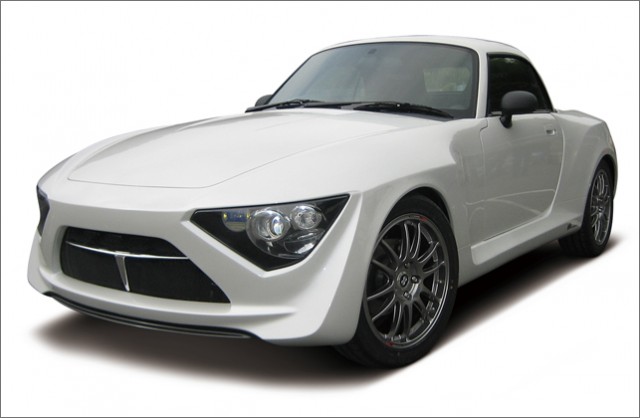 Perhaps the biggest surprise of Toyota's exhibition at the 2011 Tokyo Auto Salon was not a car, but a person. Company president Akio Toyoda took the stage and spoke about how driving the Lexus LFA in the 24hrs of Nürburgring is giving him renewed determination as an enthusiast. Keep in mind this is not the Tokyo Motor Show; TAS is a strictly aftermarket showcase, and although OEMs have a presence, the fact that Toyoda would personally address fans says a lot about how the company is trying to reconnect with enthusiasts.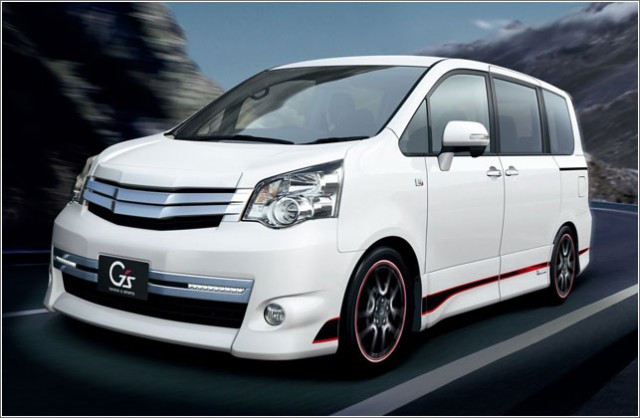 Unfortunately, though Toyoda-san took the reins in 2009 we are still one generation away from his influence on the company. Thus, the official Toyota roster is made up of mostly a bunch of tarted up FF econoboxes with a sprinkling of Lexus IS-Fs. The new sports lineup is called G's, which includes this front-wheel-drive Toyota Noah minivan. The letter G is meant to evoke sporty Toyotas like the 2000GT and Celica GT-Four. Convinced? Toyota also says this van was tuned by the Nür-Meister Hiromu Naruse.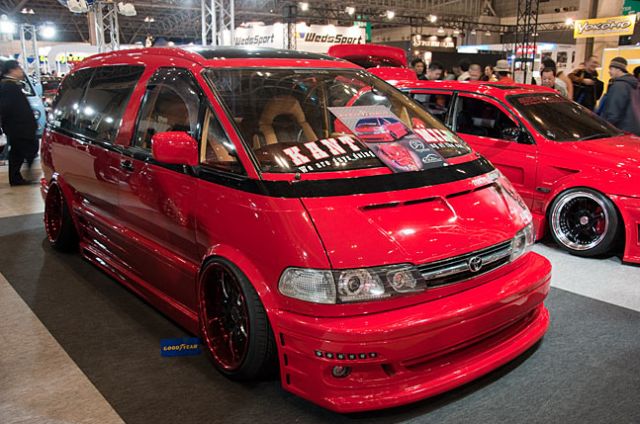 If you prefer your vans with a little more VIP flair, here's a Toyota Estima (Previa) on crack, along with a matching Caldina.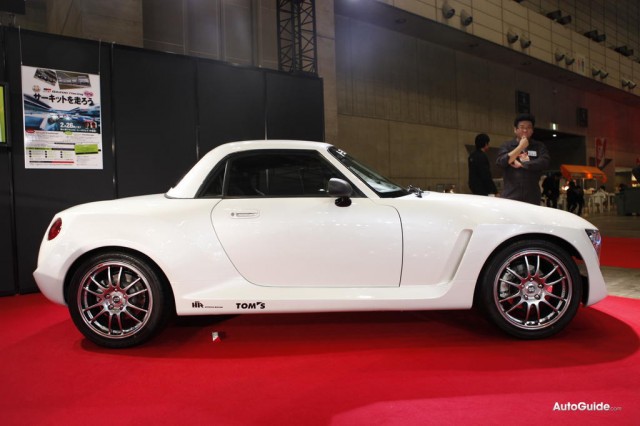 The Toyota TES Concept T-Sport is the result of a survey conducted by the Toyota Engineering Society that asked its members, "What car would you most like to build?" The answer: a lightweight, affordable and compact FR platform. Who'da thunk?
Behind its stormtrooper face lies a 1.3L K3 motor (also found in the JDM bB and Rush) that generates an AE86-esque 110hp. Toss a 5-speed manual that propels the rear wheels and you get a fun little package that weighs less than 2000 pounds. Clearly, the body looks like it was designed by engineers, which is to say it could use a good beating with a reverse ugly stick, but we dig that chrome T grille that hearkens back to the Toyota 2000GT.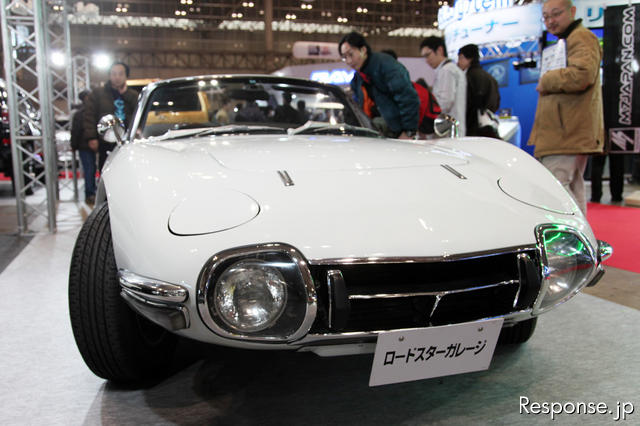 Speaking of 2000GTs, here's one that's not. Roadster Garage has been making 2000GT dopplegangers off of the NA Mazda Roadster chassis for a while now, and here is the latest version. The cost is ¥4,800,000, or about $58,000. Such is the price of hand-made parts.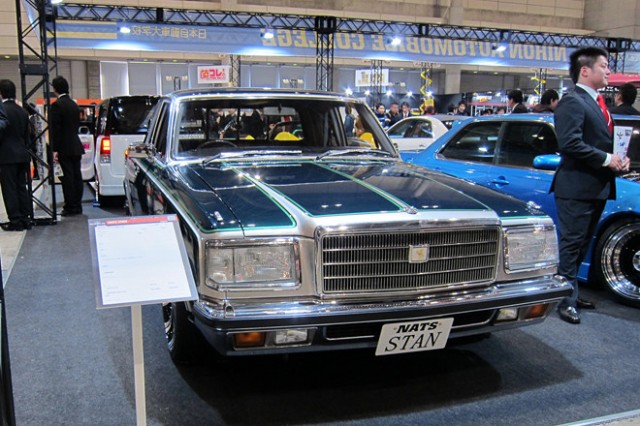 The Nihon Automobile College always rolls out some bizarre creations, and believe it or not, a Toyota Century pickup is actually one of their milder creations.

The money shot.

The Toyota FJ Cruiser made a big splash at the Auto Salon, because despite having been on sale since 2006 in the US the retro-SUV only became available in Japan last month. Japanese USDM fans used to watch forlornly as truckloads of them were hauled to the docks from the Hino factory in Hamura.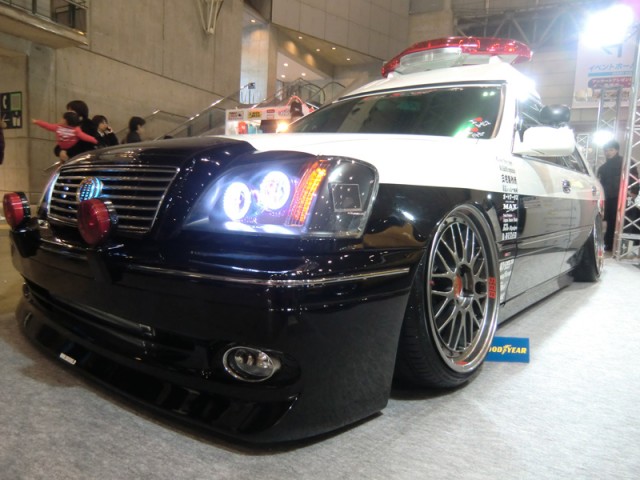 And finally, if you get out of line the Carsense Patrol JZS171 Toyota Crown will keep you in check.