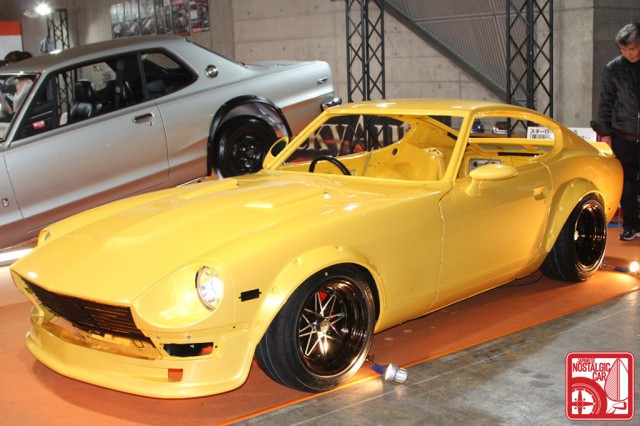 Here are a few parting shots from the 2011 Tokyo Auto Salon. Nothing major, just a couple of mind-blowing restorations make us drool uncontrollably like hungry babies. It's a shame, but we rarely see builds of this caliber in the US. Take this Fairlady Z, for example, dripping with equal parts potential and blazing yellow paint.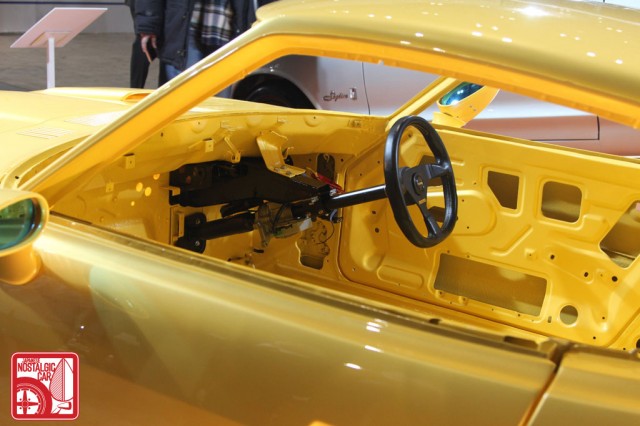 Judging by its black Work Equip 03s, it's probably from Star Road, a reputable builder, but why would they display a mere shell? To show how the exacting detail and effort poured into the build, even on sections no one will ever see once the interior is fitted. Don't you wish all your projects started with a foundation this clean?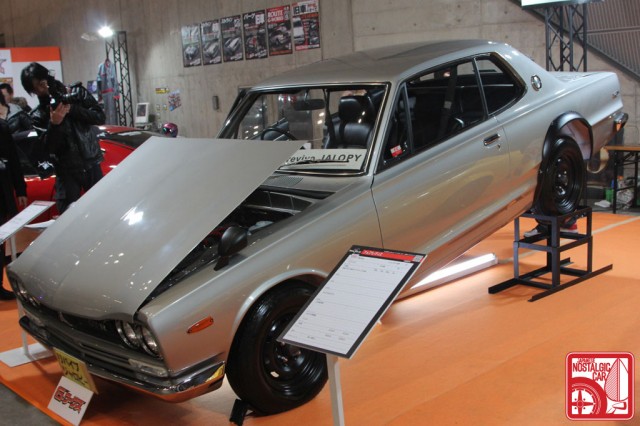 Speaking of clean, here's a hakosuka from Revive Jalopy. Nothing fancy, right? Looks like a bone stock box, which in itself may be a little unusual considering most C10 Skylines are mad shakotan sleds. Well, let's crawl underneath and take a look at its belly.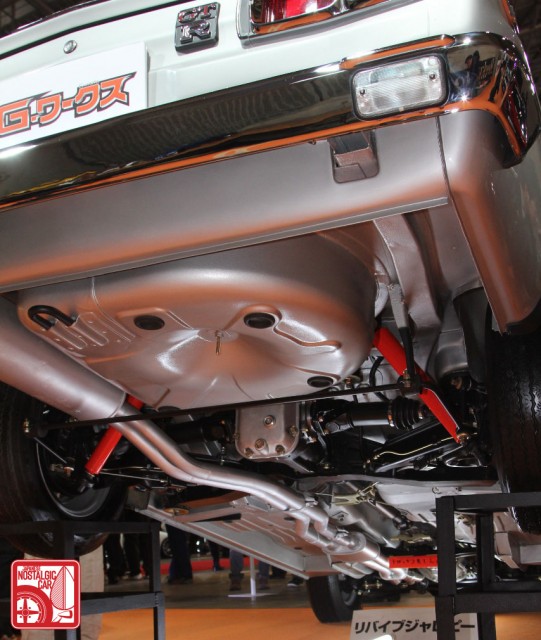 Bam, flawless victory! Seriously, this undercarriage makes the bubble boy's dome look like a pig farm. It may be cleaner in its current state than when it rolled off the Nissan assembly line. We are treading on double kidney territory here.
Below are some more photos to leave you with as we complete our coverage of the 2011 Tokyo Auto Salon, including the Old Car models wearing work coveralls rather than your standard plastic miniskirt. Classy!