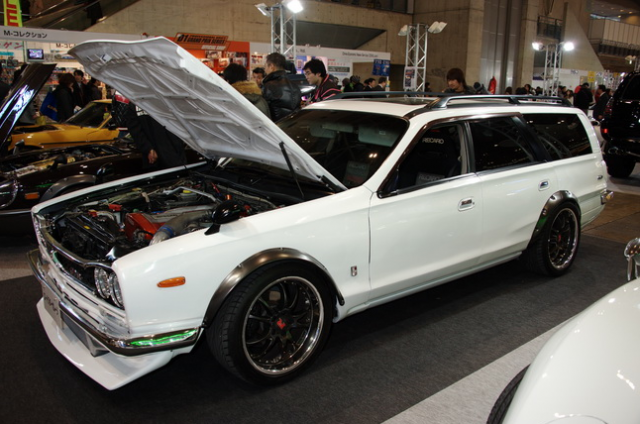 Many people want the beauty of a nostalgic car but still need a family hauler that won't sacrifice modern amenities like working aircon, cruise control and fuel injection. A hakosuka-faced Nissan Stagea is here to answer your prayers.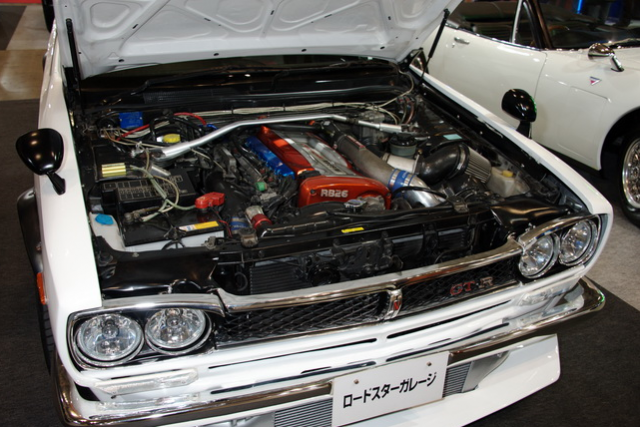 Like the MX-5-based 2000GT from yesterday, this concoction is the brain child of Roadster Garage. And we have to say, it doesn't look half bad. The flanks even wear the Skyline's crease and the "wave line" cut across the rear wheel arches and their obligatory bolt-on flares.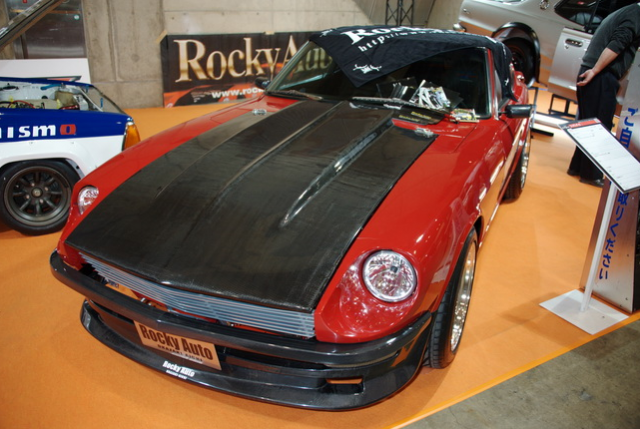 One of the greatest success stories to come out of the booming interest in nostalgics is Rocky Auto. The niche tuning specializing in swapping modern motors into old school rides has gone mainstream (at least in Japan).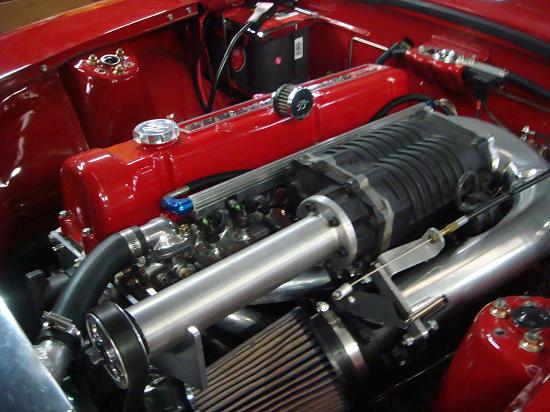 Rocky Auto had several reworked vintage warhorses classing up the VIP minivan-filled convention hall. This bright red S30 Fairlady Z was our favorite because underneath its long bonnet is wicked a L28 stroked to 3.1L and supercharged.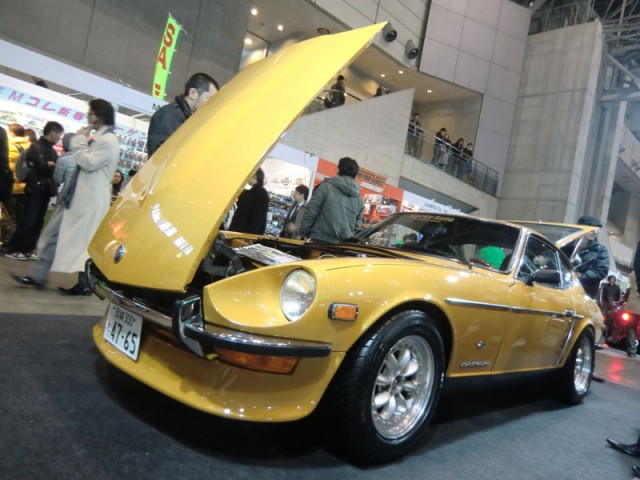 Does this Z look odd to you? Bumper guards, door mirrors, side markers, ding-protector trim… why it's it's a USDM Datsun 240Z!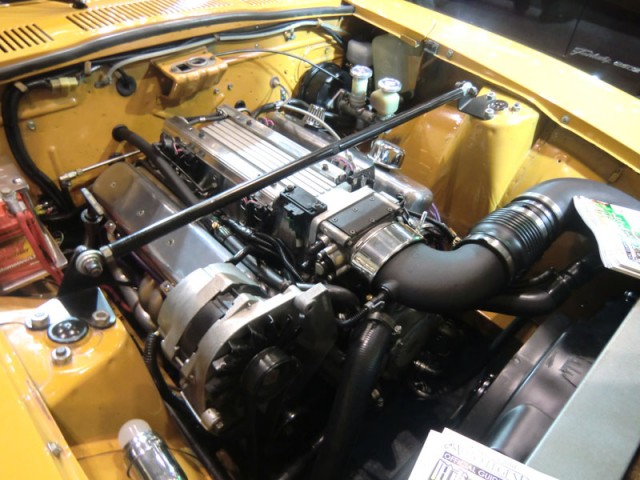 And while a Z with a V8 swap is common here in the States, it's exotic stuff in Japan. Panasports wrapped in tall sidewall rubber complete the USDM look.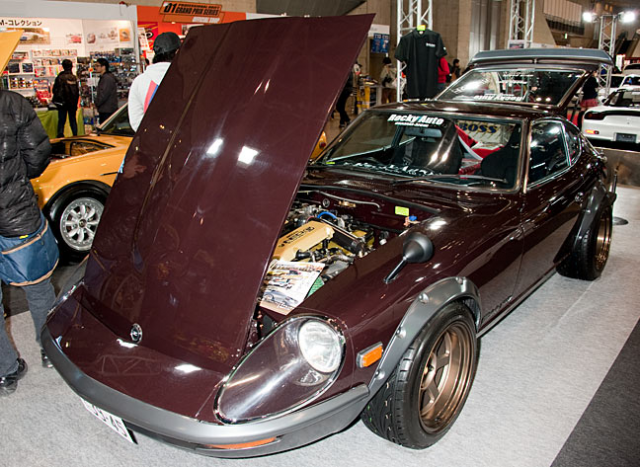 An RB-swapped S30 is more Rocky Auto's style and this 240ZG may look tough on the outside, especially rolling on gold Volk TE37Vs, but this kyuusha is more of a cruiser.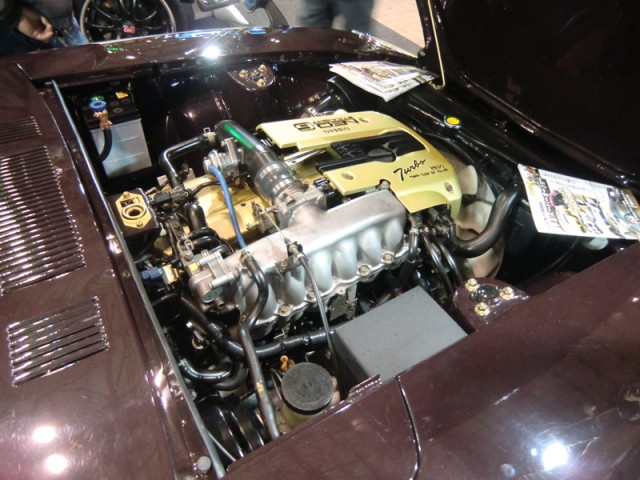 Why? Because its NEO RB25DET is mated to an automatic transmission with paddle shifters!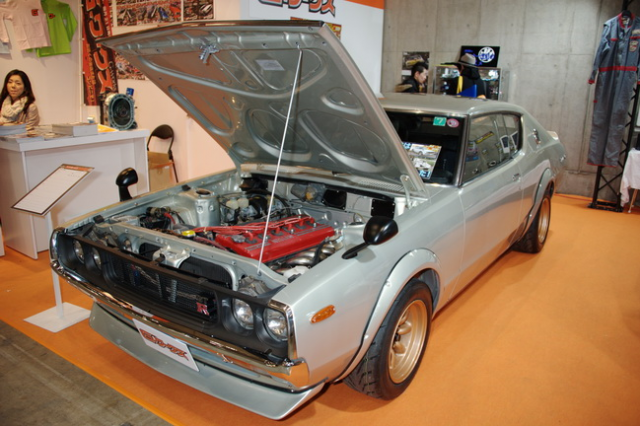 If all this newfangled swapping is too much for you, then head on over to the G-Works booth. It's not slammed to the rails, but there something oh-so-right about a muted silver kenmeri on classic gold Wats.
[Images: Asahi, Rocky Auto, Goo.net]