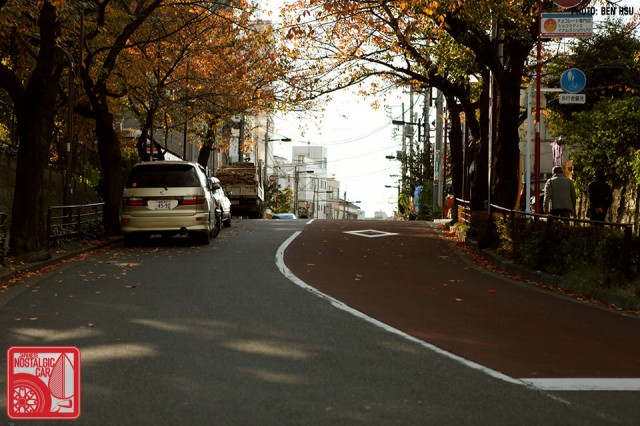 We saw plenty of nostalgics on our recent trip to Japan, and we'll have more coverage of those as soon as we go through the photos. In the meantime, please enjoy these omiyage, or souvenirs. You'll be glad to know that nostalgics are still being driven on the streets every day, so even though we were too slow to snap the Fairlady roadster before it flung around a turn and disappeared, and traffic was blocked our camera from the Mark II wagon we glimpsed, we still found an interesting machine or two around every corner.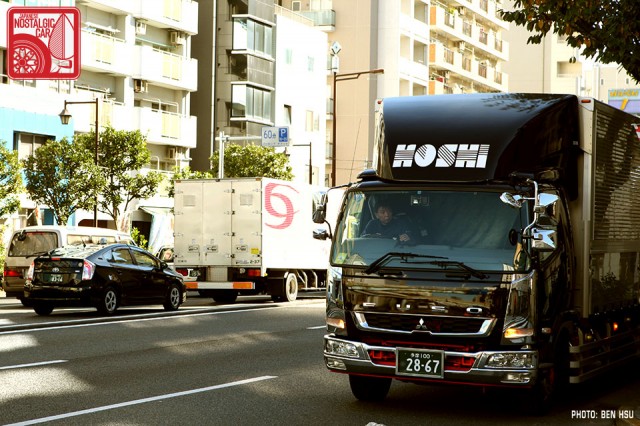 An early morning in Monzen-Nakacho saw a bored truck driver lying in wait. What caught our eye was his jet black Mitsubishi Fuso's mild dekotora treatment with the name "HOSHI" (meaning "star") written in the baddest 80s font we've ever seen.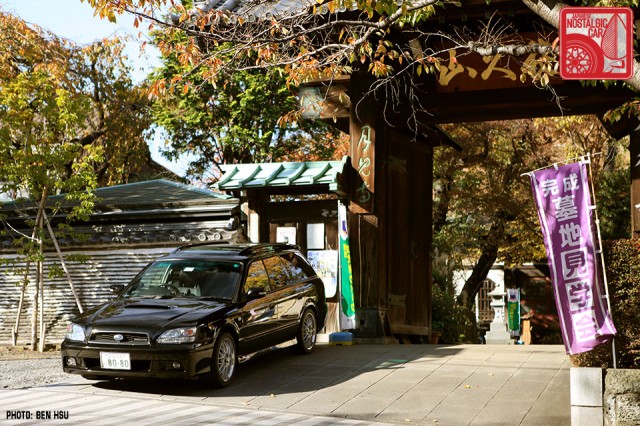 In the States, the lack of a proper Subaru wagon that is not an Outback is something that pains us greatly. You'll be glad to know they're still all over the place in Japan. A black BH Legacy was parked, Japanese style, in front of a Nippori cemetery.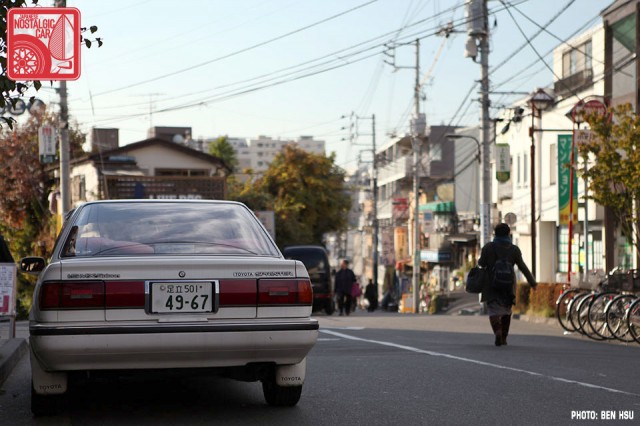 Near the Yanaka Ginza district, the old town feel of Showa Era Tokyo still permeates. In a country where laws are constantly nudging car owners to replace their slightly used vehicles with new ones, you have to really love a car to hang on to it. What persuaded the driver of a Sprinter 1.5 MX Saloon to hang onto what is essentially a late 80s Corolla for 20-plus years we'll never know.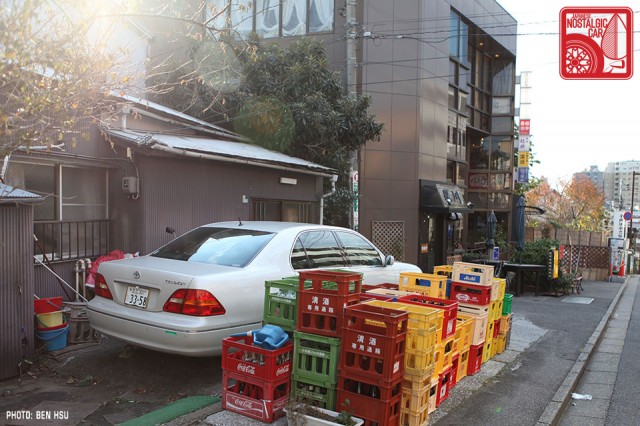 Parking is at a premium, and sometimes you just have to share your Toyota Celsior, no matter how grand it is, with a stack of milk crates.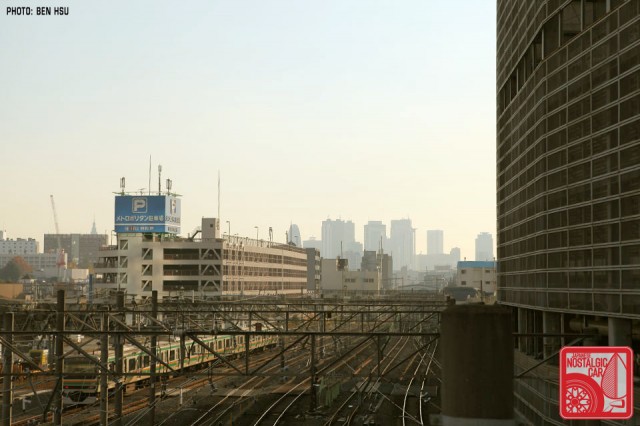 Of course, many Japanese don't even own cars, relying on a stupefyingly expansive web of trains to get them from place to place. The back side of one of Tokyo's larger stations, Ikebukuro, provides a glimpse into Japan's massive public transport network.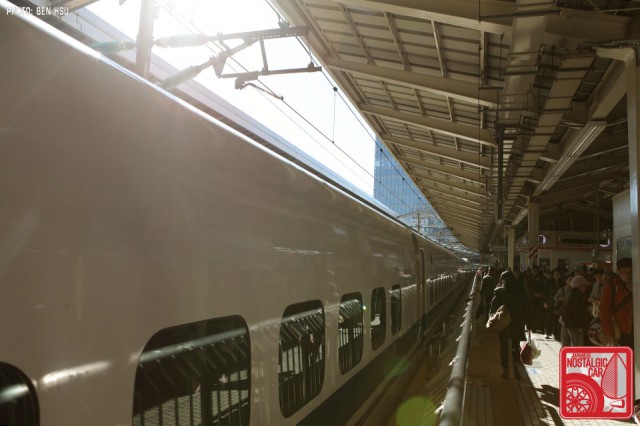 Then there's the famed Shinkansen, or bullet trains, that can whisk you the distance from Washington DC to New York City in under two hours, while making stops along the way. For intra-country travel, it can prove faster than flying (but sometimes just as expensive). We hopped on the Tokaido line, named after one of ancient Japan's main roads along the southern coast, to visit our friends at Classic Car Nagoya (more on this later).
The Bic Camera store by Nagoya Station is famous for its wall of electronics brand logos. In its glory days Japanese names dominated the facade, but these days you're just as likely to find Chinese or Korean brands.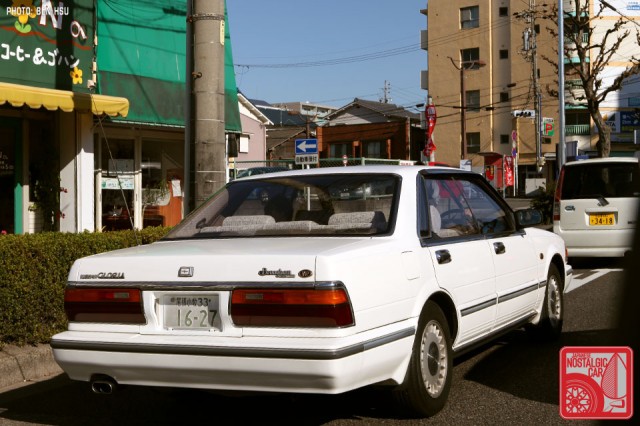 There's nothing like Bubble Economy badging excess. This isn't just a Y31 Gloria prowling the streets of Nagoya, it's a Nissan Gloria Brougham VIP 3.0 Turbo! That means that beneath its doily seat covers, this nondescript sedan packs a VG30DET, a 24-valve DOHC 3.0-liter V6 turbo that you couldn't even get in a same-era 300ZX Turbo. And in case you had any doubt about the potency of this machine, it has "VIP" right there in its name.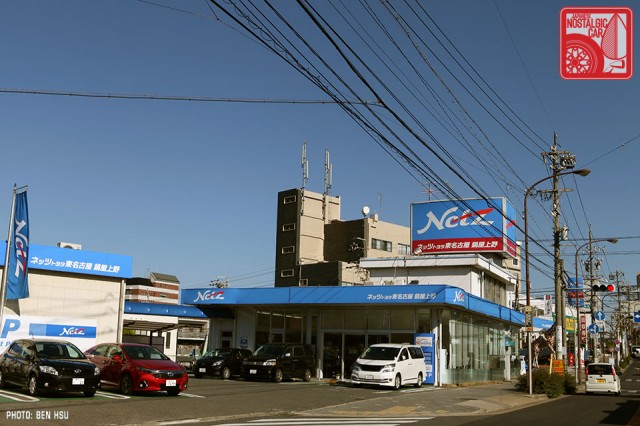 Toyota's dominance can be seen in the pure frequency of its dealership network. Here's a Netz store, which is not to be confused with Toyopet, Corolla, or even the overall Toyota chain of dealerships. Throw in subsidiaries Hino, Daihatsu and Lexus and you have more dealers than you can swing an Alphard at. In case you didn't get the memo though, the ultra-deluxe VIP van of Toyota's JDM lineup is now the Vellfire (the white pimp-box in the above photo).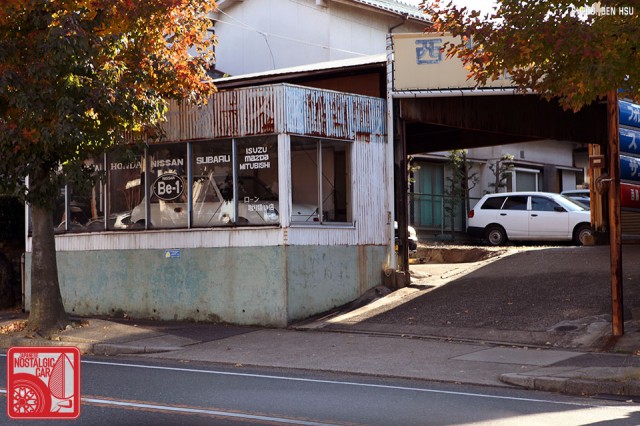 David spotted this Nissan Be-1 wedged into a shop window. The most limited of the Nissan's 80s boutique cars, production was capped at 10,000 units. They are an extremely rare sight on the road today.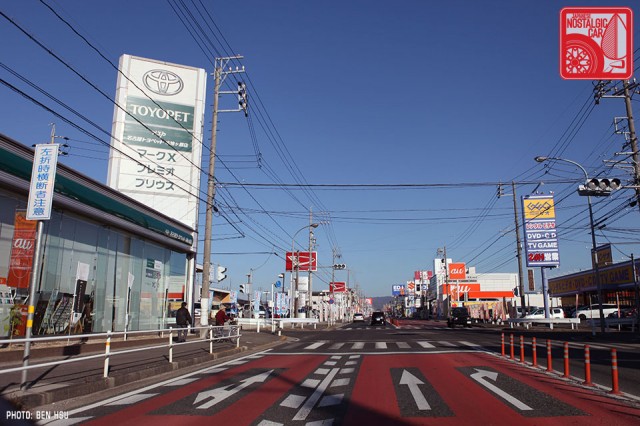 A bit further down the road, a Toyopet dealership (the name is still in use, in continuation from the 1950s). Right on the next block, but in a completely different freestanding building, is a Daihatsu dealer. There are more Toyota stores than Starbucks here.
Cars like the Skyline GT-R used to be all over the place, but these days their numbers are dwindling. We were riding in a Crown taxi when this R33 pulled up next to us, RB burbling just enough to let you know something was there, but not loud enough to be a nuisance. These days you might be just as easily to find a stanced or itasha Skyline, so we appreciated its cleanliness as a throwback to the height of the tuner heyday.